REX Real Estate is a discount brokerage firm, which claims that through its AI-driven model, it can remove buyer's agent commission from the picture. 
But, these claims can be misleading and sellers need to be careful when using its services. Plus, selling through REX is significantly riskier because it does not list properties on the MLS. This makes it tough for the sellers to get a buyer as there is very limited exposure.
In this section on REX Real Estate reviews, we uncover if the company is worth all the hype.
What do REX Real Estate reviews reveal?
Expensive Commission
REX Real Estate is a low-fee broker whose licensed agents help clients sell/buy homes in select US markets. While most sellers shell out 5-6% in commission, REX claims that it charges just a 2.5% fee or a minimum of $9,000 as a listing fee.
At face value, this could appeal to many. But a thorough check will show that this approach has huge risks. Many REX Real Estate reviews reveal that the broker's commission is way costlier than marketed.  
If it gets difficult to sell your home, REX might eventually ask you to pay up the buyer's agent commission, taking your listing fee to 5.5% or even more. 
Shrinks the buyer pool 
Its approach is to get buyers who are not represented by agents. So, it does not list properties on the MLS, which is a database for brokerages to market the homes they are selling. It is also a very commonly used tool by realtors to find homes for their clients. 
So when REX eliminates the buyer's agent from the mix it is also removing many of your potential buyers. The majority of the buyers are represented by an agent. So, if the low commission real estate agents do not see any scope even for the nominal commission they will never show that property to their client.
And if REX does find you a buyer who has an agent, they will have to pay their agent's fee from their pockets. This could be a huge turn-off for some buyers. Imagine you are deciding between two similar houses and for one you had to shell out thousands of dollars to cover your agent's commission and for the other one you did not, which one will you prefer?
This approach may also turn away buyers who cannot afford it altogether. Lenders will not approve a mortgage that is more than the property's worth. So, if you sell above your house's market value, the buyer will have to cover that cost from his pocket, which may be a deal-breaker. 
Savings
While the approach is risky, if it works then sellers can save a great deal on realtor commission, which is almost 3% of the purchase price. The strategy does not assure consistent savings for everyone, but a few, like the below user, do have positive things to say about REX.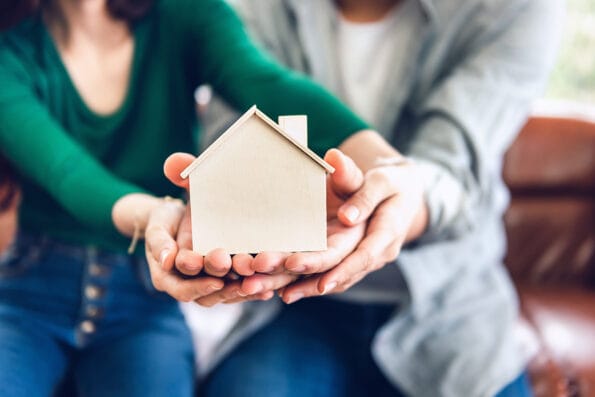 Personalized service
Some REX real estate reviews praise its team of agents for their personalized support during the entire home-sale process. Technology has made the entire real estate transaction process smooth but the old-world charm of hand-holding will always remain.
From house openings and home décor to fixing the listing price and negotiating terms, REX's agents give all types of support. For first-time sellers, this can be a good incentive. 
Alternatives to REX
For homes that have sold for quite low, the minimum cost of $9,000 eats away a lot of savings. There are several other discount brokerages like Houzeo, Redfin, and even traditional agents that seem like a more trustworthy option.
Houzeo Reviews show that sellers get complete autonomy over the sale process and the associated expenses with its flat fee MLS packages. Users have reported saving a lot on the listing agent commission, which comes to around 3%, by choosing the platform's packages.
Reviews also suggest that the company lets buyers without an agent make a direct offer online. This helps the seller save the entire agent commission of 6%. The whole selling process is performed online i.e. from listing the home to submitting documents and closing the deal is on the internet. This helps save a lot of time and energy. 
Bottom line
The risky home-selling approach of REX is not proving to be very successful. Despite raising huge funding, the company is shrinking fast and has already shuttered shops in four states. 
This shows that the company has not been providing value to its customers. The company may help save money for some lucky buyers, with its commission discounts. But, given how risky its approach is, it is advisable to hunt for other options. 
You can consider looking at flat fee MLS like Houzeo, Redfin, etc. if you wish to save the 3% listing agent commission and leverage the perks of technology at the same time. 
Image Source: BigStockPhoto.com (Licensed)
Related Categories:
General