Considering the sacrifice your parents make for you from the time you're born, its impossible to compensate. But then again, there comes a moment when they look up to you for help and support.
So, if your dad has recently gotten a retirement or is planning to get one, and you want to give them a gift to appreciate their love for you, look no further than the blog below. Below we will talk about some things that you might consider as a gift and something they might enjoy. So, without any further ado, let's take a quick look at the things that you'd want to consider:
1.     What About An Adventurous Ride?
Your dad has probably spent his life looking after your and your family's requirements! So, why don't you give him something where he can go out and explore all the adventurous things around him? If you're thinking about trekking, then we wouldn't want your dad to go through the pressure at his retirement age.
In this case, we suggest you get him a comfortable caravan where he can enjoy himself in the comfort of his caravan and, at the same time, explore different places. Many Australian caravan manufacturers can make you a customized van according to what your dad likes.
In this case, your dad can go wherever he wants and spend the night there, enjoying the mysticism around him.
2.     A Farm To Plant!
If your dad loves planting trees or enjoys spending time with nature, this can be a great idea. Get him a farm to plant a lot of trees and bushes. So, this gives him a chance to spend time with himself and at the time enjoy the thoughtful gift you have given him.
If you think your dad likes animals, you could get him some dogs or any other pet he would like to spend his time with. Considering this, you would have to understand what your dad likes and accordingly choose the farm.
3.     A Library!
Does your dad love to read books? Has his busy schedule not allowed him to read enough? Well, now that he's got a lot of time to himself, you could try to get your dad a nice library with all the books he likes. If you wish to make it a little grander, you could get a hand-carved wooden frame to make the library look elegant and extravagant.
So, find out the books your dad likes and start designing a perfect library that he'll cherish throughout his old age.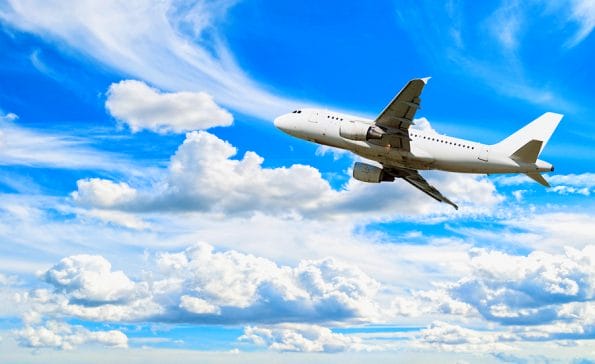 4.     Tickets For The Dream Destination?
We all have a dream destination that we would want to visit. But not always get the scope to go to these places or be financially stable enough to make it in time. However, the wish always stays deeply buried within ourselves, and we would want to make it one day or the other.
So, if you've heard your dad saying or speaking about a place he wishes to go to, try to get him the tickets. Of course, you could make other arrangements to give him a surprise that he would love!
5.     Workout Place!
Another great thing you want to do for your dad is this one! If your dad has neglected himself all along, then gifting him a perfect workout place is something you could consider. Get him some great equipment with a perfect view to see your dad returning to his old self soon.
Gifting him will remind your dad that you're worried about his health and want him to always remain fit.
Final Thoughts
When gifting your dad something, it's important to consider the person he is, what he likes, and what he doesn't. When you go through these properly, you will ensure that you are giving him something that he'll like and cherish throughout his life.
The ideas we've spoken of above are excellent and perfect for giving you a chance to remind your dad that his likings matter a lot to you!
Image Source: BigStockPhoto.com (Licensed)
Related Categories:
Gifts
,
Reviews