The year 2021 saw many people bounce back from the effect of COVID-19, and many people ended up richer through investment. A great piece of financial advice is to get multiple sources of income. Becoming financially free is possible through investments. With the improvement in technology, there are now lots of opportunities for business investment.
There are many investment opportunities to try out in 2022 to boost the financial portfolio.
Top Investment Ideas for 2022
Real Estate
Real estate has been around for several years, and it is safe to say it will be around for a lot more. Everyone wants to own a piece of property on Earth, and the real estate market can bring such dreams to life.
Business-wise, real estate refers to producing, selling, and buying property. It extends to land, air, and even underground spaces. Due to remote work becoming more common, many people are now immigrating to new places. 2022 can become a year of financial freedom if armed with the correct information on how to buy and sell and, most importantly, owning a property in one's name.
There are associated risks, but real estate could improve one's finances if handled well.
eCommerce
Ever since the breakout of the COVID pandemic, a lot of people have turned to use technology to purchase goods. The eCommerce industry saw a lot of improvement in 2021, and 2022 might build on that momentum.
The good thing about this industry is most retailers use little money to get started, whether drop shipping or online retail, or other forms of eCommerce. The most essential tool is getting the correct information on what products to sell or services to render, and many people have excelled with eCommerce with these tools.
Social media has even given eCommerce more relevance, as there are more marketing tools to boost the presence of online stores. eCommerce is fast becoming a growing industry, and with little investment capital, and adequate research, anyone can make it here.
iGaming Business
The gambling/betting business is fast growing at multiple folds. Before the pandemic, retail casinos and gambling outlets were in the majority, with online gaming suffering from low patronage.
However, people were more bored and sought ways to relax while winning cash prizes, and many gambling outlets took their business online. Customers are now used to the idea of playing from their comfortable space without visiting the retail center, and it is now a great business to start in 2022.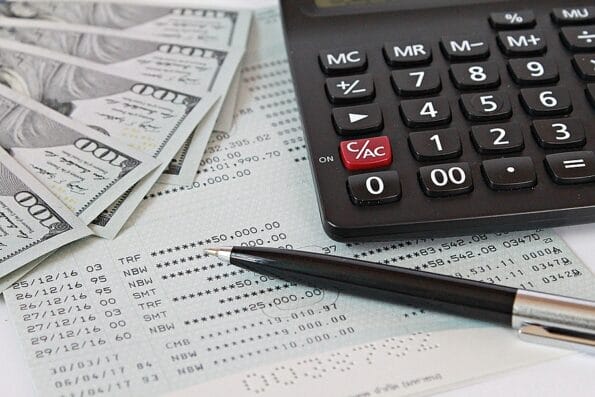 There are many forms of iGaming platforms, with online casinos taking the lead. Some of the relevant information to look out for should be how to start a casino [valid where legal] and then proceed to study the market and offer the gaming products.
Online casinos are fast replacing their retail counterparts, and 2022 seems a strategic year to get started with this form of investment.
Artificial Intelligence
Technology is now the new gold, and Artificial Intelligence/Machine learning could be the future. The world is now becoming more reliant on machines, and AI is gradually becoming a component of different gadgets. Even essential areas like healthcare, agriculture, and coding are now becoming more intertwined with AI.
2022 is the year where more research and revelation of the use of these technologies come to light, and getting ahead of the curve by investing could bring more profit.
Cryptocurrency
There's so much improvement that cryptocurrency has seen since after the pandemic. Trading cryptocurrency, NFTs, and other crypto derivatives are now making people millionaires.
Trading with cryptocurrency is probably one of the best ideas anyone can begin to use, and it is essential to note that it will only go higher from here. To enjoy trading, most people use bots, which can handle many trades simultaneously, giving the human trader more time to handle other affairs. A relevant use of bots is that they can easily track changes in prices and automatically adjust the trade conditions with no fuss.
Conclusion
One can invest in many business ideas for 2022, and leveraging technology to break the barrier to financial freedom seems the most accessible means. This trend is expected to continue and may likely blossom in upcoming years.
Image Source: BigStockPhoto.com (Licensed)
Related Categories:
Money
,
Invest
,
Reviews