Online stock market trading is a process of buying and selling stocks through an online broker. This type of trading has become increasingly popular in recent years, as it offers investors a convenient and affordable way to trade stocks. There are a number of online stock market automated trading platforms available, each offering different features and benefits. When choosing an online stock market trading platform, it is important to consider your investment goals and objectives, as well as the fees associated with the platform. Nowadays there are lots of types in online trading such as NFTs that are providing profits to their traders quite efficiently. But for that purpose, you need to do quality research for trading platforms. For more information visit https://tradingplatforms.com/uk/cryptocurrency/
Online stock market trading has become a popular way to invest money. It offers the opportunity to make a profit while also taking some risks. However, it's important to understand the basics of online stock market trading before getting started.
The first step is to find a reputable online broker. There are many different brokers to choose from, so it's important to compare their fees and services. Once you've selected a broker, you'll need to open an account and fund it with at least the minimum required deposit.
Next, you'll need to learn about the different types of investments that are available. The most common type of investment is stocks, which give you ownership of a company. Other options include bonds, mutual funds, and exchange-traded funds.
It's important to understand how each type of investment works before making a decision. For example, stocks can be bought and sold at any time, but they also involve more risk than other types of investments. Bonds are a safer option, but they may not offer as much potential for profit.
Once you've familiarized yourself with the different types of investments, it's time to start trading. Most brokers offer a variety of tools to help you make informed decisions. These tools can include real-time quotes, market analysis, and news updates.
Online stock market trading can be a profitable way to invest money, but it's important to understand the basics first. By researching different brokers and investments, you can increase your chances of success.
How to Trade Online?
To trade online, you need to open an account with a broker that offers online trading services. Once you have opened an account, you can deposit money into it and use the broker's website or trading app to place trades.
There are a few things to consider when choosing an online broker, including commissions, fees, and the type of platform they offer. You will also want to make sure that the broker is registered with the appropriate regulatory bodies in your country.
When you are ready to place a trade, you will need to choose a stock or other security to buy or sell. You will also need to specify the amount of money you are willing to invest. Once you have made your choices, your order will be executed automatically once the stock hits your desired price.
You can also use stop-loss and take-profit orders to protect your investment. A stop-loss order is an order to sell a security when it falls below a certain price, and a take-profit order is an order to sell a security when it reaches a certain price. This can help you minimize your losses or lock in profits on your investment.
Online stock trading can be a great way to invest in the stock market without having to pay high commissions or fees. With a little research, you can find a broker that offers competitive rates and provides a platform that suits your trading style.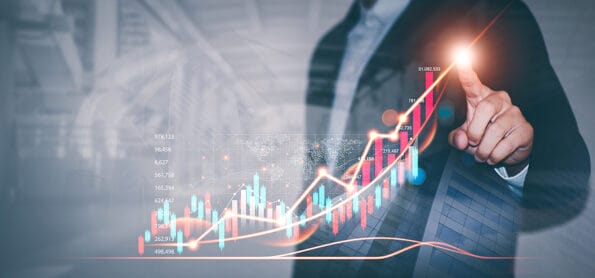 Role of Broker in an Online Trading
Online trading is the new trend in the stock market. The process of online trading is done with the help of a broker. A broker is a person who helps you to buy or sell shares in the stock market. He/she is someone who is experienced and knows the ins and outs of the stock market.
A good broker will help you to make a profit in the stock market. He/she will guide you about which shares to buy or sell. A broker can be an individual or a firm. There are many online brokers available these days. You can choose a broker according to your needs and requirements.
A good broker will also provide you with research reports. These reports will help you to make informed decisions about stocks. Brokers usually charge a commission for their services. Make sure that you understand the terms and conditions of using a broker before signing up with him/her.
Online trading can be a profitable venture if you have the right broker by your side. Make sure that you do your homework before choosing a broker. This will help you to make sound decisions about your investments.
Image Source: BigStockPhoto.com (Licensed)
Disclaimer 
Cryptocurrency products are unregulated and can be highly risky. There may be no regulatory recourse for any loss from such transactions.
The information on this website is provided for educational, informational, and entertainment purposes only, without any express or implied warranty of any kind, including warranties of accuracy, completeness, or fitness for any particular purpose.
The information contained in or provided from or through this website and related social media posts is not intended to be and does not constitute financial advice, investment advice, trading advice, or any other advice.
The information on this website and provided from or through this website is general in nature and is not specific to you the user or anyone else. You should not make any decision, financial, investment, trading, or otherwise, based on any of the information presented on this website without undertaking independent due diligence and consultation with a professional broker or financial advisory.
You understand that you are using any and all Information available on or through this website at your own risk.
The trading of Bitcoins, alternative cryptocurrencies has potential rewards, and it also has potential risks involved. Trading may not be suitable for all people. Anyone wishing to invest should seek his or her own independent financial or professional advice.
Site Disclaimer 
The Content in this post and on this site is for informational and entertainment purposes only. You should not construe any such information or other material as legal, tax, investment, financial, or other advice. Nothing contained on our Site constitutes a solicitation, recommendation, endorsement, or offer by HII or any third party service provider to buy or sell any securities or other financial instruments.
Nothing in this post or on this site constitutes professional and/or financial advice. You alone assume the sole responsibility of evaluating the merits and risks associated with the use of any information or other content in this post or on this site. 
You recognize that when making investments, an investor may get back less than the amount invested. Information on past performance, where given, is not necessarily a guide to future performance.
Related Categories:
Invest
,
Reviews