Have you been looking for a helpful tool to sell shares online? With a share value calculator, you can quickly determine what those shares are worth, calculated after brokerage fees have been incurred.
Some online sites offer two services: Value Service and Express Service. The former sees shares sold within 1-2 business days, while the latter can result in a same-day sale, provided proper deadlines are met. Before you sell shares, here is what to know about finding shares value.
Why You Need to Know the Value of Shares
Knowing the current value of shares in your possession is imperative as it can impact trading and selling opportunities. Knowing and understanding the value of those shares can determine whether they are "undervalued" or "overvalued" compared to other holdings.
Knowing the value of shares can be crucial, depending on your intentions. Whether you are planning another purchase, hold a large quantity of a certain share, or are simply looking to maximize profits, it starts by knowing the value.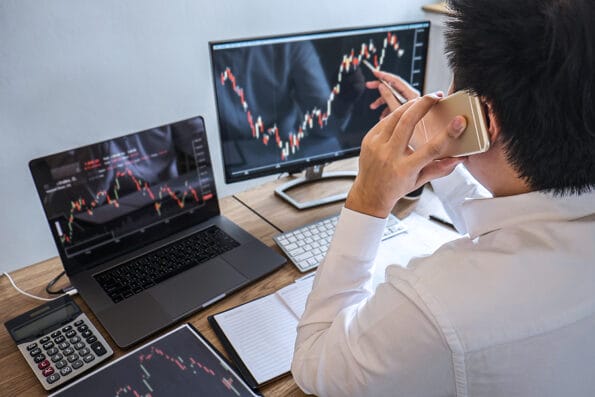 Get Your Values Quickly and Easily
Don't spend your valuable time trying to track down your shares' value elsewhere. With the help of a shares value calculator, you can determine the answer in just a few clicks.
Start by typing in the name or code of the company in which you own shares. Most should pre-populate quickly, moving you on to the next step: inputting the number of shares you own. That is all you need to determine what your shares are worth.
In as little as a few seconds, you can have the invaluable information that you need to make the right decision. Perhaps you had selling on your mind, and the current value changed your mind. Without that information, you may not have made the correct decision.
Final Thoughts
Learning about shares value doesn't have to be a complicated endeavour. Look for an online calculator that can help, allowing you to know where you stand. All to make a better-informed decision about what to do with those shares.
Image Source: BigStockPhoto.com (Licensed)
Site Disclaimer
The Content in this post and on this site is for informational and entertainment purposes only. You should not construe any such information or other material as legal, tax, investment, financial, or other advice. Nothing contained on our Site constitutes a solicitation, recommendation, endorsement, or offer by HII or any third party service provider to buy or sell any securities or other financial instruments.
Nothing in this post or on this site constitutes professional and/or financial advice. You alone assume the sole responsibility of evaluating the merits and risks associated with the use of any information or other content in this post or on this site.
You recognize that when making investments, an investor may get back less than the amount invested. Information on past performance, where given, is not necessarily a guide to future performance.
Related Categories:
Invest
,
Reviews