Binance coin (BNB) is a cryptocurrency issued by the popular exchange, Binance. The company's ICO created 50 million coins which represent the exchange's equity. These coins are issued to raise capital for the project and can be used in various ways on the exchange.
In this article, we'll discuss exactly what Binance coin is and how it can be used. You need to know the essential information relating to cryptocurrency before you buy BNB coins.
1. What is the importance of coins like Binance (BNB)?
One of the most significant developments in cryptocurrency has been the introduction of ICOs or Initial Coin Offerings. In an ICO, a percentage of the coins in a new blockchain project is sold to early investors who wish to back the platform's development.
Similar to Initial Public Offerings (IPOs), ICOs provide an exciting way for customers and enthusiasts alike to make bets on emerging projects which they feel will revolutionise their industry.
As a token, they can be used to pay fees and receive a reward on the platform itself. The more you use your credit card or PayPal to buy BNB cryptocurrency, the more Binance coins you're likely to receive.
2. What are the benefits of using a Binance coin?
There are many benefits of using a Binance coin as your currency of choice on the platform. The main benefit is that fees can be as low as 50% compared to other exchanges, which charge around 0.1–0.2%. It also provides early investors and ICO participants with a way to get involved in new projects without purchasing Bitcoin or Ethereum first.
3. What is the total supply of Binance coins?
Binance coins were issued in 2017 as an initial coin offering (ICO). Fifty million coins were created, which represent the equity of the company. The coins were allocated as:
10 million pre-mined (founder/partners)
40 million initial coins offering (ICO participants)
1% daily trading fee returns – used to pay for exchange fees and give traders a bonus each day the platform has volume
50% of net profit is used for buyback and burn of Binance coins each quarter
4. How does the Binance coin burn programme work?
The Binance coin burn programme is an innovative way to reward token holders by reducing the supply of coins over time.
For every transaction made on the platform, 0.1% is used to buy back Binance coins and then burned (sent to an unspendable address). It means that as the platform grows, the value of the Binance coins will increase.
Binance rewards its token holders through the referral programme. For every trader you refer to the platform as deposit funds, you receive 20% of the trading fees from their trades.
5. How to buy BNB coins?
Binance coins can be bought on the Binance platform itself or popular exchanges. You would simply need to create an account and search for "Binance coin" in the market section on these platforms. Depending on where you're located, it may take a few days to access the Binance platform due to local restrictions.
You should be aware that the price of Binance coins is currently inflated by approximately 200% compared to other exchanges. Since volumes are low, it will take some time for prices to return closer to market value.
6. How to store Binance coins?
Since Binance coins are an ERC20 token and can be stored in any Ethereum compatible wallet. These wallets are often quite simple to use, and many offer backup features in case you forget your private key.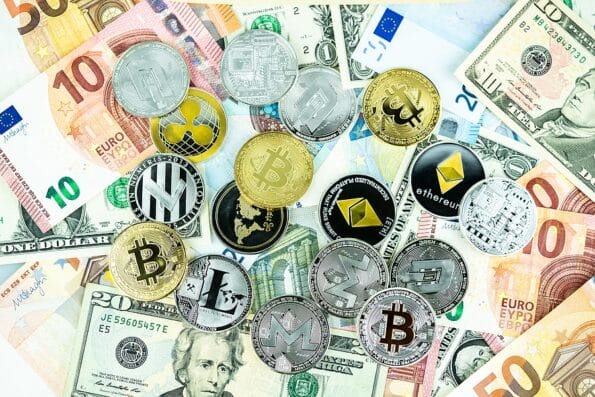 7. How to earn Binance coins?
Binance coin holders earn dividends for every transaction made on the platform in the form of a 50% discount on trading fees. At this time, there is no way to earn Binance coins outside of this programme.
To be eligible, you must have at least 500 Binance coins in your account to receive the discount when transacting on the platform. It is to prevent users from hoarding coins and trading them for the privilege of receiving a lower fee.
8. How to monitor BNB prices?
Tracking Binance coin prices can be relatively straightforward. Like other cryptocurrencies, several websites track current and historical prices for the token. You can also sign up to receive alerts when the Binance coin price changes based on a specific value.
Binance is currently one of the fastest-growing cryptocurrency exchanges in existence and continues to add new features with each passing month. The addition of fiat trading pairs has been highly anticipated by traders who have been awaiting mainstream adoption of cryptocurrency.
The new Binance chain aims to improve some limitations with Ethereum and ERC20 tokens, namely speed and scalability. The ultimate goal is to launch decentralised exchange features in the future, which it has been testing on the Neo blockchain.
Image Source: BigStockPhoto.com (Licensed)
Related Categories:
Cryptocurrency
,
Reviews