Real gambling is only possible when identity verification is a mandatory factor in all jurisdictions. Experts from Stakers [valid where legal] platform explained why the "knowing your customer" is so important in legal markets. They also state out the standards of different countries, which is a main problem operators have while verifying players.
Registration at online casinos for new players to pass an identity verification. This can be a lengthy process and could result in lost customers. The process is now much faster thanks to new technologies.
Information about identity verification technologies may seem useful for anyone who manages online gambling sites that offer traditional casino games, live dealer and sports betting, but nonetheless are equally important for players and clients of these websites.
What purpose does the casino serve in confirming an identity?
Online casinos usually have clients from all around the globe, this is why the KYC ("know your customer") system is a must to verify their players' identities. This is done to prevent money laundering, gambling abuse, fraud, and spreading among minors.
Age verification 
Gambling operators will inspect all documents to prevent minors playing. In most countries, 18-year-olds are the minimum age to visit a gambling establishment. Underage players often open accounts by using the identity data of their parents or sometimes may fake an identification card.
Problematic gambling
Fully regulated markets have an authority that is concerned about gambling abuse. There are several organizations that assist gamblers who are on the verge of addiction, knowing that such a hobby has become a serious problem in many countries. GamStop allows UK players to be added to the "excluded player list" if they feel that they are being abused. Players have the choice to register unto these programs for the chosen period of time, hence cannot access any UK casinos during that period.
The casino inspects all the personal documents that might be used by the player so that he is excluded from all casinos. This is more than a social responsibility. Negligent behavior to these rules could result in severe penalties. Caesars Entertainment was penalized by the UK Gambling Commission for approximately $18 million as a result of failure in identifying money laundering cases.
Countering Money Laundering
One of the biggest concerns for regulators is Money laundering. Regulators in the gambling industry are concerned about the potential impact on society of any relation with criminal activity. It is well-documented that criminal organizations have used gambling to launder money. The entire industry has been banned in many countries. Many countries have turned their attention towards preventing the mistakes of financing terrorism.
Fraud and criminal activities
The KYC measures are intended to protect both the casino and players. Criminals can try a lot of ways to scam casino establishments. Multiple accounts can be opened by players to get bonuses. They then disappear. This is where multiple identities are used for bonus abuse.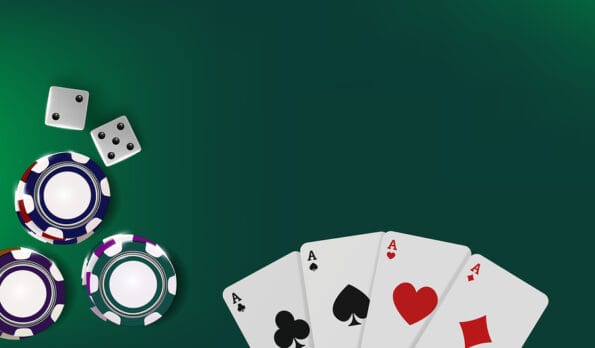 You can use many tricks with several different casinos using fake identities and other technologies, such as VPNs, that hide your address. This allows you to take hundreds or even thousands in bonuses. This risk of such scamming is minimized by these new effective identity verification.
Examples of KYC requirements
Each country has its own KYC regulations, with different levels. All other regulators are influenced by the UK Gambling Commission. Online casinos require that players have an identity card in order to obtain a UKGC license. You will need your name, address, and birthdate.
When players withdraw funds, operators are not permitted to request additional documentation. Players could withdraw funds instantly and the casino could verify their identity. KYC checks were required before withdrawing winning funds.
These measures were necessary for any player who wanted to withdraw funds. Many complained about this.
KYC: Troubles
Despite being the best system to this moment, it still has its disadvantages.
First, it's time consuming. Such a process could take several weeks usually, but it might be solved with digital checking systems. If those aren't available, online casinos would need to employ an entire staff to verify your papers. So it was required that gamblers take a picture of their ID and payment cards. The gaming industry is notorious for its high fines. This is due to non-compliance with KYC requirements. Repeated violations could result in license suspension or cancellation.
Image Source: BigStockPhoto.com (Licensed)
Site Disclaimer 
IncredibleThings.com is not a gambling operator or sports betting operator or a gambling site of any kind, and none of its affiliates or subsidiaries constitute gambling operators or sports betting operators. IncredibleThings.com does not offer or provide real currency gambling services of any kind. 
IncredibleThings.com will hold no liability for the consequences of actions that occur at offshore casinos that accept players from the locations where online gambling is prohibited and/or restricted or if a visitor is below the legal gambling age. The content of this site is for entertainment and informational purposes only, and as such, we do not condone financial dealings with any of these sites. It is the sole responsibility of the person playing to ensure that their online casino play falls within the realm of local, state, and federal law. If you use a link that exists on our site to navigate to a third party casino, this is something that is done of your own free will and also at your own risk. You acknowledge and agree that IncredibleThings.com shall not be liable to you or any third party for any losses, damages, claims, suits, costs or expenses of any kind.
Related Categories:
Casino
,
Reviews