With statistics from the Office of National Statistics showing a 43% decrease in business profits last year, 2021 may not feel like the best time to branch out into the world of franchising. There is always hope though, and several sectors are experiencing positive growth and the future seems, if not buoyant, at least likely to stay afloat. With over 1,000 franchise opportunities established across the UK, here are the sectors we think may see 2021 become their year.
Home improvements

There is a phrase "people in the UK treat their home like their pets" and it's true that the attention the UK homeowner lavishes on their bricks and mortar is impressive. According to Trend Monitor, homeowners have spent an average of £4035 on their home during the lockdown period. Reasons include the simple fact that people are spending more time at home, as well as seeking to add value to their property. Growth has been strong across the board, with a significant uplift in businesses that help create specialist home zones, like home gyms or garden bars. Also take a look at lawn franchise as a business because it can be somewhat useful and lucrative
This new enthusiasm for home improvements means growth for associated sectors too. Specialists like shutter franchises are seeing increased interest from home improvers who need more than a smart new hammer to increase their skills. Peripheral industries such as waste disposal firms are also seeing growth. It seems that almost every sector of the renovation industry appears to have a bright future in 2021, so property franchises are definitely ones to watch.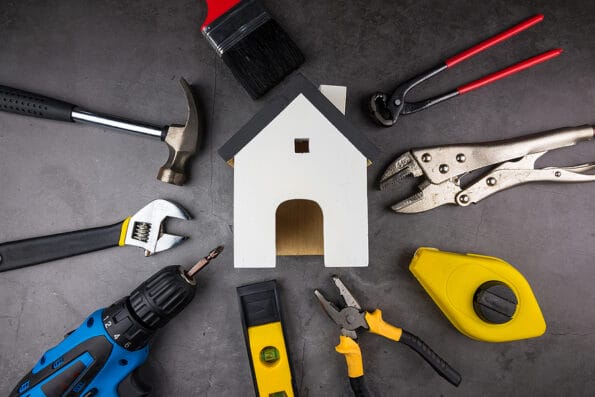 Commercial cleaning

Professional cleaning is crucial to reducing transmission of illness – a fact that has come to the fore over the last twelve months. Hygiene has become a high priority for business and the commercial cleaning sector has bloomed. Sectors like education, retail and healthcare rely on cleaning professionals to keep their businesses open, and their staff and customers safe. As well as traditional cleaning companies, there's huge potential in innovative systems like ElectroClean or FevCamViroProtect who use new tech to tackle virus transmission. Increased understanding of the importance of hygiene is here to stay. Businesses are understanding that investing in top quality cleaning is essential, which makes commercial cleaning franchises one of the top franchise opportunities of 2021.
Tutoring
Education has felt the challenge of the pandemic in many ways. Whilst classroom time is curtailed, the presence of quality home tutoring like TopMarks Tutoring or Tutortoo is a huge comfort for parents who are concerned about gaps in their children's formal education. Parents are seeking the surety of one-to-one tuition, and the knowledge and skills offered by a specialist teacher. Being able to offer quality teaching at home is set to be a huge area of development this year and offers an array of fantastic franchising opportunities.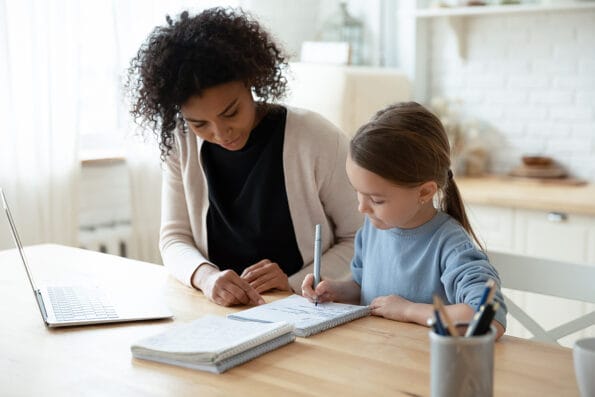 Home care franchises

Caring for our older members of society has been a growth area for some years, and the pandemic has increased recognition of this vital service. Home care, in particular, offers strong franchise opportunities. Home care franchises like Home Instead Senior Care, winner of HSBC's Gold Franchisor of the Year award in 2020, already supports 14,000 clients in the UK. A quick glance over some statistics shows that figure is set to increase. The vital role of home care throughout the pandemic coupled with simple facts like a 49% increase in over 65s by 2040, as well as understanding that one in ten people are ageing without children and a third live alone, make it clear that the care sector will continue to be a sound franchising venture.
The great outdoors

Our horizons may be a little smaller, but our need for outdoor space has grown immeasurably. Whilst we all hope that socialising can return to its former glory soon, the enjoyment of our gardens is here to stay. Many have discovered that a simple addition like a garden room or pergola can dramatically increase living space, while things like fire pits mean the garden can be part of the home even in a dreary winter. According to Builders Merchant News, demand for artificial grass has soared by 185% in 2020 – making franchises like TruLawn real ones to watch, whilst those with great natural lawns are seeking to keep them that way courtesy of specialist franchises like Greensleeves.
Whatever business you're seeking to dive into, or if you'd like to learn more about how to franchise your business, then there are plenty of resources out there to help you get your foot on to the franchising ladder. Make 2021 the year you discover your perfect franchise and jump ahead of the curve.
Image Source: BigStockPhoto.com (Licensed)
Related Categories:
Work
,
Money
,
Reviews