Something too many businesses overlook is the importance of customer service. Your customer's overall experience of your company will have a major impact on factors like customer retention, word of mouth recommendations and reviews, gaining new sales and your general reputation as a business.
A customer help center is a great starting point to improving your overall service, but why do you need one? Here are a few reasons why customer service is so important and how you can improve in 2022.
Why Does Customer Service Matter?
Customer service plays a major role in overall customer satisfaction. When your customers are satisfied, it makes for generally better business, bigger profits and more success.
Generating brand loyalty is one of the greatest knock-on effects of providing good customer service. When clients know they're going to have a good experience with a company, they're more likely to keep coming back, build a strong relationship and even contribute to the satisfaction of your staff, impacting your employee turnover for the better.
If this sounds like something you want for your business, here are four areas to focus on.
Self-Service
Many don't realise the immense value of self-service when it comes to customer service. This allows your customers easy access to resources to find solutions on their own without the slow, back-and-forth process of consulting with a service rep.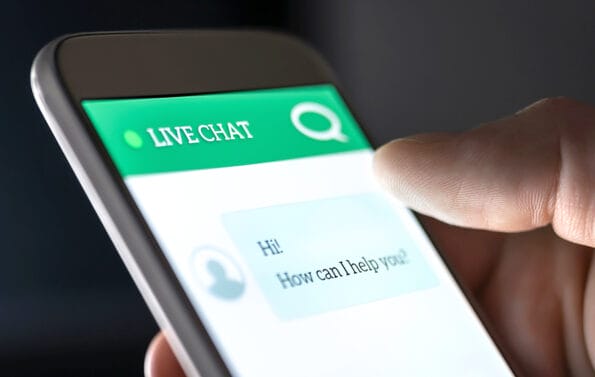 In a world of instant gratification, quick and easy answers and solutions are the future – this is why a user0friendly and effective customer service portal on your company's website is a game-changer.
Active Listening
Of course, not all problems can be solved with FAQs and chatbots. When a customer really needs to be heard, they'll still need to speak to a service consultant and in these cases, practising active listening is key.
Ensure that your customer feels understood and that their problem matters to you. Apologise for inconveniences, ask questions to clarify what they need and make the experience as personal as possible.
Focus on Feedback
If you're looking to improve your customer service or any other pillar of your business practices, customer feedback is the very first step to take. Try different methods for asking for feedback from customers, and this will help you gain insight into what you're doing right and where you're missing the mark.
It's important that you put this data to good use – identify patterns where issues arise and communicate as a team within your business to come up with solutions.
CRM Software
Leverage the power of technology to really up your game. CRM software exists for the very purpose of making your customer relationships easier to manage.
From storing data about who you're working with, to logging and tracking all your interactions and managing customer complaints, a CRM programme can make every aspect of customer service and sales an easier maze to navigate. There are plenty of affordable options to purchase and download, and most of these are extremely easy to get started with.
Image Source: BigStockPhoto.com (Licensed)
Related Categories:
Work
,
Reviews