When searching for the best crowd control barricades, there are features to look for. While not all products or brands will have these features, the following are essential when searching for reliable crowd control stanchions.
Crowd control stanchions are a great organizational tool for any commercial or public space. They keep a specific path open so that people do not get in the way of other pedestrians, and they separate different areas to avoid congestion.
Stanchions for crowd control should have many features that make them easy to use and effectively control pedestrian traffic flow. Some essential elements are design, durability, height, width, weight, installation method, and more.
Design
Stanchions for crowd control are designed in many different ways to keep pedestrians organized based on the required space. They may be used as a free-standing unit or attached with chains or belts to create a line.
Depending on the stanchion, they may also have a sign holder attached to them and flags for increased visibility.
Durability
Finding strong and durable stanchions is significant because they will be subject to wear and tear from different users daily. Many companies manufacture their products with stainless steel or aluminum to ensure that the stanchions will hold up to the test of time.
Height
Another feature to look for in certain crowd control stanchions is height. Stanchions should be tall enough to be visible and effective at directing traffic, but not so high that they interfere with pedestrian visibility or block overhead signs or lights. These units come in many different heights, so looking at the specifications is essential.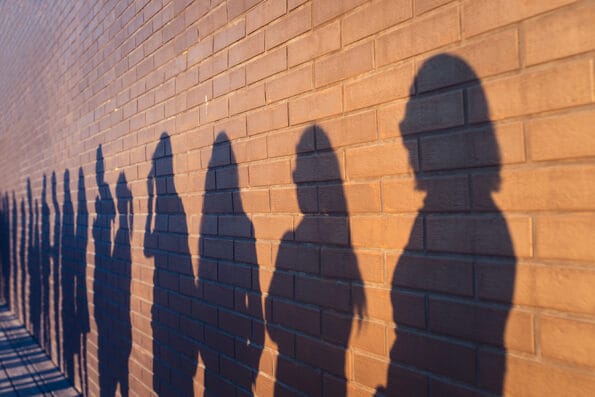 Width
The width of stanchions is another essential feature that people should look for when selecting a unit. The best width will depend on the traffic flow and the space needed to keep pedestrians organized and moving properly through an area.
While most stanchions are typically 1.5 to 2 feet, sometimes wider ones are needed for busy areas with high foot traffic.
Weight
These stanchions need to be lightweight so that people can move them around freely or change their location if necessary. Units with wheels attached to the bottom are an excellent choice because they allow for effortless movement to manage crowds of pedestrians.
Installation
While some stanchions are very simple to install, others require a little more effort based on the base or brackets used to anchor them into place. Determine ahead of time what will be needed for full deployment in different areas and compare prices to determine which one is the most cost-effective.
Types of Crowd Control
It is essential to determine what type will work best for the application and location when looking for stanchions. Popular types include:
Retractable Belt Stanchions
These stanchions are easy to transport and can be set up quickly. They are made of steel with a retractable belt used to control pedestrian traffic flow. The straps are also easy to adjust, making it simple for multiple people to use the same unit together.
Retractable Stanchions
These stanchions have retractable belts that protrude from the bottom. The stanchions are easy to install and use simply by pushing the belt back into its sleeve when not in use.
The belts can also be adjusted to different lengths for controlling traffic flow in various spaces.
Retractable Flagging Stanchions
These units have flags at the top that can easily direct pedestrians through an area. They are easy to transport and can be moved around depending on the need.
Free-Standing Stanchions
These stanchions do not require installation because they are used as a free-standing unit. The stanchions are durable materials like steel or aluminum, and many have wheels attached for simple movement across different areas.
Price
Stanchions should be affordable for most budgets. Depending on the unit that is selected, prices can range significantly. Some standard models are very reasonable, while specialty units may be pricier depending on the materials and their added features.
Warranty and Insurance
It is crucial to understand the type of warranty and insurance the stanchions offer, especially those with higher quality materials or specialized features.
When investing in crowd control stanchions for commercial spaces, purchasing a unit that comes with liability insurance coverage may be necessary.
It will protect against damage caused by use, but it is essential to look at the terms and conditions carefully before purchase. After buying a standard unit, it may be possible to purchase insurance for additional time or cost. 
Safety
When selecting stanchions, it is also essential to ensure they are safe for use in different areas.
Most of these stanchions are made from sturdy materials like steel or aluminum, but some may contain delicate parts that can break to increase risk during use.
Image Source: BigStockPhoto.com (Licensed)
Related Categories:
Work
,
Reviews
,
Safety