If you are an entrepreneur or are in charge of marketing for a nonprofit or business, branding has a huge impact on what you do. A brand image exists in the minds of consumers. You want to positively influence that brand image. That is the essence of branding and brand marketing.
Freebies are very popular tools for brand marketing. You give someone something of value to them that they use for what hopefully will be a long time. When that happens, the person who received the freebie experiences a positive effect toward your brand.
Travel freebies are especially useful for providing people with something that they can use and that generates positive effects when done correctly. Here are eight great travel giveaways that could help your branding efforts.
Travel Bags
You cannot travel if you do not have something in which to put your stuff. A travel bag that bears your brand logo is a great item to provide to business travelers. It should be light, durable, and capable of collapsing to a very convenient size for stowing away when not in use. Durable wheels and a sturdy handle will help it to last while providing travelers with many years of reliable and comfortable use.
Travel Coffee Mugs
Travelers love coffee and free coffee mugs. Coffee mugs that have lids and are insulated to double as a thermos are especially useful. And the more durable, the better. A tactfully placed business logo can keep your business fresh in the minds of those who use them regularly. Others are likely to see the branded travel coffee mugs while getting things done during the workday.
Pocket Office Travel Kits
You cannot take your entire office with you on business trips, but you can come close. A small pocket office travel kit can fit snugly in carryon luggage or in the pocket of pants, shirts, or coats while traveling. A kit that has a small stapler, sticky notes, paper clips, and similar office items is very useful for getting work done while on the road. And your brand logo can be featured prominently on the cover.
Custom Pens
The ink pen has been around for more than 200 years. That is because they are highly useful and help to make permanent notes. Current ink pens can be very durable and made to work with mobile devices. Many even have erasable ink that you can use as a pencil. After a few minutes, the ink becomes permanent and lasts as well as others. A good ink pen remains a great branding tool.
Water Bottles
Water bottles are another item that can be especially useful for traveling, while at home, or when at work. Many travelers use them to stay hydrated while on the road. They also like to take them into gyms while working out. You can order custom water bottles of different sizes and construction that makes them more ergonomic and more useful for the people who obtain them.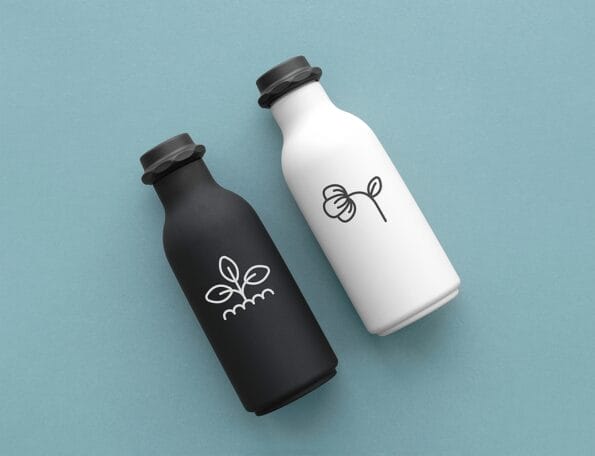 Portable Chargers
All business travelers carry mobile devices that rely on batteries to keep them powered. It is very easy to forget to power up a cellphone, laptop, or tablet device while traveling. Portable chargers are affordable, durable, and can top off one or more electronic devices with plenty of battery power. A slick-looking portable charger that saves the day more than once can create a very positive brand image.
Neck Pillows
Like most people, you probably have dozed off while seated in an upright position. Your head and neck like drooped and dangled, which puts high pressure on the lower neck. By the time you wake up, a stiff and painful neck sticks around to make your day or evening worse. A horseshoe-shaped neck pillow prevents that from happening. That makes them very popular for travelers on planes, trains, and automobiles.
Toiletry Kits
We all forget things when we are traveling that might be available at a hotel. Soap, shaving cream, combs, and brushes are good examples. Toothbrushes and toothpaste are critical for good hygiene as well as good impressions. And some mouthwash can help to keep things very inoffensive when having close conversations. A branded toiletry kit can hold a variety of items and include a small travel mirror that enables business travelers to carry their essentials in a convenient kit.
Affects Creates Positive Feelings
Affect is a marketing term that refers to what a person feels when they encounter a particular brand. You want that effect to be positive and something upon which you can build a business relationship. Freebies that are of good quality and prove useful while traveling can be especially useful at creating positive effects.
When someone travels with one or more branded items, others might also see it. A travel bag, coffee mug, neck pillow, or other commonly used item could gain more attention and create even greater positive affect for your brand.
Image Source: BigStockPhoto.com (Licensed)
Related Categories:
Work
,
Reviews