At this stage of technology development, whatever you do, including legal activity, digital marketing is simply necessary to promote your company. Yes, you can have great specialists and a well-functioning system that works like a clock. Internet marketing for law firms is one of the best ways to increase awareness of your business and attract new clients. To become more effective in this area, you will need to create or modernize your marketing strategy, which includes many factors such as social media, your own website, and the use of SEO services. In this article, you will be able to read 10 tips to help your law firm become more recognizable and can increase its profitability.
Use social media
Social media is what almost all people use now. A huge amount of information passes through this resource and in order to keep up or even be one step ahead, you need to understand the fact that it is almost impossible for any company to do without social networks at this stage. This is great and one of the easiest ways to interact with your audience. With the help of this internet space, you can create the content you want, deliver professional information to your potential clients and earn their respect. This is a great platform for becoming a big player in the law firm arena, promoting your company, and maximizing profits.
Choose the right social media for your promotion

.
It is very important to understand on which social networks you need to promote your company. For example, it doesn't make sense for a law firm to use ask.fm or Snapchat because their target audience is not there. But resources such as Twitter, Instagram, and Facebook perfectly fit the necessary criteria.
Website – the face of your company on the Internet.
Your site is the face of your law firm and in order to create competition or be on a level above competitors, you need to pay attention and strength to the site. This resource is the backbone of your company. It provides all the basic information about you, your services and hosts content for potential customers. The website must reflect the views and values ​​of the firm. Entering there, the client should see what you are and what you can offer him. He should be aware that by turning to you, he will get what he wants and will be satisfied. And your task is to give him this confidence with the help of the site. For example, there you can post information about free legal advice on the main issues of concern to the client. After passing it, he will be confident in your competence and will definitely turn to you to further resolve the issue. The site should be designed in such a way that it helps to earn credibility and gain popularity among the audience. Professional web design services will greatly help you on this way.
SEO is your way to become recognizable.
SEO is search engine optimization, that is, a set of measures for internal and external optimization to improve the position of the site in the results of search engines for a specific user request in order to increase the traffic of potential customers and the subsequent monetization of this traffic. That is, the better you optimize your site, the more people will see it in search queries. Here are some tips:
   

Make your page give the best answer to the user's query in the search, that is, bring the site in a form relevant to the search query.

   

Also, do not forget to give the texts on your resource a unique look with unique content.

   

Remember that the content on the site must be varied.

   

Increase the number of mentions of your resource on the network, thereby developing the link mass, that is, the number of mentions of it anywhere else on the Internet.

   

Target local keywords
By following these rules on your own, or by contacting a specialized company for help, you will definitely be able to promote your site forward in search queries and popularize it.
Keep your blog
A blog is a great place to share information and communicate with customers. There you can talk about the life of the company and what it does and gain a new audience. People like it when the company is involved in any activity and when they can talk to a representative. It instills confidence in them and brings them closer to you. Also, a blog makes it possible to follow your competitors and keep abreast of what they are doing.
You can run your own YouTube channel.
There you can shoot videos on professional topics and thus show your competence. Potential clients will be able to find answers to their questions on your channel and therefore are more likely to contact you in the future. Your videos will give them confidence that you know your business. Also, you can duplicate your content on your personal site.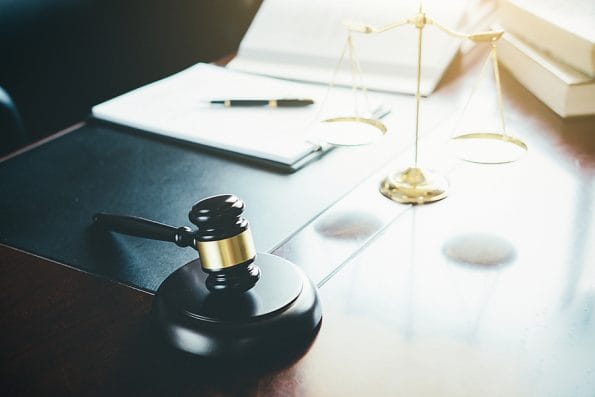 Make unique content
By publishing unique information on the resources of your company, you show that you are different from your competitors and make it clear to potential customers that they need to contact you. This shows your competence and also increases your credibility.
Use email marketing
Email marketing is the use of email to attract leads by sending them emails and content. Research has shown that this type of marketing is more effective in attracting audiences than Twitter and Facebook. By using this method, you can be more productive and increase your clientele. But we must not forget that in order for the process to be successful, you need to make relevant, high-quality and diverse content. Also, we must not forget about audience segmentation. That is, each individual segment needs to send content that will be relevant and interesting to them.
Create a content marketing plan for all platforms
In order for all your actions aimed at attracting an audience to be as effective as possible, you need a content plan. By drawing up this plan, you can convey to the audience exactly what you want, build trust on their part and find a clientele as productively as possible. This is the main goal of your law firm. To draw up the desired strategy:
   

Research your target audience and understand what they might want from you

   

Study your competitors

   

Set specific goals

   

Explore the resources on which you will promote your company

   

Review your content and competitors' content and identify what the audience likes the most
Focus on what you want to achieve and think about the steps to help you get there. It is not an easy job, but it can maximize your profits in the future. And to make this point even more effective, you can contact a specialized company for help.
Study your competitors carefully.
To be on top and make the most relevant content, you need to study your competitors all the time. Look at their failures and what they do well. And then draw conclusions and not repeat their mistakes. Knowing what your opponents are up to can help you develop a strategy that will push them out of the lead. Otherwise, if you don't, they will be able to pick up your customers and be one step ahead of you.
 Image Source: BigStockPhoto.com (Licensed)
Related Categories:
Work
,
Reviews