Living in a modern world comes with certain benefits, one of them is the Internet which brings a lot of opportunities. Having a Wi-Fi has become a necessity for professionals, entrepreneurs, housewives, digital nomads, and even children. It is just like having electricity. Bad service from ISP is frustrating and you may bombard their hotline with an array of complaints. The reason is you don't get services as expected and at times your activities get hindered without an internet connection. For example, travel blogging is your bread and butter. You earn money and you also are capable of traveling across different countries on every continent. Wi-Fi is needed everywhere you go to sustain the lifestyle you have chosen for yourself. Fortunately, portable Wi-Fi is a reliable and affordable choice for travelers.
Nonetheless, why do you require a portable Wi-Fi, when your Smartphone can be used as a hotspot? Or while traveling you can get connected with a public Wi-Fi?
Reasons to invest in a portable Wi-Fi router are more valuable than you might think, therefore we will talk about them in the lines below.
It's safe
Everyone prefers public Wi-Fi because it is easy to access, but mostly because it is free. Are you aware that public Wi-Fi is susceptible to hacking because hackers like it even more? They steal your identity by hacking your emails, bank account, and social media details. Therefore, before connecting your device to the public Wi-Fi, think twice about the safety of your valuable information.
It's convenient
Equipped with a travel router all the time makes you feel good. They are so tiny that you can carry them in your pocket or bag. With a portable router, you can access your social media accounts, emails, and stay connected with your business, while on the train, in the car or from anywhere around the world. You don't need to request the restaurants or hotels for their Wi-Fi passwords or sulk if there is none. You can have it on your hands 24/7 and stay stress-free.
It stays charged for long
The mobile phone is your lifeline, during emergency situations that can happen suddenly. Therefore, never allow phone battery to get discharged. LTE, 3G, 4G, and hotpot sucks battery rapidly! However, with portable travel routers, this never happens.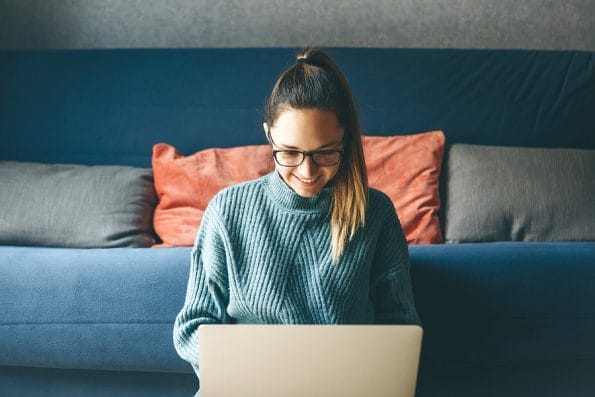 It is cheaper
Usage of too much phone data means significant phone bill amounts. Several providers place a limit on the amount of data to be used in one month. Even if you are told the package is limited, there is a specific limit. You are not aware at times that you used plenty of internet services. The best option is to get a portable Wi-Fi router, which is a lot cheaper when compared to the huge mobile bills you pay each month.
Ideal solution for digital nomads
A vital skype meeting getting disrupted is a frustrating downtime. Some people have careers as a graphic designer, an online teacher, virtual assistant, etc. many of them are paid hourly. You can keep track of the progress and wages with time they spent online when they really work for clients. Unfortunately, Asia and Africa are prone to power outages, which disturbs their work. With portable travel routers, their work will not get disrupted even with the power outage.
Bottom line
The portable wireless router offers multiple benefits, which outweighs wireless technologies including mobile devices. You get to use personal Wi-Fi hotspot conveniently without the need to use cellular data package. In addition, you can use a wired connection with Ethernet cable conveniently in conference or hotel room to get a faster connection.
Image Source: BigStock.com (licensed)
Site Disclaimer 
The Content in this post and on this site is for informational and entertainment purposes only. You should not construe any such information or other material as legal, tax, investment, financial, or other advice. Nothing contained on our Site constitutes a solicitation, recommendation, endorsement, or offer by HII or any third party service provider to buy or sell any securities or other financial instruments.
Nothing in this post or on this site constitutes professional and/or financial advice. You alone assume the sole responsibility of evaluating the merits and risks associated with the use of any information or other content in this post or on this site. 
You recognize that when making investments, an investor may get back less than the amount invested. Information on past performance, where given, is not necessarily a guide to future performance.
Related Categories:
Tech
,
Reviews