Hey you nomads!! This post is so made for you. Yeah!! Because we know you are always in search of exotic destinations that you can feature in your social media handles. So, today we bought the handbook for such an adventurous place- Poland. This complete Poland guide for digital nomads is informative enough to avail of the mind-blowing trip. And, this will definitely make your blog posts an awesome blast on the internet. What else you can ask for?
So, let's get started!!
Poland is an unexpectedly awesome place to visit. This country is highly rich in its heritage and culture. Hence, this country has what it takes to be the best place for tripping with family, friends, or alone. And, especially for digital nomads, it is not less than heaven. As here the views, stories, fun, adventure, and glory are endless. You will never feel fatigued. This kind of destination is the wish of numerous digital nomads. They will never have a shortage of content for their posts in Poland. Poland has the best nightlife experiences like nowhere else around Europe.
This European country is just a fantastic place. If you have visited there for once you will surely wish to visit again. 
Poland has a lot to show off!!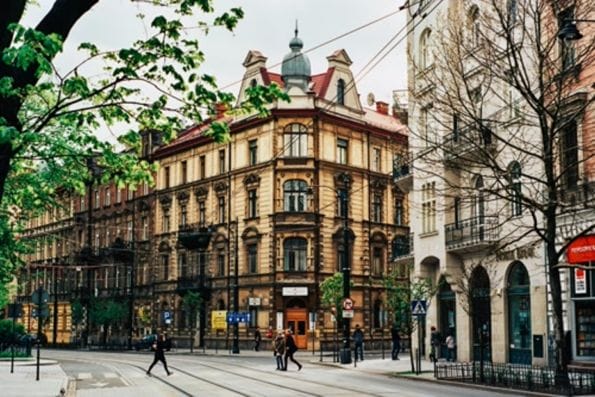 In this Poland guide for digital nomads, we will take you on the Poland tour!! This country has some awesome facts that will pull you there. Let's see what it all has-
Value for money- 
Poland has comparatively cheap costs than any other European country. Here, you can effortlessly find a good hotel to stay with great service and at cheap costs. As well as you can eat interesting and super tasty foods that totally worth your money. Besides, this all, travelling, roaming and doing activities are also very low worth that will give you optimum satisfaction of tripping as well as making blogs. Right nomads!!
Great historical background-
There is a lot to talk about Poland's history. It is no secret that most of the people are the fans of listening and wandering the history. Poland has some literal heart-breaking history connected with it. Especially, if you tour to Warsaw city you will feel a lot of emotions linked with World War II. And, Of course, this is totally the blog material. Who would not love to hear the historical stories, breakthroughs, places, etc.
Colorful and rejoiceful Traditions-
This is not like any other European country. Poland is also westernized but you can easily see Poland's culture and traditions in their way of living. Polish people have sustained its all traditions and cultures with the perfect blend of westernization. They have great family values and cultures. Even you know if you are married for 50 years you will receive an award for this. It signifies that they exhibit values and beliefs about the relationship. Visiting Poland will be like visiting your grandma's. As the people there are so warm welcoming and friendly. This will definitely connect you emotionally with this country.
The food of course- 
Here, Poland you can easily find this awesome dish named pierogi served with the side dish Kapustka. It is the blend of cabbage, meat, and other spices. Actually, there is a lot of cabbage, meat, and potatoes in polish food. Well, there are several other options that you can taste here.
Awesome architectures-
As a nomad you are always in search of something one of kind architecture and scenery. Then you must stopover Poland. Here, you will some unique architecture with a wonderful scene wrapped under the laws of nature. There is no scarcity of any kind of pretty scenes. Here, you can just and do sightseeing for hours. You will never be satisfied with exotic scenes.
Those vintage-looking towns-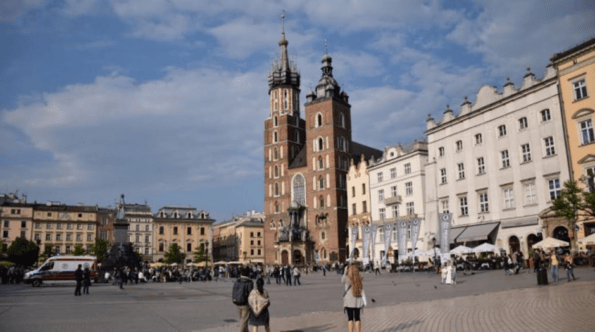 Poland is filled with various kinds of an ecosystem. You can find desserts, oceans, mountains, forests, lakes, and whatnot. Also, above this, all the architecture here is vintage looking and so inspiring. These architectures are enough to fill your blogs with so many dazzling pictures. One example of such is Krzywy Domek. This is a unique architectural sample is the dining and shopping hub for most of the travellers.
These were some of the reasons to visit Poland, especially for the Digital nomads.
How you can make your trip comfy?
So far, our DNs are crystal clear that what they will be getting in Poland. But there's another big question- what all things are required to get down their securely and restfully? This ticking question also has an answer in this post later. Let's get there!!
The most important thing that you must know when you are travelling to another country is their Visa policies and norms. So, Poland is the European country of course and hence it comes in the region of the Schengen zone. It means you need to avail of the Schengen visa via applying. Also, there are some selected names of the countries that can score the visa-free entry. So, it is the prior concern for the Digital nomads to encash their trip. This Visa is mainly wrapped up tourism, visiting native families their and travelling purposes.
And, there is good news that this Visa is offered to all the Schengen countries that are inclusive of almost 26 countries of the world. So, these countries can effortlessly gain the trip for 90 to 180 days in Poland.
So, Visa and documentations of Poland are not following any hard and fast rules. And, for nomads, it is a nice opportunity.
To end with-
To wrap up with the Poland guide for digital nomads, we will suggest you visit some major central attractions of Poland like Krakow city, Warsaw city, Gdansk city, and the Zakopane town. These cities show off the reflection of Poland in admiration of heritage, history, and traditions. With this, you should hear some pros to visit Poland like- cheaper, exotic, great food, and fascinating scenery. Besides this, you must know some cons that can your trip- seasonal changes and linguistic barriers. To avoid them please plan your trip well. Thus, we hope that Poland is the next destination for pro digital nomad out there!!
Related Categories:
Travel
,
Reviews