Cannabis use has become more socially acceptable in recent years. With legalization occurring around the world, this accessibility has opened the doors for new innovations and gift options. You can order manufacturers to make custom weed bags to increase your brand awareness.
Here are five amazing gifts the cannabis enthusiast in your life would appreciate. 
A Me Time Box
The Me Time Box is a subscription box that you can purchase as a one-time deal or receive regularly. This is one of those gifts that keeps on giving, which is sure to please any cannabis enthusiast. 
Based out of California, the Me Time Box comes with everything from grinders and rolling papers to one-hitters and pipes. Even the single box is well worth the value, especially since shipping is included in the cost. If the recipient doesn't need everything in the box, they can always share it with their friends.
CBD Body Lotion
CBD oil and tinctures have created a whole new breed of cannabis lovers. As CBD is now legal across the USA, scientists have had more freedom for conducting sponsored studies regarding the many benefits of this natural remedy. From fitness enthusiasts to people suffering from chronic pain, CBD is for everyone.
Get your cannabis lover a nice CBD body lotion to help ease stress and muscle pain. The topical application is a nice alternative to combustion and edibles for those who like to change it up. You can even get CBD skincare products for a healthy glow your loved one will feel inside and out.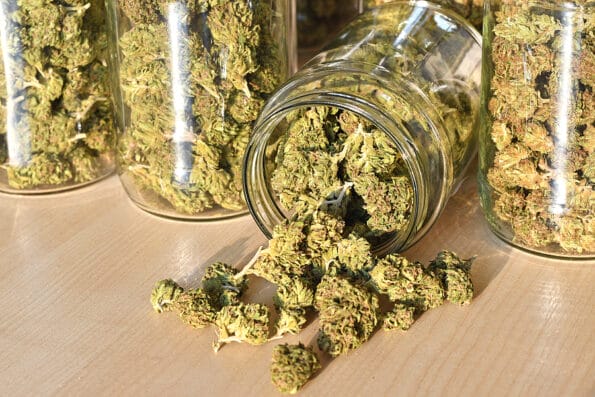 Odor-Proof Storage Case
Plastic bags are so passe. Every cannabis lover will appreciate an odor-proof storage case, especially one with a lock on it. This is a great gift option for those who enjoy cannabis discretely or want to hide their stash from roommates. 
You can also get portable odor-proof cases and canisters for travel. These options are great for people who don't want their clothes to pick up the smell or want to avoid any knowing looks on public transit. 
A Portable Day Kit
A portable day kit is a bit different from a portable storage kit. This case has everything they'll need to enjoy cannabis while on the go. The Jane West Compact is a day kit that looks similar to a makeup palette or compact mirror when added to a travel bag. It holds a small one-hitter and multitool that makes packing and cleaning a breeze. The compact has room for a mini lighter and even includes imprinted canisters to keep your strains separate.
Of course, no compact would be complete without a mirror to ensure you're looking relaxed and put together. This kit is the perfect size for a weekend away. 
Cannabis Oil Infusion Machine
Finally, for a high-end cannabis enthusiast gift, you can't go wrong with a cannabis oil infusion machine. LEVO is one of the best brands on the market, offering a kitchen appliance that does everything from drying weed to creating infused oil, butter, or even honey. This is a must-have gift for the cannabis enthusiast that loves making their own products.
This gift list has something for every cannabis enthusiast in your life. You might even want to pick something up for yourself!
Image Source: BigStockPhoto.com (Licensed)
Related Categories:
Marijuana
,
CBD
,
Reviews
,
Smoking