Termed as an orthodox version of Valentine's Day, the July 8 holiday celebrated in Russia is all about love, family, and fidelity. The tradition is relatively new as it was only introduced in 2008 and is not very well-known in other parts of the globe.
This celebration is called the Day of Saint Peter and Saint Fevronia who are well-known patrons of traditional marriage in the country. The town of Murom hosts a number of people, especially the married ones, every year as it is the place where Saint Peter and Saint Fevronia ruled.
Even Russian singles become a part of these festivities which include the Russian tradition of giving and taking gifts. This Russian holiday is symbolized by a daisy which represents purity, love, and fidelity.
Perfect Gifts from Russian Ladies
Food is definitely the foremost way to woo a man. When a Russian lady cooks a culinary masterpiece or an ordinary yet mouth-watering dish for a loved one, it is considered to be the most valuable gift. One can bake pizza or a cake in the shape of the heart and present it to someone they truly admire.
A useful gadget can also be presented that will help in staying connected with the loved one. Even presenting with a hands-free device would be a symbol that the lady is willing to hear more of the voice of the person she truly loves.
Love Day would be a non-material gift when the two people will spend some quality time together. They can watch a movie, go for a fancy dinner, or even decide to cook together.
A declaration of love through a letter where the lady will write a letter and place it along with her photo in the envelope to send to her loved one.

Perfect Gifts from Russian Men
Without a doubt, flowers are the classic of any holiday and the most romantic gift for any female. One can customize a bouquet as per the choice of the girl and present it to her with an enclosed greeting.
Even the diet conscious Russian ladies cannot say no to the sweets and delicacies from the person they love.
There is no woman on earth who doesn't love jewelry. They tend to be a great gift and enhance the beauty of the wearer.
Tickets for an exciting show are always a good gift option in Russian dating.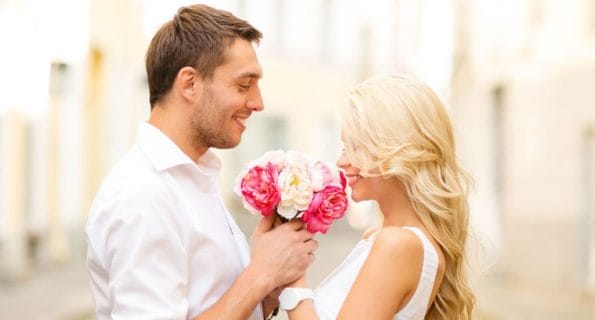 Image Source: BigStock.com (licensed)
Related Categories:
Reviews
,
Products
,
Relationships