Modern society has been enamored with hackers since computers became popular. They are seen as modern day pirates, Robin Hoods, and liberators. But the reality is that hackers have caused law enforcement more problems than most people realize. They are responsible for a number of large-scale data breaches that have led to people's identities being stolen and their private information being made public.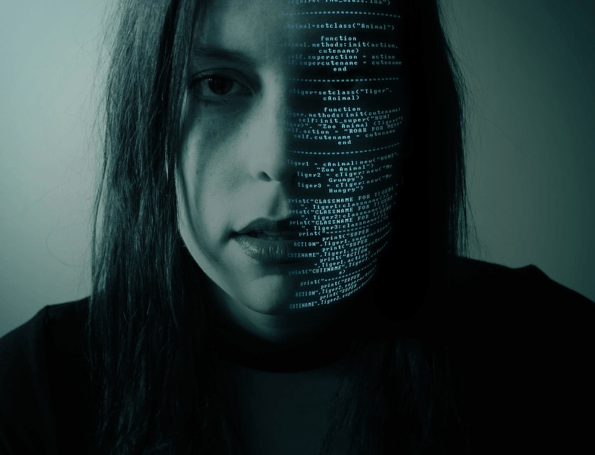 Law enforcement finds it difficult to catch up with these individuals. Some hackers have solidified their status as legends in the hacker community and in the community at large. Here's a list of the five best hackers the world has ever seen.
Guccifer
Guccifer, who is also known as Marcel Lehel Lazar, is a hacker who is partially responsible for changing the course of the elections in the United States in 2016. His claim to fame is making the world aware of Hillary Clinton's private email server. Of course, Hillary Clinton was not the first public figure he embarrassed or hacked.
For example, former president George W. Bush preferred to keep his personal paintings private. Guccifer undid all of that by making photographs of President Bush's paintings public. He continued to hack high profile government officials. For example, he is thought to be responsible for hacking the Facebook account as well as the emails of former Secretary of State Colin Powell.
Guccifer was hiding out in Romania in 2016. As a result of his hacks, the United States government had him extradited in March of that year. He went to trial and pleaded guilty to crimes, including identity theft and hijacking.
Gary McKinnon
Gary McKinnon was blessed with a few of the qualities that most great hackers have. He had an insatiable curiosity, a high intellect, and a sense of purpose. His curiosity about UFOs drove him to want to get to the bottom of things by getting direct access into channels of NASA.
Gary McKinnon was able to access over 90 NASA and US military computers. He installed viruses that deleted certain files. Gary claims that he found evidence that the United States was hiding UFO evidence and suppressing information that would allow people to have access to free energy. Gary even used advanced encryption methods to cryptographically secure some of the files he stole.
The United States government wanted to extradite him from Scotland and charge him with terrorism. They claimed that he did more than $800,000 in damage. Gary says that he did not do any damage but instead alerted military officials to weaknesses in their security. Gary is a recluse and has been diagnosed with Asperger's syndrome. Attempts to extradite Gary to the United States were blocked by then home Secretary Theresa May, and charges were dropped in December 2012.
Adrian Lamo
Adrian Lamo was born in February 1981. His claim to fame was when he broke into a number of high-profile computer networks, including those of Microsoft, Yahoo, and the New York Times. In 2003, he was arrested for his crimes.
Chelsea Manning was a US soldier who was reported by Adrian Lamo to Army criminal investigators in 2010. Manning was leaking sensitive US government documents to Wikileaks.
Adrian Lamo was known by many as the homeless hacker. This is because he had a transient lifestyle. He could be found couch surfing, living in abandoned buildings, and taking advantage of the Internet in libraries, universities, or Internet cafes.
Adrian Lamo performed a number of vulnerability assessments for large high profile openings and government entities. Some of these were authorized and others were unauthorized. However, it is believed that Adrian Lamo refused to accept payment for the work that he did.
In 2003, the movie Hackers Wanted focused on Adrian Lamo's life as a hacker. Adrian Lamo died on March 14, 2018 at the age of 37.
Julian Assange
Julian Assange is probably one of the best-known hackers in modern history. Julian Assange is best known by the modern public for his creation of Wikileaks. His life as a hacker started at the young age of 16. At that time the name he used was Mendax.
Like a number of other hackers on our list, Julian tested his skills by trying to break into the government's most secret organizations, including NASA and the Pentagon. He also hacked Stanford University.
It was in 2006 that Julian created Wikileaks. Wikileaks allows classified documents to be shared with the world on a public forum in an anonymous way. In 2010, the United States government decided to take action and launch an investigation against Julian. The basis for the investigation was the 1917 espionage act. Before that investigation could reach its conclusion, Julian went into a self-imposed house arrest. At the time of this writing, he is being held in the Ecuadorian embassy in London. Julian is afraid that he could be extradited to the United States.
Kevin Poulsen
His moniker is Dark Dante. One of his claims to fame is hacking the phone lines at a radio station. He then set things up so that he would be the winning caller to get a brand-new Porsche. Of course, hacking a radio station was not sufficient. Like so many other hackers, Kevin chose to test his mettle against the federal government.
He hacked federal systems and took possession of wiretap information. This led to him becoming a wanted man. After being caught at a supermarket, Kevin was sentenced to 51 months in prison and was forced to pay a $56,000 fine.
In 1995, he was released from prison. From there, he went on to become a journalist and then became the senior editor of Wired. Kevin has been able to put his hacking skills to use. He has worked with law enforcement to help them find sex offenders who target victims online.
These are just a few of the hackers who have left their mark on the world. When you look at the systems they've hack, it is understandable that law enforcement views them as a potential threat.
Are there hackers that are not on our list that you think should be included? Let us know into the comment section below.
Use a VPN for added security to your browsing and use a specific VPN for Amazon Prime Video for your streaming.
Image Source: BigStock.com (licensed)
Related Categories:
Reviews
,
Tech