Glasses can be an absolute statement piece of fashion. Colour, shape, size, all can add to your personality and the way you present yourself to the world. Gone are the days of glasses existing purely to help your vision, now they are a trend to be proud of. So new year, new trends. What kinds of glasses will we be seeing straight from the catwalk to the shelves of your go-to opticians? 
Clear frames. 
An eyewear trend that it seems no one can resist this year, is clear/transparent framed glasses. The minimalist look is something that has dipped in and out of popularity since 2010 and is still going strong in 2022. The clear look can be adapted to suit your preference and personality, whether it be a tinted transparent colour, or a metallic accent. 
Retro inspired glasses.
So far the then 2020s have been a decade absolutely devoted to nostalgic, vintage inspired looks. Everything old is becoming new again, and the same goes for glasses. Retro shapes such as cat-eye and aviator shape frames are bursting back into fashion, as well as wired rims and loud, bold colours. 
Eco friendly glasses.
Environmentally friendly movements are everywhere. Brands across the world are embracing a greener approach and you won't be surprised to learn that sustainability is trendy. Designers are listening to the outcry for sustainable fashion and finding creative ways to reduce carbon emissions whilst crafting stylish frames. No matter your favourite style, shopping sustainably is always trendy.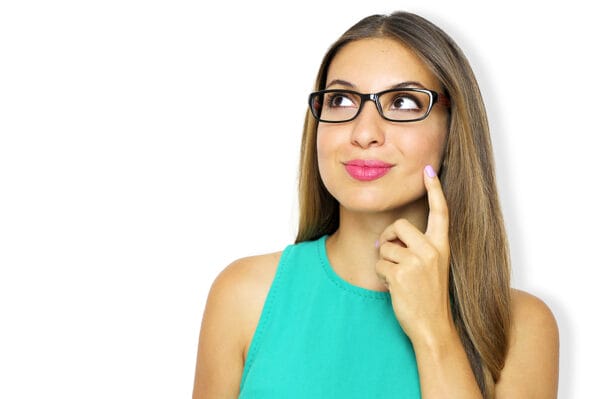 Sports glasses.
2022 is taking us back to the field, court and rink. Whether you're a professional athlete or a once a week gym goer, you can partake in the sporty glasses trend. Sports branded glasses are more popular than ever and new technologies are making them more and more wearable to safely partake in your favourite sport. 
Pick your style, and rock your eyewear. Glasses are trending everywhere and are the perfect way to frame your face, freshen up your look and make a statement to the world about your style. 
Image Source: BigStockPhoto.com (Licensed)
Related Categories:
Fashion & Gear
,
Reviews