A brown wig is a perfect way to change your look and add fun and personality to your style. We understand that choosing the right shade of brown can be a little daunting, so we've put together this quick guide to help you out.
What is A Brown Wig?
A brown wig is a wig that is available in various shades of brown. Many shades of brown are available, so you can find the perfect one to match your skin tone and style. Brown wigs are perfect for any occasion.
Know the Basics
The first thing you need to consider is your skin tone. If you have a calm skin tone, look for a wig with hues of ash or copper. Wear a wig with golden or reddish undertones if you have a warm skin tone.
Once you've considered your skin tone, it's time to think about the style of the wig. Do you want a straight brown wig, or are you looking for something with curls or waves? Consider also the length of the wig – short, medium, or long.
And finally, don't forget to consider the wig's overall feel. Do you want something natural, or are you going for a more dramatic look?
What Are The Best Brown Wig Shades?
The best brown wig shades depend on your skin tone and personal preferences. Try a light brown or golden brown shade if you have fair skin. Rich chocolate brown or chestnut brown wigs look stunning for medium skin tones. Let's look at some of the most attractive brown wig shades available.
Chestnut Brown
This is excellent pair with a straight or wavy hairstyle. It's a classic shade that looks good on all skin tones.
Golden Brown
This shade is perfect if you want to add some warmth to your look. It's ideal for those with fair or medium skin tones.
Reddish Brown
This is a fabulous shade for those with warm skin tones. It adds a touch of glamour and sophistication to any style.
Honey Blonde
This is a beautiful shade that looks great on all skin tones. It's perfect for those who want to add a touch of lightness to their look.
Two Shades Brown with Dark Roots
For those seeking attention, this two-tone brown wig is perfect. It's a fun and funky style that will make you stand out.
5 Benefits of Choosing A Brown Wig
Brown wigs offer several benefits in comparison to other shades. Here are 5 reasons why you should choose a brown wig:
Brown wigs are more natural-looking than other shades.
They are perfect for all occasions, whether you're looking for a casual or formal style.
Brown wigs are available in a wide range of shades, so you can find the perfect one to match your skin tone.
They are easy to style and maintain.
Brown wigs add personality and fun to any look.
Which Styles Look Best with A Brown Wig?
There are many flattering hairstyles for brown wigs. Below are some of the most popular styles:
Bob: A classic bob looks chic and polished with a brown wig.
Long and loose: If you want a more relaxed look, try wearing your brown wig in loose, beachy waves.
Updo: An updo is a perfect style for a formal occasion. Try a sleek bun or an elegant chignon.
Styling with A Brown Wig
There are many ways to style a brown wig. Here are some of our favorite tips:
Add some waves: Curl or wave your brown wig for a softer, more romantic look.
Go sleek and straight: Straighten your brown wig for a chic and polished style.
Create an updo: An updo is a perfect way to show off your brown wig. Try a bun, a French twist, or an elegant chignon.
Accessorize: Add some personality to your look with headbands, hats, scarves, or jewelry.
With these tips, you'll be able to style your brown wig any way you want!
Accessorizing Your Brown Wig
Many accessories go great with a brown wig. Below are some of our favorites:
Headbands: A headband is a great way to add a touch of glamour to your look
Hats: A hat is a perfect accessory for a bad hair day. It also adds an element of fun and personality to your look.
Scarves: A scarf can be used to add color and pattern to your look. It's also a great way to warm your head on cold days.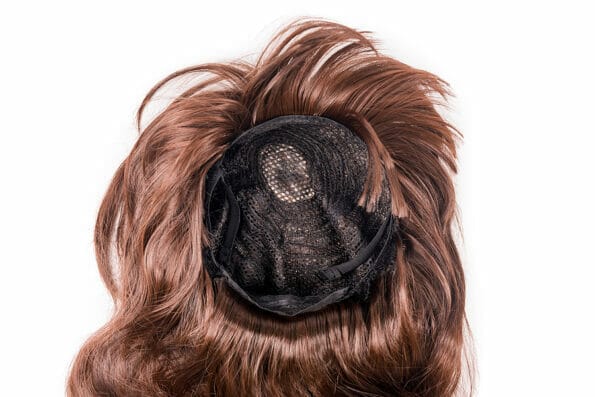 Caring for a Brown Wig
Caring for a brown wig is essential to ensure it looks its best. Below are some tips on how to care for your wig:
Brush it regularly: Use a soft-bristled brush to prevent tangles and keep your wig looking neat.
Wash it properly: Only wash your wig when necessary, and use a mild shampoo and conditioner designed for wigs.
Store it properly: When you're not wearing your wig, store it on a wig stand or mannequin head to keep its shape.
Expert Tips on Managing Brown Wigs
Now that you know everything there is to know about brown wigs, here are a few expert tips to help you get the most out of your wig:
fashion
Try different styles: Don't be afraid to experiment with different styles and colors. A brown wig can be worn in many ways, so have fun with it.
Be gentle: Remember to be gentle with your wig, as it is a delicate item. Avoid harsh chemicals or heat-styling tools, as these can damage the wig.
Take care of it: Caring for your wig properly will extend its lifespan and keep it looking its best. Follow the tips above to keep your wig in good condition.
Dress Up with Your Brown Wig!
Whether you want to add some fun and personality to your look or elevate your overall look, a brown wig is a great choice. With so many styles and shades to choose from, you'll be able to find the perfect wig for you. Be sure to follow the tips above on how to style and care for your wig, and you'll be able to enjoy it for years to come.
Image Source: BigStockPhoto.com (Licensed)
Related Categories:
Fashion & Gear
,
Reviews