Hair dryers can be overwhelming to curly and wavy hairs! Its direct heat can interfere with the hair's natural flow.
Albeit such threat, you would, as much as possible, want to dry your hair. Then, that would need a quick solution.
A hair dryer diffuser! Clap, clap…
The diffuser device not only neutralizes the heat but also segregates which hair strands to expose and which to put under.
To achieve such, diffuser devices share almost the exact same form. Its form resembles a rounded platform with finger-like protrusions assembled from the center to the edge.
Other models, however, don't have such protrusions, yet still, manage to effectively diffuse heat.
These protrusions, extending through the 4-8 inches (from the center)  diameter of the bowl, also resemble as comb teeth.
To realize a very specific purpose, which is to keep frizzes and fly away from hair, the teeth tap into an ionic technology.
But even so, the promise of such a device would go to waste if not properly utilized! Oh, snap!
This is particularly true by that fact that such a device is crucial to use.
But, worry no more, for here are the best ways to use a hair dryer diffuser.
Ready, set, blow!
6 Best Ways to Use a Hair Dryer Diffuser
We went back and through to collect the best ways of using a hair dryer diffuser.
To do that, we dug through individual experiences and picked the golden moments. Deepening those golden moments with the practical tips shared in the internet, we aligned these to the logic of the device.
Thus, it all boiled down to a magic 6! It's short and easy to remember.
Just six.
The diffuser certainly looks easy. Why it actually is. In fact, it's too simple to be utilized correctly.
But, with these 6 best ways to use a hair dryer diffuser, you'd surely maximize its full potential.
[Get the Best Keratin Shampoo Here: Best Shampoo for Keratin Treated Hair]
If you learn these tips by heart, you'd be able to maintain a frizz-free hair drying, easily attach the diffuser to various other hair styling tools, and even genuinely nurture the hair curls and waves.
Pick up your hair dryer diffuser and keep scrolling down…
1. Take a shower with normal temperature.
While others recommend that you only wash your hair, we insist that you take a shower.
This is crucial because it washes out all foreign elements off of your hair. And as your whole body is drenched, it'd most likely stabilize its own blood circulation, holding off heat in the process.
If you think this has nothing to do with the whole process, better think again.
Now, it's important at this point that you maintain a normal temperature in the water. As much as you can, you'd have to rid your body of unnecessary temperature shifts.
Apply shampoo if your hair is fuzzy, or if it requires additional nourishment. The shampoo respectively nourishes the hair.
Be mindful over the quality of the shampoo you're using though. Of all shampoo qualities, those with high sulfate concentration are a big "NO".
Note: Never put in alcohol-based products for these suck out the hair shafts dry.
2. Dab your hair with a clean towel to dry it partially.
This next step only aims to drain excess water from your hair, not literally drying it. Partial drying is the term that suits this process best.
Also, be careful not to choke your hair with the towel. Physical pressure is the last you'd want your hair to bear.
As much as you can, maintain a good amount of moist and space for the hair to freely move about.
3. Apply organic leave-in conditioners into your hair.
Focus on preparing your hair in this next step.
By doing so, you'll have to put in a genuine wrap of organic conditioner into your hair after 2 minutes of partially drying it.
Just put in enough so as not to lose the grip of the cuticles.
Besides, you only need perfect complementation between the shampoo and the conditioner!
Note: Put in essential oils into your hair right after. This completes a blend of nutrients, hydrating the hair more effectively.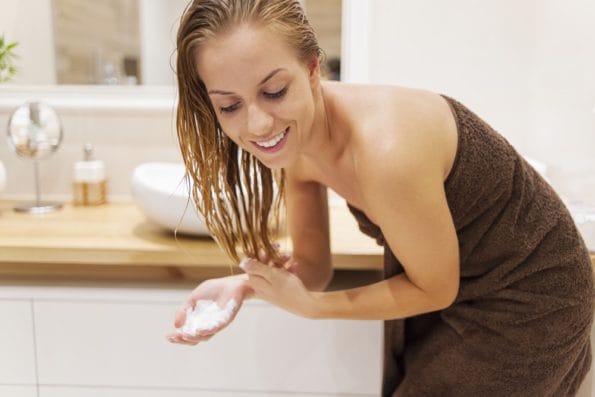 4. Begin using the diffuser.
4.1           Attach the device to the nozzle of the hairdryer.
4.2           Set the dryer to a lower temperature to avoid overheating.
4.3           Supported by your other hand, tilt a good mass of hair towards the diffuser. While at it, bend your neck sideward, opposite to the diffuser. This should give more clearance for the diffuser to work on the hair roots. Repeat the process on the other side. Fortunately, if your diffuser has prongs, then you won't have to cut your hair with your other hand. Instead, you can use that hand to hold a mirror.
4.4           Guide the motion of the diffuser to a circular pattern. Let the teeth of the device thoroughly massage your scalp. More so, go through, and not against your hair strand. Maintain this for about 10 minutes.
4.5           Don't put any force on the hair nor touch it with your hand while the diffuser is going over it. This interrupts the process and instead stiffens your hair shafts.
5. Moisturize your hair with equally all-natural hydrating applications.
So, you got dry hair. Now, what?
Apply all-natural hair moisturizers like serums, other essential oils, maintaining conditioners or hairsprays afterward.
Never ever stop with drying if you really care for your hair!
You'll only have to choose one from the products mentioned though.
And, don't do it excessively. Just put enough to sweat out the hair and, to keep it from instantly drying out after the process.
Top FAQs on How to Use Hair Dryer Diffuser
Can I still use a diffuser even on my straight hair?
Yes. You sure can, especially if you're eyeing for a slightly wavy hair.
Can a diffuser possibly damage my hair?
The main function of a diffuser is to eliminate damage in the hair. But, if you don't use it properly, like interrupting its work with your hand for instance, then it can indirectly cause damage to your hair instead.
Can I use a diffuser to curl my hair?
Although it can slightly enhance the curls of the hair, its main function is to yield volume to your hair by making it wavy.
Can I attach the diffuser to other hair styling tools?
Yes. You can.
Are all diffusers designed with ionic technology?
No. Not all diffusers are designed with ionic technology.
How do I spot the diffuser that has ion technology?
You can do it by looking into professional reviews. Most of the time, the reviews will reveal a tag that goes like "negative anion diffusing capacity" or anything like it. You can trust the reviews with that.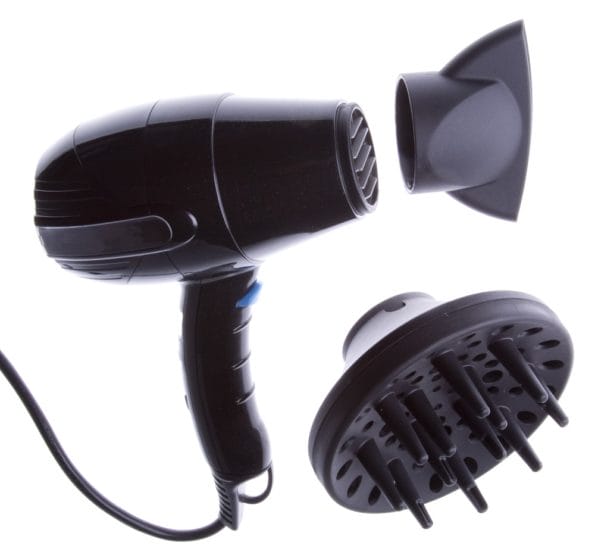 Conclusion
Before you decide to stash away your diffuser and consider it junked, look closely into its functions.
More so, look even closer at what it can do that other tools cannot.
From what we've gathered, diffusers work like filters of direct heat spewed by the hair dryer into your precious curly hair! And boy, do they filter.
Diffusers also happen to comb through your hair, sorting out vulnerable strands from the volume ones.
It has a simple mechanism. You'll only have to attach it into your hair dryer, or any hair styling tools in that matter.
Yet, a diffuser would actually end up as junk if not properly used. It's one crucial tool.
That is why you'll be needing the best ways to use a hair dryer diffuser for that!
Looking for comfortable and best quiet hair dryers? Check them out here: The Best Quitest Hair Dryers.
Image Source: BigStock.com (licensed)
Related Categories:
Fashion & Gear
,
Reviews