New year's fresh and breezy vibes are in full swing and your inner self is craving to wear a crown of fedora hat also known as a snap-brim hat to ooze confidence on different occasions. For instance, to ace a job interview, impress your date, a wedding, a festival, or just hang out with your buddies. Fedora hats can make you feel like a breath of fresh air  But your choosy brain is still unable to hop on some stunning fedora hats to get your hands on.
Don't worry fella. We have successfully pulled off the search operation for you. Settle in since now is the golden time you must pencil in a bunch of fedora hats from the below-mentioned 10 must-have fedora hats for men and tick them off your list. Congratulations! Let's dive in.
 Casual Fedora
The list opener is a casual fedora. As the name suggests this fedora hat is a perfect fit for casual occasions. If you are a fan of casual and rugged style then this hat can be the love of your life. Sunglasses on your eyes, backed up by a simple t-shirt, a jacket, a sweater, or whatever is your go-to attire and a crown of a casual fedora with a tincture of cool touch to it and you're all set to set the stage on fire.
Formal Fedora
Making the jump from casual to formal, owning a bunch of formal fedoras can prove to be a game-changer for you. Although skills are what matters to land your dream job, confident dress sense can make it even better. The adage " First impression is the last impression" elucidates its importance. Ready to rock your suit with a dope formal fedora and land your dream job.
Straw Fedora
Are you a nature lover who loves to invest time walking in the garden or planning to visit the countryside to enjoy the pop of colors offered by the breathtaking views or the horse race is awaiting your presence? If you are that guy then you have to be friends with a straw fedora hat. The most important thing to keep in mind is the quality of the material, the color of the straw, and the craft. Make sure to purchase one with stronger and more durable and stiff straw strands. Now the straw hat pirates are good to go. Just beware of the rain.
Diamond Crown Fedora
The best of the best, diamond crown fedoras have joined the conversation. You might have come across Johnny Depp's picture owning the frame with this hat. The shape of this hate is carved out like a diamond. This can prove to be an asset to your wardrobe if it suits your face cut and your cloth collection.
Centre Dent Crown
Another crown to consider is the center dent crown. The brim of these fedoras is quite large which makes them a perfect summer hat allowing you to effortlessly flaunt that cowboy look in a metropolitan city. Be meticulous while choosing a color for yourself.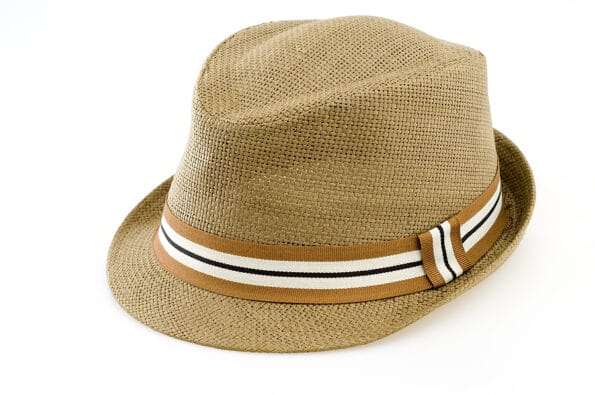 Folded Edge
The edge of this hat is folded inwards and then is sewn in at the brim leading to the name 'folded edge'. If purchased in bold and fearless colors this hat can prove to be a cut above the rest enhancing the features of your face.
Classic Fedora
Now comes the classic one. If you belong to the classic club how about owning a classic fedora before you make your next old-school appearance. It can be styled best with clothes having a bold vintage touch.
Wide Brim Fedora
As the name suggests these hats have a wide brim ranging from 4-10 inches. Along with the center dent crown, this hat is also a perfect summer fit. Moreover, it adds variety to your wardrobe. Style it with a cool hairstyle.
Safari Fedora
How about a jungle safari? Need a hat? Yes, you do. Safari fedora has safari in it. This hat can prove to be a boon when your hairstyle is playing a spoilsport. Go get one that suits you the best. Not just for safari, this hat can be worn on different occasions with perfectly imperfect attire.
Teardrop Crown
Teardrop cowboy crown and teardrop straw hat are the available looks to enhance your not-so-ruddy look. This fedora comes with a smooth edge and a lower profile. Wear it with your gang at the office or a club and pose for a living in the moment picture.
This article talks about 10 must-have fedora hats to add to your collection for all the occasions that are going to pop up now and then. Are you ready to style it like you own it?
Image Source: BigStockPhoto.com (Licensed)
Related Categories:
Fashion & Gear
,
Reviews