When planning a wedding, there are so many factors to consider. These could be the venue, the catering, and everything else. It can take effort to ensure you get the most out of your wedding budget.
Wedding packages can be an excellent solution for ensuring that all the details are taken care of and that you don't have to worry about a thing. Luckily, we'll discuss the benefits of choosing a wedding package and everything you need to know about them. So, if you're not sure whether to look up backyard weddings or
Cancun wedding packages, we're here to make your decision easy!
What's Included in a Wedding Package?
A wedding package typically includes all the necessary items to plan and execute a successful wedding ceremony and reception. This may include a venue, caterer, photographer, florist, cake maker, DJ, officiant, and more.
Depending on the package you choose, additional services may be included. Some include wedding planners, limousine service, hair and makeup artist, transportation for the wedding party, and much more.
In addition, some packages may even include a honeymoon or other unique amenities. In general, you can expect the following to be included in most wedding packages:
Venue rental and setup
Catering services
Photographer and videographer
Cakemaker
Wedding Officiant
Linens and table settings
Transportation for the wedding party
Honeymoon or other amenities
When considering the wedding package, ensure you understand what is included. Doing so can ensure you get the best value for your money.
How Much Do Wedding Packages Cost?
Wedding packages can vary significantly in price depending on the services they include, the venue they are offered at, and other factors. All-inclusive resorts typically offer a selection of three to four wedding packages. The larger the wedding, the more you save with a higher wedding package option. You can always add a la carte options within all bundled wedding packages. You are helping to make it picture-perfect for your wedding needs.
Generally, expect to spend anywhere from a few hundred to several thousand dollars for a wedding package.
Regarding the budget, couples should consider the services included in their package and determine if it's worth the cost. Often, wedding packages are efficient and cost-effective to ensure that all aspects of your wedding day run smoothly and stay within budget. We are here to help with this. Trust our expert knowledge to assist in finding you the perfect wedding package that suits your budget and needs.
Before deciding on a wedding package, couples should research the different packages available and compare pricing. Some venues may offer discounted packages for couples who book multiple services or book their wedding on a specific day. Booking a package on a weekday can also save you money. Resorts offer special deals many times when you book a wedding mid-week. Resorts are also usually quiet during the weekdays, making it a win-win all around.
It's also important to factor in any hidden fees that could increase the overall cost of the package. For example, couples should be aware of additional costs for items such as cake, alcohol, decorations, favours, and photography. One great feature of having a wedding at an all-inclusive resort in Mexico is that alcohol is always included. This can help with overall wedding costs.
Overall, wedding packages range in cost depending on your needs. So it's essential to consider your budget and prioritize what is most important when selecting a package. Shopping around and comparing prices can help you find the perfect package that fits your needs and budget.
What Are the Benefits of Choosing a Wedding Package?
When planning a wedding, there are numerous advantages to choosing a wedding package. Wedding packages are designed to give couples everything they need to make their big day a success.
The first advantage is cost savings. Couples can get the services they need at a discounted rate by opting for a package. This can be helpful if you have a tight budget and want to make sure that all of the components of your wedding come together smoothly. Packages also help couples keep their budget in check, as most vendors offer package discounts. Some resorts even offer complimentary wedding packages. These can be great for smaller wedding groups. They are also fantastic for vow renewal groups who want to keep things simple and fun.
A second advantage of a wedding package is convenience. Packages are designed to reduce the stress of planning a wedding by providing you with an all-in-one solution. You'll have access to top-notch vendors who can handle all aspects of your wedding from start to finish, such as florists, photographers, caterers, DJs, and more. This means couples don't have to worry about dealing with multiple vendors independently. That can save time by simply relying on one vendor to coordinate everything.
Finally, opting for a package provides peace of mind. Knowing that you have everything taken care of allows you to focus on enjoying your special day without worrying about any last-minute details.
We agree that wedding packages offer couples a cost-effective way to plan their big day. And ensure that everything will be according to plan. With an all-inclusive package, couples can enjoy the peace of mind of knowing they have everything they need to make their dream wedding a reality.
How Do I Choose the Right Wedding Package for Me?
Choosing the right wedding package for your special day can be daunting. However, with the proper guidance and knowledge, you can easily find the perfect fit for your budget and needs.
Here are some factors on how to choose the best package for you:
Before selecting a package, it's essential to establish a budget. You should include all necessary costs, such as the venue, food, décor, photography, and other services you may need.
Knowing how much money you're comfortable spending will help narrow your options.
Decide what's important to you.
What matters most to you? For example, do you want a larger reception space, or are you more focused on the menu and décor? Please list your most important things and prioritize them when considering different packages.
Research different packages
Once you know your budget and what matters most, it's time to start researching different packages. Take time to read reviews from past clients, ask questions, and compare prices.
If you're feeling overwhelmed, don't hesitate to ask for help! Talk to friends who have already gotten married or consult with a wedding planner for assistance. They can provide valuable advice that will help you make an informed decision. We work with the best of the best when it comes to wedding planners. It makes a big difference when you work with a resort that has tried and genuine wedding package offers.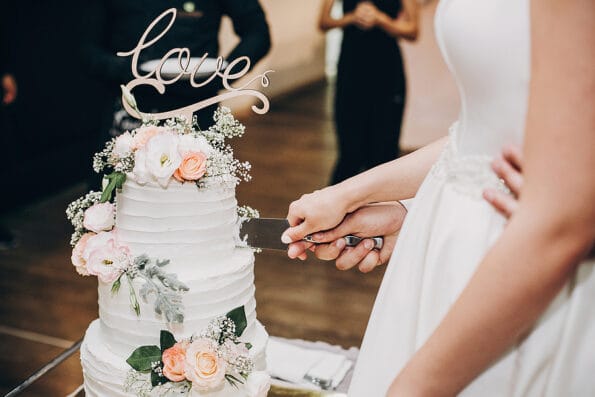 Conclusion
When planning your big day, choosing the right wedding package can make all the difference. By considering what's included in a wedding package, understanding the cost, and weighing up the benefits, you can make sure you pick the best package for you and your partner.
Wedding packages can save you time and money while ensuring your day is as unique and memorable as you'd hoped. With careful consideration and plenty of research, you'll be able to find the perfect wedding package for your big day.
Image Source: BigStockPhoto.com (Licensed)
Related Categories:
Weddings
,
Reviews