Pool or billiards is a fun, entertaining, and competitive game that a lot of people all over the world love to play. If you are one of them, you must be considering purchasing a pool table for your home. Purchasing can be a great option for a lot of people who are fans of this game. You do not have to go out to play a game with your friends when you have a table at home. However, you can not deny the fact that purchasing a pool table is a big investment. That is why a lot of people look for pool tables for sale.
While there are cheap pool tables available on the market, it is not a wise decision to buy them. Even the cheapest ones are a little expensive. So, you would want your pool table to last a long time. That is why you should always try to find a high-quality pool table. But finding a good pool table can become a bit overwhelming for a lot of people. If you are also experiencing the same problem, this post is for you. Here, you will read about some of the most important things that you must keep in mind when buying a standard or portable pool table.
#1. Learn about the frames
The first thing that you need to learn about when looking to buy a pool table is that there are different types of frames made with different materials. The main materials used to make frames for pool tables include solid, wood, MDF, and more. That means you can choose a pool table made using different types of materials according to your preferences. But before you purchase any table, you should keep in mind that the table you buy has a frame with two cross beams and one center beam. This helps in distributing the weight evenly, providing enough support to keep the frame stable for a good game.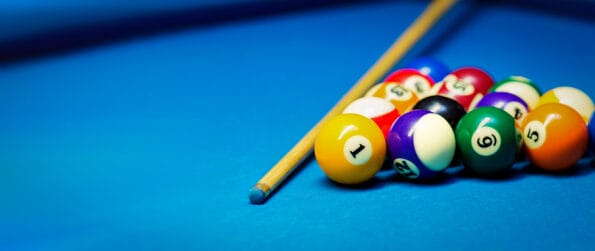 #2. Size of the pool table
Another very important thing that you need to consider while buying a pool table is its size. You need to get familiar with the space available at your home and the size of the cue you will be using. It is crucial to keep these two factors in mind when selecting the size for your foldable pool table.
#3. Keep your budget in mind
As I mentioned before, purchasing a pool table is like an investment, as they are expensive. That is why you should keep an eye on different items available on the market, from low-end to high-end items. Then think about the amount of money you can spend on buying a pool table to find the one that fits into your budget.
Buying a pool table is not a small decision, which is why you should be fully aware. Consider it a long-term investment. Just one wrong selection will cost you more than saving. The things I have mentioned in this post will help in making things easier for you while you buy a pool table.
Image Source: BigStockPhoto.com (Licensed)
Related Categories:
Shopping
,
Entertainment
,
Games
,
Reviews