Smoking pipes and accessories are the tools of the trade for a stoner. There are almost an infinite number of styles and designs when it comes to pipes! There are artsy pieces, industrial-strength pieces, small pieces perfect for traveling, and so much more. Tools and accessories are also widely varied from super useful to just plain cool. There is a pipe or tool out there for every smoker and every need. Here's a quick list of the top 10 most wanted smoking accessories and pipes:
Finger Ring Joint Holder
If you're a smoker who likes to puff joints and multitask this product is for you. The Finger Ring Joint Holders is a silicone ring with a holder for your joint or blunt, allowing you to smoke hands free. Tired of trying to game and enjoy a smoke? Don't want to burn your fingers towards the end of your blunt? Try the finger ring joint holder. This product is also great for people with hand troubles or other health issues like arthritis, tremors, carpal tunnel and more. Being able to smoke hands free can make all the difference for some.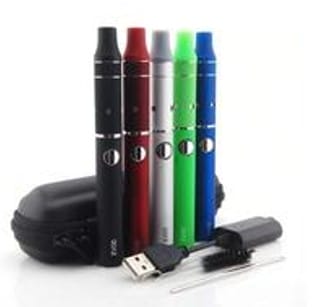 AGO Vaporizer
If you want the most convenient way to smoke herb, invest in an AGO Vaporizer. This herb vape pen runs on combustion to produce thick clouds of smoke rather than vapor. With the AGO you won't need to carry around papers or fiddle with a lighter in the wind. It's perfect for stoners on the go. It's for a day outing or a long camping trip. It is rechargeable with a long battery life. The slender design is sleek and discrete so you smoke almost anywhere. The AGO is built for dry herbs but has attachments for wax concentrates. Not only is the AGO Vaporizer easy to use, but it is extremely affordable too.
Game of Thrones Rolling Tray
One of the most essential tools of the smoker is a rolling tray. It keeps the mess of rolling a joint to a minimum and helps prevent loss of precious herbs. Trays are great for keeping your smoking supplies organized and out of the way. There are thousands of different tray designs for everybody, even fans of George R. R. Martin's Game of Thrones. There are a few different images to choose when you purchase a Game of Thrones Rolling Tray. No matter what faction you support or who your favorite character is, you can find the perfect tray for you.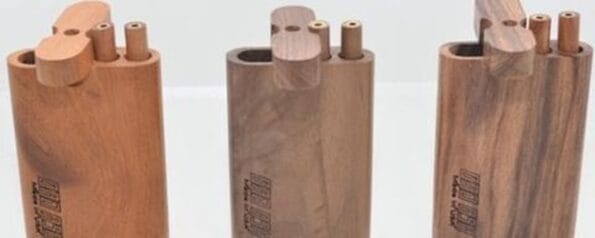 Double Barrel Dugout Pipes
Dugouts are a classic smoking accessory, and their designs have gotten better over time. A Double Barrel Dugout lets you bring double the fire power to the party. It holds two batty pipes that are three inches long. It also has a generous section to hold your herbs. Dugouts are perfect for stoners on the go. They are easy to use and the perfect size for portability, easily fitting into a pocket or purse. The double barrel dugout is made in the USA, constructed from real wood and is completely unique. Choose from Mahogany, Walnut, Padauk or Purple Heart wood. The two batties included are made of wood and brass for a sleek look and smooth taste.
The Bukket Pipe
Do you love the strong smooth hits of a gravity bong but hate the mess and fuss of a watery setup? Then you need the Bukket Pipe. It is a powerful and compact gravity bong that doesn't require water and is totally mess free! It is basically a bowl and mouthpiece connected to an accordion tube. The collapsible tube is where the magic happens. Just load and light the bowl, then expand the midsection. Once full, remove the bowl and enjoy a shotgun of delicious thick clouds. This pipe makes a great traveling companion. It's also easy to clean and easy on the budget.
Swan Bubbler Pipe
The Swan Bubbler pipe is the perfect combination of artistry, functionality and affordability. This bubbler features a silicone swan top with a durable glass bubbler bottom. It is easy to clean and easier to use. As an added bonus, the included downstem can work with just about any other bong bowl or domeless nail. The swan sits securely on the glass but is simple to remove for filling with water or cleaning. With a bubbler, you'll get smooth and cool hits when you smoke. The design of this piece is sturdy, meaning you won't easily tip it over or break it. Plus, this piece comes at a bargain price that will fit into any budget.
Death Star Herb Grinder
For true Star Wars fans and stoners of the Empire there is the Death Star Herb Grinder. This iconic figure is comprised of three sections; a grinder top, storage chamber, and a kief catcher. It is made from high-quality aluminum rods that are aircraft grade. It features strong magnets that form a tight seal. The teeth are razor sharp so you'll consistently get finely ground herbs. The grinder is powerful but compact, sitting at 2 inches in diameter. It is great for at home or on the go. Now you'll always have a Death Star lying around when you need one!
Unbreakable Silicone Ashtray
Looking to upgrade your ashtray? Look no further than the Unbreakable Silicone Ashtray. Not only is this bad boy virtually indestructible but it has some really cool features. There are several different sized holes along the top of the ashtray for holding joints, blunts, dab tools and more.The center of the tray was specifically designed to keep what you're smoking lit. This ashtray is easy to clean and dishwasher safe. It comes in a wide variety of colors too. Buy one for yourself or as a gift – the owner of this ashtray will never need another one!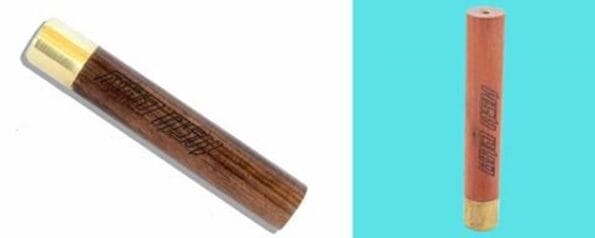 Wooden Chillum made in the USA
If you want high quality smoking products, make sure you purchase pieces that are made in the USA. These Wooden Chillums are milled and made right here in the states. The interior is made from exceptional bronze from tip to bowl. Bronze is one of the safest and smoothest materials to smoke with. The exterior features real wood, each piece with a unique grain design. While most chillums and batties don't stand out, these wooden gems really do!
USA Made Pipes with Real Bugs & Sea Life
If you're looking for a piece that is truly unique, check out these pipes that feature real marine life and insects. These pieces are made 100% in the USA by Cherry Glass. They are created using a procedure called electroforming. The real creatures are coated with metal through an electroforming process, which preserves the bodies in high detail. Each pipe is a one-of-a-kind treasure that's sure to spark a conversation.
To Sum It Up
When it comes to pipes and smoking accessories, you've got plenty of options. Shop around to find the perfect tool for your needs and preferences. Quality matters so do your research before buying. There are lots of places to look when it comes to smoke shops, from brick and mortar stores to online.
Written By: Katy S.
Image Source:  BigStockPhoto.com (Licensed)
Related Categories:
Shopping
,
Marijuana
,
Reviews
,
Smoking