Right from when Ethereum suddenly skyrocketed from $8 at the beginning of the year 2017 to above $1000 at the end of the same year, one of the biggest questions everyone has been asking is how do I safely buy and store Ethereum?
Well, just like you may already know, Ethereum is one of the most popular, effective, and rapid platforms for developing and implementing decentralized apps. Its currency, ether, is currently the world's second most popular cryptocurrency.
At the moment, Ethereum is one of the best cryptocurrency investments you can make. With forthcoming catalysts such as the Merge, Ethereum could reach new heights never seen before.
This post will teach you how to buy and store Ethereum safely. But first, we'll need to look at what exactly Ethereum is.
What exactly is Ethereum?
Before you decide to put your hard-earned money into Ethereum, you must first understand what it is.
So, in its simplest form, Ethereum is a well-known open software platform based on blockchain technology for creating and developing decentralized applications.
Is there a similarity between Ethereum and bitcoin?
Yes, although both are close, not quite. Ethereum is a distributed public chain network, similar to bitcoin. The most important distinction between Ethereum and Bitcoin is that they serve different purposes and have different capacities.
While bitcoin allows for online payment through a decentralized electronic cash system, Ethereum concentrates on the execution of code for any decentralized application that is installed on its network.
Ether is a type of cryptocurrency that Ethereum uses to run its network, similar to bitcoin. Ether is used to pay for transactions on the Ethereum network by developers who use it to construct and develop decentralized applications.
On a single blockchain platform, Ethereum allows for the development of thousands of different apps. Consider bitcoin as a program that allows you to exchange money in a decentralized manner.
Ethereum, on the other hand, is a decentralized computing platform that allows developers to design any type of application.
What is the best way to buy and store Ethereum?
Now that you know what Ethereum is, here's how to buy and store ether.  Buying ether is not as difficult as you may think. The whole process can be broken down into 3 easy steps which are;
Step #1: Get a cryptocurrency wallet
A cryptocurrency wallet does not hold cryptocurrencies, contrary to popular belief. Instead, it serves as a conduit for the tools you'll need to communicate with the blockchain network.
A cryptocurrency wallet assists you in generating all of the necessary information and tools for using cryptocurrencies.
You can generate an Ethereum address with a crypto wallet, which people can use to move ether from their wallet to yours. The ether is transferred from one address to another but never leaves the blockchain.
The public key generated by the wallet generates the Ethereum address. A private key is generated by the wallet, which you should never reveal to anyone.
Without your private key, you will not be able to have access to your ether and sign new transactions. Your ether can be accessed from any smartphone, computer, or wallet as long as you have your private key.
This is why you should never give your private key to anybody else. The most important element of a cryptocurrency wallet is the private key.
To generate numerous private keys, most crypto wallets now use a seed phrase. Your seed phrase provides you access to all of your wallet's keys and addresses.
If you're intending to acquire a small amount of ether, you'll want to get a software wallet that you can install on your smartphone or computer.
 The following are some examples of beginner-friendly software wallets that allow you control over your cryptocurrencies:
     

Electrum Wallet

     

Exodus Movement

     

Coinbase

     

Ledger

     

Bitcoin Core

     

KeepKey, LLC

     

Coinomi
If you want to acquire a substantial amount of ether, on the other hand, you should get a hardware wallet. A hardware wallet has the advantage of being more secure and convenient to use.
When purchasing cryptocurrency in big quantities, security is a critical consideration. The following are some examples of secure and convenient hardware wallets:
Ledger Nano S

Trezor Model One- Crypto Hardware Wallet

SafePal S1
Step #2: Locate your Ethereum address
The next step is to find your Ethereum address after you've set up your wallet. This is a long string of letters and digits that usually begins with "0x."
After purchasing ether on an exchange, you can send it to your wallet using your Ethereum address. What is an exchange, exactly? That will be revealed in the next subheading.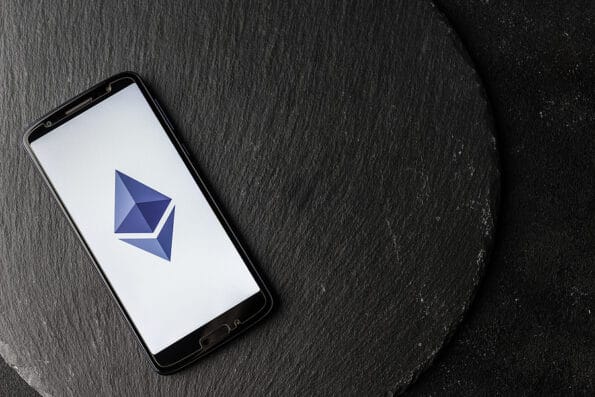 Step #3: Find an exchange
An exchange is a platform where you may purchase cryptocurrencies. You may acquire ether from two types of exchanges: brokers and trading platforms.
If you're new to ether, you should buy it from a broker because they sell cryptocurrencies directly via a quick and simple process, albeit at a higher cost.
The trading platform, on the other hand, is best suited for experienced traders. The trading platform allows you to communicate with sellers anonymously and offers you additional trading alternatives at a lesser cost.
Conclusion – Safely Buy And Store Ethereum
Many individuals believe that cryptocurrency is the currency of the future. Sure, it's the most significant change in money since the advent of paper.
Digital currency is doing for money what the internet did for information. It is transforming transactions and obviating the need for banks. This is why so many people are putting their money into it.
So, if you're interested in learning how to invest in Ethereum and other cryptocurrencies, we're confident you'll be able to do so after reading this article.
Image Source: BigStockPhoto.com (Licensed)
Related Categories:
Cryptocurrency
,
Reviews