If you're familiar with altcoins like Vechain you'd know that one common thing is that Vechain price drops frequently. For example, between November 9th and 22nd, Vechain's price dropped by nearly 32%.  Despite this statistic, Vechain is still considered a good altcoin option to buy. If you're like many investors wondering what the fuss is all about with Vechain, then you've come to the right place. Below, we've discussed five reasons why Vechain is such a great altcoin to buy.
Vechain is built for businesses
Like most cryptocurrencies, Vechain was created to overcome a particular downfall of most cryptocurrencies, that's what makes it unique. The main aim of Vechain is to build a trust-free business ecosystem that allows a transparent flow of information, faster value transfer, and efficient collaboration. While this may sound generic, they are the building block for any business that wants to succeed.
Hence, we can say that one main reason to buy Vechain is that it offers the perfect solution for businesses. For example, companies that make use of the Vechain's Blockchain, as well as its unique ID tied in VechainThor, can track goods and services embedded in the ID or QR. Additionally, Vechain is low-cost and quite easy to use.
The limited supply of Vechain
Another reason why regardless of the frequent Vechain price drops you should still buy it is because of its limited supply. If you understand the simple law of demand and supply, you'd understand that Vechain is such a great investment. This is because when supply is limited, such that it can't satisfy the demand there is bound to be an increase in the price of the available supply.
Vechain can have a total maximum supply of 86.712 billion VET tokens. Currently, there are about 64.3156 billion VET tokens in circulation. This means that there are only about 25.8% Vechain remaining to be validated. Hence, the price is yet to skyrocket. So, if you purchased enough of it now that Vechain price is relatively low, in the nearest future when all Vechain is in circulation, you can make a lot of cash.
Vechain network works with IoT and DLT technologies
The IoT or Internet of Things and DLT or Distributed Ledger Technology are fast-evolving technologies with innovation. So, what do these two decentralized databases have to do with Vechain? The merging of IoT and DLT makes Vechain quite more useful than you may have thought. This merger serves more like a catalyst, opening a world of opportunities for companies to streamline their operations and become more productive with the Vechain network.
Additionally, because of this merger, there is a ton of potential for Vechain transactions integrated within the IoT. The merger also makes it possible to easily embrace DLT to enable tamper-proof and chargeable readings of smart sensor data. In summary, the impact of this merger is that it will likely make Vechain more expensive. While it is still in its infancy, you can expect a huge impact of it on Vechain price sooner than later.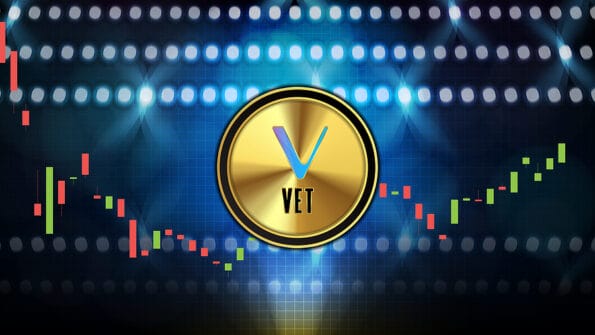 Vechain platform enable the flourishing of the NFT ecosystem
NFT or Non-Fungible Tokens are no doubt what's in vogue in the cryptocurrency space. They are used to digitally represent anything from a piece of art to a music file and so on. The NFT ecosystem is rising in popularity, and this is because the Vechain platform is one of the major contributors to the flourishing NFT ecosystem.
Because of the innovation of the VechainThor, anyone can migrate and build their own NFT project. In other words, we can say Vechain is a pioneer connecting the real world to NFT. Vechain can achieve this by combining both the CeFi (centralized finance) and DeFi (decentralized finance) sectors. With this strategy, Vechain can develop a balanced platform with high-speed value transfers.
Vechain economics is dynamic
Lastly, regardless of the frequent Vechain price fluctuation, its economics is quite dynamic making it such a great token to buy in the long run. Additionally, Vechain follows a proof-of-authority (PoA) model. What this means is that such a consensus mechanism increases the number of transactions per second and the scalability of the network.
Furthermore, Vechain's real-world utility makes it such a valuable token to buy. Hence you can use the Vechain token to trade on exchange as well as use it for staking and the generation of VTHO tokens. VTHO (VechainThor Energy) can also be used to enhance smart contracts thus increasing their usability.
Image Source: BigStockPhoto.com (Licensed)
Related Categories:
Cryptocurrency
,
Reviews