There is a common misconception among many people that Bitcoins are the only cryptocurrencies. Of course, the BitcoinEra website  exchange platforms  is the most popular one in the market, but these are certainly not the only cryptos available. Ether or Ethereum is the second most popular cryptocurrency and it is also the following name in terms of market capitalization or CAP.
Naturally, it is very obvious for maximum traders to compare bitcoins and Ethereum before investing.
Fundamental difference
Although both are cryptocurrencies, certain fundamental differences exist between BTC and ETH.
BTC had its design to establish the concept of decentralized finance while ETH had its design to further enable the contracts and apps.
In terms of design, the scope of ETH is always higher than BTC as ETH allows payments using the internal ETH cryptocurrency.
Both the systems are based on blockchain technology that aids in validation and records of e-transactions. But there are some upcoming changes expected in Ethereum to change the style of work for improving speed, accessibility, and sustainability.
Consensus mechanism
Basically, a consensus mechanism is a form of computer algorithm contributing to the viability of blockchain technology. Think this way; when you send a note, it will no longer belong to you so that you cannot spend it again.
The same should apply to cryptocurrencies too. When you sell the crypto, your copy of the computer code will not remain anymore and the new version will be present with the current buyer. And all of this will be on record on the distributed ledger.
BTC and ETH follow different consensus mechanisms
Bitcoins follow the proof of work concept while Ethereum adapts to the proof of stake mechanism.
Proof of work mechanism will involve participants solving complex computations to become the user who will validate the bunch of transactions and add them to the existing blockchain. You will earn some crypto in the process.
Proof of stake is about asking the participants to stake the owned money to get chances for validating transactions and adding the blocks to the existing blockchain instead of solving complex computations.
As the latter does not involve the use of a very powerful computer setup, the mechanism that ETH follows is more environmentally- friendly.
Varying concepts of decentralization
The development of Bitcoins happened to facilitate decentralized payments. But Ethereum aimed to facilitate decentralized software like smart contracts and even distributed apps.
The smart contract is essentially a digital agreement between two parties that undergoes execution only when the conditions are fulfilled.
dApp is a decentralized application that will rely on some intermediary for the execution.
So, Bitcoins are larger, but Ethereum is certainly faster. As these two are planned to execute different objectives, there is no direct competition between the two.
Co-relationship in pricing
Prices are volatile in the crypto market, the prices will go sky high on someday and will dip unexpectedly within a month or less. Such is the scenario of the market and it is all the same for both BTC and ETH. Despite considerable differences in the value of the two cryptos, there is always a strong co-relationship between the two.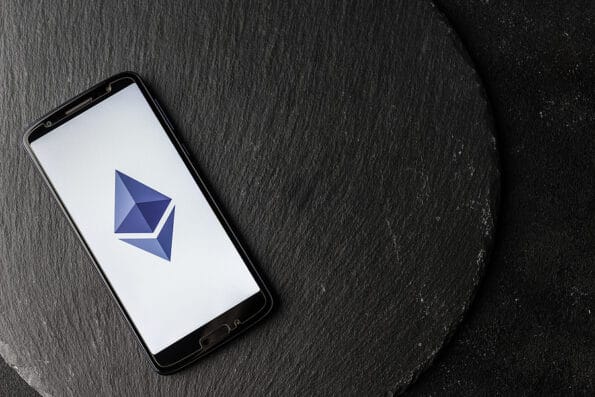 Time and code
One of the most common things that you should consider while taking out the details of BTC and ETH is that both of the digital currencies work on distributed ledgers and cryptographic algorithms. However, the Ethereum network will contain executable codes while the data affixed to Bitcoin networks will only keep the notes.
It takes a few seconds to confirm the transaction including ETH on the bitcoineraapp.de, while Bitcoin transactions may need minutes for completion.
Bitcoin runs on the SHA-256 algorithm, while Ethereum runs on the Ethash algo.
As you can see from the above article, Bitcoin and Ethereum share a lot of differences indeed.
Logical comparisons
The first and the foremost difference which you might get to spot in the comparative analysis of BTC and ETH is in their names. You might go crazy for the digital gold which is popularly known as Bitcoins, while others might go gaga over the digital silver, which happens to be Ethereum. Bitcoins are the first cryptocurrencies with the biggest market cap exceeding $1 trillion with a limited supply of 21 million only. So it will ideally retain its value.
Ethereum is the second largest in terms of market cap and has a wide variety of applications.
Image Source: BigStockPhoto.com (Licensed)
Disclaimer 
Cryptocurrency products are unregulated and can be highly risky. There may be no regulatory recourse for any loss from such transactions.
The information on this website is provided for educational, informational, and entertainment purposes only, without any express or implied warranty of any kind, including warranties of accuracy, completeness, or fitness for any particular purpose.
The information contained in or provided from or through this website and related social media posts is not intended to be and does not constitute financial advice, investment advice, trading advice, or any other advice.
The information on this website and provided from or through this website is general in nature and is not specific to you the user or anyone else. You should not make any decision, financial, investment, trading, or otherwise, based on any of the information presented on this website without undertaking independent due diligence and consultation with a professional broker or financial advisory.
You understand that you are using any and all Information available on or through this website at your own risk.
The trading of Bitcoins, alternative cryptocurrencies has potential rewards, and it also has potential risks involved. Trading may not be suitable for all people. Anyone wishing to invest should seek his or her own independent financial or professional advice.
Site Disclaimer 
The Content in this post and on this site is for informational and entertainment purposes only. You should not construe any such information or other material as legal, tax, investment, financial, or other advice. Nothing contained on our Site constitutes a solicitation, recommendation, endorsement, or offer by HII or any third party service provider to buy or sell any securities or other financial instruments.
Nothing in this post or on this site constitutes professional and/or financial advice. You alone assume the sole responsibility of evaluating the merits and risks associated with the use of any information or other content in this post or on this site. 
You recognize that when making investments, an investor may get back less than the amount invested. Information on past performance, where given, is not necessarily a guide to future performance.
Related Categories:
Cryptocurrency
,
Reviews