Is anything going to change if Bitcoin becomes the future currency of the world? Well, if you are aware of its features and excellent workability like this trading platform, high-speed transaction, and security system, you will also be keen to know how it can impact the future of the economy.
The creation of digital currency questioned the role of the traditional banking system. Bitcoin was introduced in 2009 when the whole world was going through a global financial crisis as a result of unethical activities of lending institutions in the US and lost people's trust in them.
So, it clearly showed Nakamoto, the creator of Bitcoin's motto, was to address the role of traditional banks and the trust of people they need to run. Since then, Bitcoin has performed so well that the whole world is waiting to see what happens in its future and what changes to the world it can bring.
Statistical position of Bitcoin:
Bitcoin is currently the most highly valued cryptocurrency. Its market capitalization is $581 billion,which is almost 50% of the total cryptocurrency market. Being a new currency,Bitcoin's price is highly volatile. Initially, Bitcoin had no such value, but from the beginning of 2017, its value started increasing.
In November 2021, Bitcoin's value was at its highest peak point,which was around $68,000. It was an all-time high value for Bitcoin. In 2020 Bitcoin again dropped to about $28,000. But, from the end of May 2022, growth has been noticed, and currently,Bitcoin's price is near $32,000 as of 9 June 2022.
Experts'future prediction:
In experts' opinion, the volatility of Bitcoin is natural as it is a new asset. But, they are hopeful about its future. Most of them stated that Bitcoincould reach $53,000 at the beginning of 2023. They also said that it would grow further to $65,000 at the end of that year. In 2024 Bitcoin can potentially grow to $100,400, and in 2025 it can reach $123,000.
The higher value of Bitcoin has attracted investors. And so it is also referred as digital gold. They are claiming Bitcoin to be the new backing asset for economic inflation and stock market crash. They are suggesting more and more investment in Bitcoin through reliable trading exchange platforms. It gives you an opportunity to register yourself and explore the avenues of profitability with Bitcoin investment.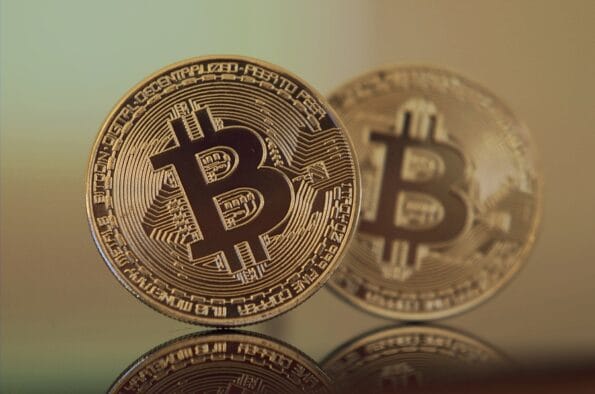 Some experts are also predicting that Bitcoin has all the features and functions that an actual legal currency should have.
 Analyzing features and factsto guess Bitcoin's future:
The supply and demand ratio:Bitcoin's demand is increasing as the supply is limited. The protocol of Bitcoin fixed the maximum supply of Bitcoin to 21 million, among which nearly 19 million are already in circulation. So, the limited supply is causing Bitcoin's price growth.
Acceptance by big companies: Another fact that is increasing Bitcoin's value is its acceptance by big and reliable companies as payments from their customers. World-famous companies like MicroStrategy, Starbucks, PayPal, Visa, Overstock.com, AT & T, Expedia, Home Depot, Mastercard,  and many more are welcoming Bitcoins as payments.
Banks acceptance: Some reliable banks and financial institutions are also started Bitcoin services for their prime customers. This fact indicates that Bitcoin can potentially regulate the monetary system in the future.
Trust of people:Bitcoin has owned people's trust,which was needed the most for it to become famous. Bitcoin's decentralized feature, anonymity, and safety let people control their own money and transfer funds without revealing their actual identity and, of course, with security.
Time-consuming: Time-taking transactions were one of the main problems with the traditional banking system. But,Bitcoins transactions are so smooth and fast. Eve, international transactions take only less than 10 minutes.
Economic:The conventional monetary exchange platform charges fees.Bitcoin transactions,on the other hand, are very economical. Cross-border transactional charges are almost negligible.
Conclusion:
So, it is clearly understood that Bitcoin has all the features that a nation's legal currency must have. Over that, Bitcoin is a highly valuable asset. Every day new investors are entering the investment field to invest in Bitcoin. All these facts are influencing Bitcoin's price even more. So, as the experts think, Bitcoin surely has a great future in the world's economy.
Image Source: BigStockPhoto.com (Licensed)
Related Categories:
Cryptocurrency
,
Reviews