Wondering why life insurance is so important today? Well, no matter how much you earn or how healthy you think you are, you can never know what the future holds.
Life can be quite unpredictable. And whilst you cannot predict the future, you can plan for it. Taking out life insurance ensures your family and loved ones are protected financially should you depart soon.
The benefits of life insurance extend beyond the lump sum it pays out to your family if you pass away (or get diagnosed with a terminal illness) before the policy expires.
Depending on the type of policy and amount of coverage, life insurance can offer many other advantages. Below are seven underrated benefits of life insurance for families.
Life insurance offers much-needed peace of mind
Things can get complicated for your dependents if you pass away prematurely. Your spouse might not be able to cater for your children's college education, let alone minor things like school uniforms, books, grocery shopping, and more.
On top of that, if you're gone before servicing any loans or debts, the lenders may require those you leave behind to repay them. Life insurance gives you peace of mind knowing that your family won't bear any financial burden when you're gone.
Policies such as life insurance for dads pay out as much as 7-10 times your annual income, which is probably enough to cover the cost of your children's college education. Thus, your surviving spouse won't need to take out student loans to cover your children's fees.
Life insurance can cover your funeral expenses
Burial expenses can be a substantial financial burden for your family. However, your loved ones don't have to dip into their pockets or use credit to pay for your burial expenses.
Life insurance policy could help to pay off your funeral expenses. Some insurance companies offer final expense policies that help with planning for a funeral.
There is no fixed length to a final expense cover. The policy exists throughout your life and pays out when you pass away. But that's not to mean that you'll pay a fixed sum of money for life.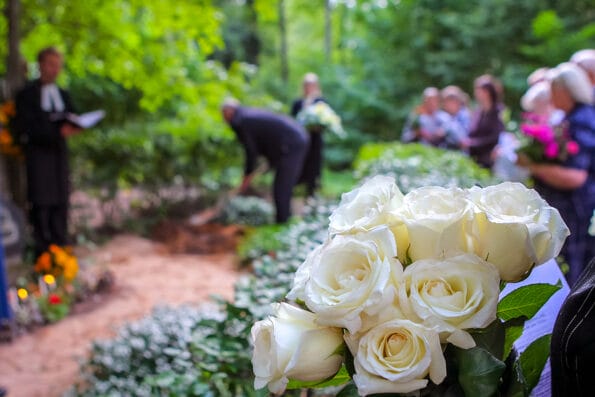 Life insurance is cheaper when you're young
Some tacky TV advertising gimmicks make life insurance sound like a very expensive investment. The reality is that there are life plans for all budgets.
Moreover, you stand a chance to lock in low premium rates if you take out a policy while you're still young. Insurers consider age when reviewing life insurance applications.
In most cases, insurers perceive younger people as having good health. As such, a younger person will pay lower premiums than someone older for the same plan.
Life insurance payouts to your family aren't taxed
In the unfortunate event of the policyholder's demise, the insurer pays out a lump sum death benefit to the policy nominee. Your beneficiaries receive the entire sum assured amount provided the premiums are paid in full.
Life insurance payouts are usually tax-free as they're not considered as income for tax purposes. The policy nominee does not have to report the money when filing tax returns.
Additionally, your beneficiaries are free to use the sum received as they deem fit. They can use the money to pay routine bills, repay loans or debts, and pay for children's college fees, among other expenses.
Life insurance secures your family business
Life insurance does much more than taking care of yourself and your family. Some life insurance policies can take care of your family business too.
Some insurers give an option in which if you take out a policy and own a business, then your business partner can buy a share of your business after you pass away.
In this case, your business partner enters a buy-sell agreement with the life insurance company and the payout goes to your appointed nominees. Note that the deceased partner's nominees do not get a stake in the company.
Life insurance helps families achieve long-term goals
Life insurance keeps you invested for the long term. As a result, it can help your family achieve long-term goals such as paying for a home.
If you pass away before completing your mortgage repayment, someone you love would be responsible for paying the remainder of the debt.
Life insurance enables those you leave behind to pay mortgage debts without straining the family's finances. The advantage is that your family achieves long-term goals you planned before departing.
Life insurance can cover a terminal illness
Many insurers offer additional benefits known as riders. These options allow you to enhance or adjust your life insurance coverage.
Riders provide coverage beyond the scope of the main life insurance policy. Under some policies, riders may come into play if a policyholder is diagnosed with a terminal illness.
The insurer pays out a death benefit to help you pay for your care and other expenses while you're still alive. The payout may vary depending on the specific policy.
Final thoughts
Life insurance is a crucial risk minimisation and protection tool that everyone should secure without a second thought. No matter your income level, a life insurance policy ensures your family can continue living a comfortable life in your absence.
Sign yourself up for life insurance today and expect to get the most out of it.
Image Source: BigStockPhoto.com (Licensed)
Related Categories:
Money
,
Reviews