Your daughter's special day is one of frenetic preparation for months ahead of the event and, as with the day itself your role is to support but not take over. This should be reflected in the choice of dress you make for the day – though you have an important role and should look your best, you shouldn't upstage her!
Let's take a look at some ideas of how to make your choice for the ultimate mother of the bride outfit.
Let the Bride be the Guide
Your little princess will always be your little girl, but this is her big day. Though you've brought her up probably having the final word as she made her decisions through childhood, this time it is her turn to make the final decision!
She will have chosen the venue, style and any overall color choices, and she will be the star of the show. When it comes to shop mother of the bride dresses, let her help you!
Formal or Informal?
Again, the bride will have a good idea as to what this is likely to be. She may have dreamed for a formal, church setting with all the trappings of a formal occasion, for which you will choose one thing, or a beach/Las Vegas free-for-all where you can shine in another way!
The old idea that you have to be 'matronly' is one of the few complete no-nos these days. You can be free to express yourself, but remember you will be in many photos taken and need to both shine yet not stick out!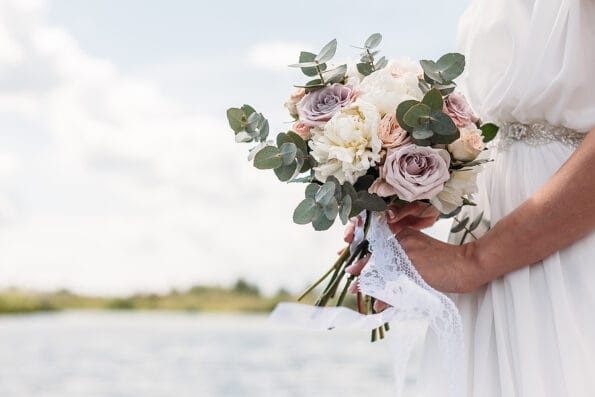 Summer/Winter
The season will influence your color choices and style too. You need to be comfortable in your sartorial choice – not too warm in summer or too cold in winter for example, but there are colors and styles associated with seasons too. Remembering these you can be on point for the special day.
Mother of the Groom too!
Though her role is somewhat less stand-out than that of your own, you should consult and co-ordinate with the mother of the groom too ahead of the day. Bringing her in during the preparations, talking together with her future daughter in law, will also be part of the bonding that can be important as your families unite. You may have differences and these can be reflected in your choices of dresses for the day too, and similarities can be fun too. Unless of course your daughter wants it, a no-no is wearing something too similar!
Prepare Well Ahead
As the bride will be doing, you really need to make your early selections as to the mother of the bride dress at least three months before the big day. Perhaps browsing at a bridal website like AW Bridal will help you make the perfect selection for the day. Of course, with timings like three months ahead you can get fittings exactly right and this in turn will help with those memorable pictures on the day.
With these five tips in mind, we hope you can better make the selection to help your little princess become the bride of her dreams on the day. We wish you well in your shopping!
Image Source: BigStockPhoto.com (Licensed)
Related Categories:
Reviews
,
Weddings