Most brides follow professional wedding planning advice by kicking off their wedding planning with the big things, like ordering a bride box subscription and creating a vision board for the gown and accessories, 12 months before the big day. Smart brides will make a list of things to remember on your wedding day that often get missed during the planning process. Read on to find 10 critical
Surprise Your Better Half
If you're like most couples, you've gotten on each other's nerves during the planning process. Cold feet is a pretty standard experience for most brides and grooms. Take our wedding planning advice and put this negativity behind you by surprising your soon-to-be spouse with a special gift. Something simple like a or even a hand-written love letter is a surefire way to start the day off right.
Entertain
Your guests are attending your ceremony and reception to help you celebrate your union. They are happy to witness, eat, and maybe dance a little. But, for a truly remarkable event activity and entertainment is in order. Hire a performer, rent some oversized games, or plan a challenge. Kids are also important to consider when it comes to things to remember when planning a wedding. It's wise to set up a craft corner or some other fun activity to keep them busy and smiling.
Get Up On The Right Side Of The Bed
The most frequent things people forget when planning a wedding are themselves. If you plan well you won't be leaving things to the last minute. This gives you the opportunity to go to bed early and wake up to a leisurely breakfast. You're going to need all the energy you can muster to get through the day without losing your cool.
Squad Goals
Your mother and bridesmaids have been with you for years and they've really stepped up by helping you plan and pull off your wedding, and certainly some of the more important wedding details to remember. Put down that to-do list and commit to some quality time with the girls. Reserve a private room for brunch, pop a bottle, or dish out some gifts to make it clear that you appreciate their love and support.
Dad Respect
He's treated you like royalty since the second you were born. He sheltered you, protected you, and showed you what qualities to look for in a man. For the first time, he won't be the main man in your life. This is a difficult day for any dad. Go out of your way to show him that he isn't losing his little girl. Some alone time or special acknowledgement is one of the more precious things to remember for wedding events.
Emergency Kit
Things can go wrong, but that doesn't have to turn your wedding day into a disaster. Pack a sewing kit, tylenol, sunscreen, antihistamines, water, stain remover, and all of the tiny things to remember for wedding emergencies.. Make sure to consider the season and the venue. It's a good idea to scout the location in advance so you can identify any potential threat. Preparing for and seamlessly dealing with issues is one of the easier ways to create weddings to remember.
Bring Backup
Some things you just can't fix. Bring an extra pair of shoes just in case you break a heel or a pair of flats to change into once the music drops. Ask your makeup artist for specific details so that you can pack perfect matches for touch ups. Also, make sure to enlist some help so that you don't have to tend to everything by yourself.
Practice Makes Perfect
All eyes will be on you when it's time for the vows and reception speech. The best results happen when things are natural and sincere. Stand in front of a mirror and practice delivering your speech out loud. Better yet, ask the maid of honor or your mother to sit and listen. She'll be able to offer pointers about slowing down, speeding up, or using different words.
Give Thanks
Your guests have spent time and money to attend your wedding. They hired babysitters, travelled, and have donated their emotional energy. Make the effort to stand in front of the crowd and thank them for all they have done for you. It's recommended that you do this at the beginning of the reception so that the night kicks off on the best note.
Relax
You've planned for a year. You've accounted for every detail and contingency. You've enlisted the help of your friends and family. There's a chance that things can still turn out less than perfect, but you can't control that. Nor should you worry about it. Pig out on food. Hit the dance floor. Soak in the good times. This is your big day and you've earned the right to enjoy yourself.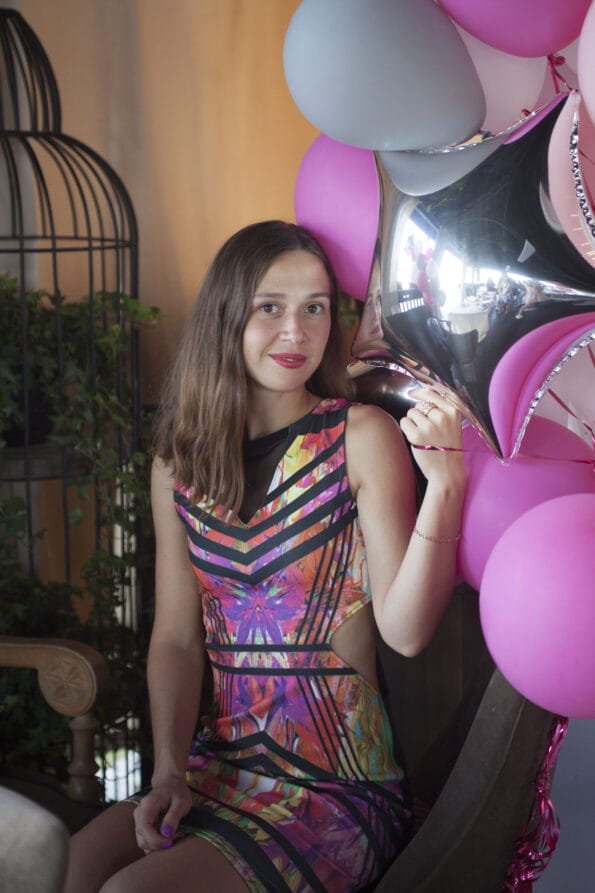 Anastasia Beluschenko, with a specialty in wedding dresses, joined Wedding Forward over five years ago. She knows everything about wedding dresses from styles to trends, fit, and designers. Her great sense of style makes it easy for her to expertly predict the newest and hottest wedding dress trends. For leisure, she loves court tennis and stretching.
Image Source: Anastasia Beluschenko
Image Source: BigStockPhoto.com
Related Categories:
Weddings
,
Reviews