Hiring a cleaning service for your home can make a big difference to the quality of life and stress levels, as it relieves daily chores from your schedule and allows you to enjoy a clean and tidy home at the same time. However, there are many other benefits from having a cleaning service including health improvements for yourself and your family. 
Regular professional domestic cleaning with appropriate equipment can help eliminate particles that cause allergy flare ups including dust mite elimination, eradication of mould and mildew and all while providing a clean and shiny home. If you or your family members suffer from these types of conditions, regular domestic cleaning is a necessity. 
Keep Allergies at Bay
Dust allergies can pose a serious problem to those with skin sensitivities, breathing issues including Asthma with some people developing full-blown allergies to dust, regularly suffering from itchy eyes and a runny nose similar to hay fever. Use of efficient vacuum cleaners to deep clean carpets and floors as often as possible, regular dusting, and using other dust eliminating techniques will help reduce all of these symptoms by reducing airborne. The best part is, you don't need to be home when cleaning is taking place, so there is no danger of allergy flare up during the process.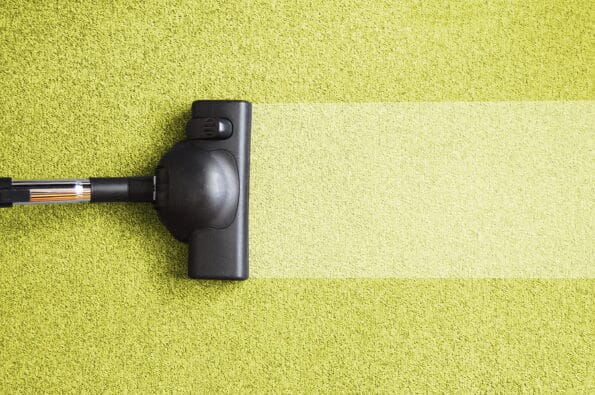 Get a Deeper Clean More Regularly 
A professional domestic cleaning service will deep clean spaces throughout your home to eliminate harmful bacteria or virus particles that lurk in these damp and high-use environments. By using specialised supplies and tools to disinfect and sanitise, potential contaminants can be removed for a safer and cleaner space.
Keep Bathrooms and Kitchens Hygienic
When considering how to clean your bathroom or kitchen, a cleaning service will focus on eliminating bacteria, fungi, mould, and other gastrointestinal viruses so you can rest assured that the spaces are healthy. The correct techniques and disinfectants will remove any organisms living surfaces, floors, and all those other hard-to-reach places that you seldom have time to get to.  
Reduce Fatigue and Stress
Best of all, a domestic cleaning service lets you reclaim your time and focus on your daily routine and demands. Balancing work and home life can be overwhelming, particularly with a busy schedule hitting from every direction. Working all day then coming home to clean and care for your family can cause overextending, fatigue and stress which all impact long-term health. Getting help to keep on top of the house cleaning and requirements really can make all the difference, meaning you can relax when you are home. 
Work With Cleaning Express
We know with everything involved in running a household and life, cleaning can fall by the wayside. Call us to discover how we can support you and your family with our Cleaning Express Cleaning Services. We have helped ease the load for so many clients by providing expert domestic cleaning solutions. Our team will help you create more you-time, while you enjoy your lovely clean home. Reach out to discover how we can help. 
Image Source: BigStockPhoto.com (Licensed)
Related Categories:
Home
,
Health
,
Reviews