If there's one thing we love to do in the UK, it's home improvements. There's something supremely satisfying in getting jobs and repairs done around your home, cutting out potentially expensive tradespeople and putting your own stamp on your home.
Part of DIY's popularity came from the pandemic when, according to Mintel's UK DIY Retailing Market Report 2021, 74% of consumers took it up as a pastime, with 60% growing their confidence in the process. If you're one of these people, then why not go the extra mile and invest in your very own workshop? Here's how.
Find a workshop
Whether it's a garage, shed or outhouse, you need to pick a strong and safe place where you can store your projects, tools, and components away from the elements and intruders. Just make sure that you assign a space purely to your hobby – there's nothing worse than sharing your DIY space with clutter or other household tasks! If there's not much space available at home,
Tools and equipment
Next, you need to outfit your DIY workshop with multi-use tools like hammers, screwdrivers, and wrenches, as well as any other specialist tools for technical DIY like electronics, automotive repair and carpentry.
Don't think you need to rely on big hardware shops for all your purchases either – according to Statista, 39% of DIY customers preferred to buy their tools online, rising to 67% when it came to small consumables like adhesives, nails, and screws.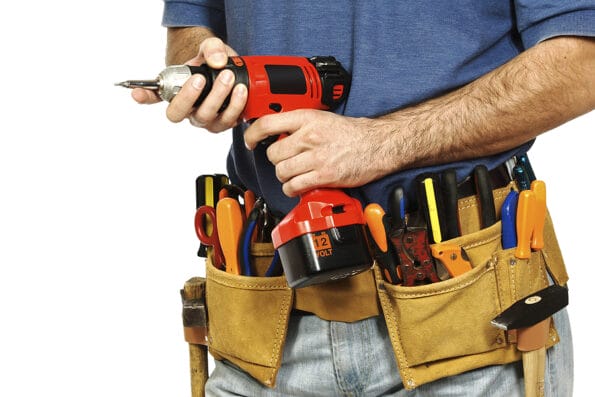 Storage and workbenches
It's important to get yourself set up with a workbench area that makes DIY easy and enjoyable.
That means you should invest in a tough workbench that comes with helpful features like a vice. Adequate lighting is also important to help you complete more intricate tasks, work into the evening, or during winter. And storage racking, such as these examples, is similarly crucial so you can organise and secure all your parts, tools and equipment.
Power supply
Having power on tap is important if you want to be able to run tools, equipment and quality-of-life extra like a radio, speaker, kettle, or mini-fridge.
How you do this depends on the setup of your DIY space, but typically it involves running a power line from your home, or if your workshop is rather remote, investing in a generator.
Security
With so many expensive tools and equipment comes the risk of theft. To protect your investments, make sure you also purchase a strong padlock, alarm system, and security cameras to both deter and catch criminals in the act.
Do you love DIY? Tell us what's in your workshop, and how you'd improve it, in the comments section below.
Image Source: BigStockPhoto.com (Licensed)
Related Categories:
DIY
,
Reviews