Arizona has a reputation for being one of the hottest places in the United States, and rightfully so. There are consistent temperatures above 100 degrees in many parts of the state that come with dry, desert landscapes that bake in the blistering sun. But that's not all. 
You likely have the picture of a tumbleweed drifting by as heat waves move in the distance and a scorpion crawls along the road. While this is an accurate depiction in some areas, this isn't the only option to keep in mind when searching for vacation home rental agencies to visit in the state. You have options.
While that picture would be accurate in many iconic parts of Arizona, other areas would have you question everything you know about the state. Did you know parts of Arizona are famous for snow and skiing? Others provide moderate temperatures year-round. 
In this blog, we're going to examine four very different cities in the state and break down how their respective climates vary greatly from one another. In the end, you may be surprised to learn how biodiverse Arizona actually is. According to the Arizona Sustainability Alliance, a state-wide elevation difference of 12,563 feet provides Arizona with remarkably high ecological diversity— no one part of the state is the exact same as another. 
Keep reading to see how diverse Arizona really is. You may be surprised to learn it provides more than meets the eye from the outside.

How Many Big Cities Are In Arizona?
According to the World Population Review, there are several cities that are considered big in the state of Arizona. Phoenix is the only city with over a million people, with over 1.6 million. 
There are two cities with over half a million people:
Tucson – 547,131 

Mesa – 517,302
Then there are several cities with over 100,000 people: 
Chandler – 283,959

Gilbert – 279,810

Glendale – 252,645

Scottsdale – 246,157

Peoria – 198,369

Tempe – 184,361

Surprise – 148,274

San Tan Valley – 103,608

Goodyear – 101,298
While many of these cities, such as Scottsdale and Tempe, can thank their proximity to Phoenix for their population, others like Tucson are bustling metropolises on their own. Let's take a look at how some of the major cities vary by climate. 
Phoenix 
The capital city of Arizona lends itself to the hot reputation the state has. During the blistering summers, temperatures average above 100 degrees during the day, and lows can be as high as 85 degrees. It's a dry heat, they say, so that makes it better apparently. But 110 degrees is still 110 degrees. 
The best times to visit Phoenix are from November to April, when temperatures hover around the upper 60s to the low 80s. At night, you may see locals in winter gear, even if the temperatures are in the 50s still. There is little precipitation in Phoenix as a whole, though it does have monsoon seasons between July and September, although the city only averages roughly 8 inches of rainfall per year. 
Overall, it's a dry, hot city with an unrelenting sun. But that can be appealing if desert life is for you. 
Sedona 
If you're looking for more moderate temperatures in a stunning location, consider the beautiful red rocks of Sedona. Though it's located just 100 miles north of Phoenix, it remains, on average, 10 degrees cooler than the state's capital during the day, and up to 25 degrees cooler at night. 
Spring and fall are the best times to visit Sedona as the mid-70s provide ideal hiking and exploring weather conditions. Cool nights allow for fire-pit-lit evenings with hot chocolate or hot toddies. It can still get hot in the summer, but if you don't want to be scorching your entire vacation, Sedona is a prime place to introduce yourself to the state. 
This dreamy, desert oasis is the perfect escape from the blistering heat in the city, but it isn't cold. Drive through Sedona to take in its dreamy views and otherworldly colors while staying in a place stress free with vacation home management. 
Flagstaff 
Located in the middle of the state, just 144 miles north of Phoenix, Flagstaff is wildly different from the capital city. Flagstaff is famous for its skiing and four seasons and is known for its average cooler temperatures compared to an area like Phoenix. 
Snow generally arrives in November and can stay on the peaks of the mountains until mid-summer. Winter months are very brisk, with temperatures averaging between 38 and 40 degrees. This winter weather is not to be taken lightly, so Flagstaff might not be the go-to destination to escape the winter of your own hometown. 
But if you're looking for some real mountain living that includes some wintery fun, Flagstaff has everything you need. 
Tucson
In the southern portion of the state, near Mexico, Tucson provides sweltering summers and dry, cool winters. Tucson is great for mountain biking, hiking, camping, climbing, and other outdoor activities. Also, the stars will blow you away in the cool desert night. With nearly 10 seasons of dryness, there isn't much precipitation here either.

With countless attractions throughout the Sonoran Desert, such as Colossal Cave Mountain Park or Kartchner Caverns State Park, Seven Falls at Sabino Canyon or Saguaro National Parks East & West, you'll be enchanted by the magic of the American Southwest. In fact, the Sonoran Desert Tucson was once the capital of Arizona in the 1800s, but now is a good mix of urban and rural living. 
In fact, with nearly 3,500 species of plants, 500 species of birds, and 1,000 species of bees, the Sonoran is the most biodiverse desert on Earth.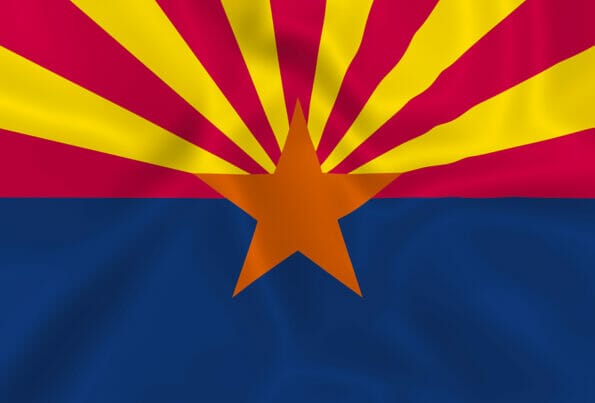 Conclusion
In short, Arizona has nearly everything you could want in the state, minus some oceanfront property. Also, it's strategically located so you can visit several other western states for anything else you desire. 
If you want super hot summers and mild winters, Phoenix is the place for you. If you're an avid fan of the mountains, skiing, snow, and winter weather, consider Flagstaff. Tucson is a more low-key city with temperatures similar to that of Phoenix and is close to Mexico. Sedona is a beautiful oasis in the mountains that comes with Martian-like red rocks and spectacular views, with average moderate temperatures compared to Phoenix.
The desert systems and national parks throughout Arizona provide the state with an infinite amount of plant life, animals, and weather patterns that make the state anything but a monolith, climate-wise. 
Image Source: BigStockPhoto.com (Licensed)
Related Categories:
Home
,
Reviews