Drug recovery and rehabilitation doesn't come cheap. For this reason, we've put together a guide that will help you understand the financial implications. We will discuss your options, how it may work with insurance, and the other costs that may incur.
If you have questions regarding how you can get the help you need, New Waters Recovery can help. You can visit their website by going to this link: https://newwatersrecovery.com/north-carolina-drug-rehab/.
Let's discuss the financial implications further and what you need to know about them.
Can your insurance cover the costs of recovery and rehab?
Yes, insurance can provide good coverage for drug rehab and detox. It can also cover mental health conditions if they are co-occurring. This may also vary from the type of health insurance plan you have.
The plan will have a determined amount that will cover a certain percentage of the treatment costs. Since it won't cover it all, you will need to consider other financial options to go along with it. Most of the time, this can include out of pocket payments.
For example, your insurance plan may cover up to 60 percent of the costs. This means you will need to handle the remaining 40 percent on your own. This can be done by money you can save up on your own or by crowdfunding (i.e – GoFundMe).
You may be given a personal loan by friends or family members. The expenses that you pay for won't need to be taken care of in one lump sum. You have that option along with the arrangement of payment plans.
Before you consider drug recovery and rehab, review your current insurance policy. How much will it be able to cover the costs? This will give you a good idea of what the numbers are and how much you will be willing to pay.
What are your other financial options?
Insurance will be one of your most common options for handling the finances. This, of course, coincides with the funds you disburse out of your own pocket. However, these aren't your only two options.
Let's take a look at the following options you may consider:
Medicare
Medicare is available to those that meet specific requirements. This is federally funded health insurance available to persons who are age 65 or older. If they are under 65, they must have a qualifying disability.
You can receive treatment from facilities that are part of the Medicare network. The provider will set up a plan that will coincide with your treatment and rehab options. Keep in mind that not all rehab facilities (including mental health treatment centers) will accept Medicare.
Your provider may be able to answer questions regarding treatment for drug rehab or mental health. This will help you make the best decision possible in terms of your options.
Medicaid
Like Medicare, you will need to meet specific requirements to qualify. This includes those who meet low income requirements. This can cover drug addiction, but it may not cover mental health treatments (thus it should be a good idea to expand it to where it can be covered).
Like Medicare, Medicaid may not be accepted by every treatment facility. Be sure to ask questions to your provider if and when possible.
What are the average costs for treatment?
The cost for treatment will depend on several factors. Inpatient care will be more expensive than outpatient care. The type of treatment you will receive will also determine the cost as well.
Methadone treatment may cost close to $8900 per episode. This is compared to non-methadone treatments, which will have an average cost of $1620. In total, at least $9 billion goes towards drug treatment and rehab every year.
General outpatient treatment can range anywhere from $1500 to $10000. Whereas inpatient treatment can go from $5000 to $20000. Its major factor is the facility that offers the treatment.
This is one of the many reasons why you may need to take your time considering a rehab facility. Affordability may be one of the deciding factors among others. At the end of the day, getting your treatment started should matter more than anything else.
Other costs to be aware of
There are other costs that you need to know about aside from the treatment. For example, some rehab centers may charge an admission fee. On average, it may run anywhere from $3000 to $4000.
If you choose to live in sober housing, you may need to look at the possibility of paying anywhere from $1000 to $2000 per month. Long-term treatment centers will start out at $8000 minimum.
It's important that you consider your options for post-treatment. Sober housing may be ideal if your home environment isn't suitable for your recovery. The good news is that your insurance policy may cover these additional costs.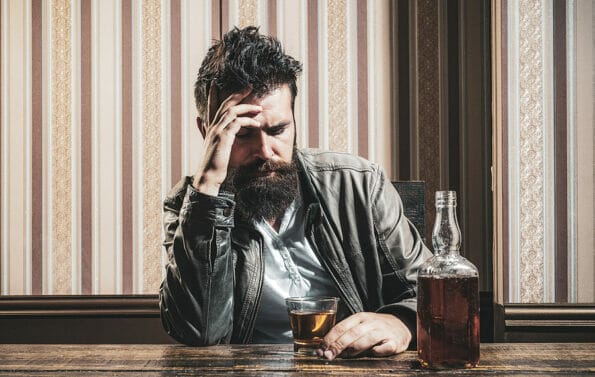 Yes, you may face additional costs regarding your treatment. So it would be important to make preparations for handling the financial aspects. If there is a rehab facility that you're interested in, be sure to ask questions regarding additional costs.
Ask if there are admission fees. Ask what else they are going to charge aside from standard treatment. The more information you get, the better off you'll be.
You may face financial challenges after treatment. But you can do whatever it takes to soften the burden.
Final Thoughts
Financial concerns will arise when you're considering drug recovery and treatment. Even though it doesn't come cheap, it will be worth it in the end. You may need to make payment plans over a lengthy period of time.
But know that the treatment is more important than the financial implications. You'll feel better knowing you can conquer your addiction. You can cover your bases as much as possible with the help of your insurance policy.
Don't forget, there are still other financial options to go along with it. Plan accordingly and consider your payment options before the treatment begins.
Image Source: BigStockPhoto.com (Licensed)
Related Categories:
Health
,
Reviews