If you are looking for something unusual to do for your wedding and nothing really feels right, there is a simple way to set your special day apart. Instead of going for a weird theme that represents you and has never been done before, why not go for an unusual venue?
The wedding venue you choose can set the tone for your wedding providing a unique backdrop as well as unusual activities you and your guests can participate in.
If you are looking for a wedding venue that will be right for your special day, here are some suggestions.
A Graveyard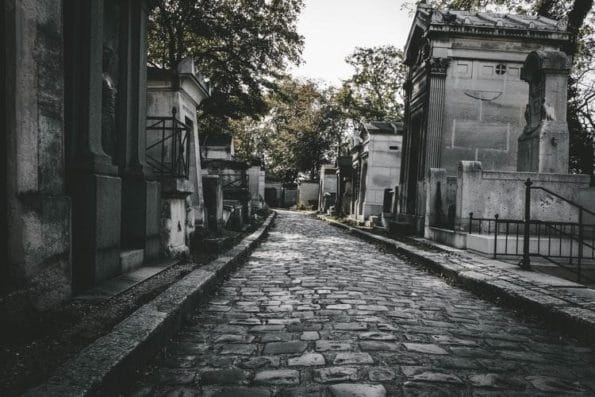 It may seem macabre, but many people think cemeteries are very beautiful and peaceful places. If you love the dead, unleash your inner goth by getting married near your favorite grave site.
A Fast Food Restaurant
If you just can't get enough of fast food, make it your wedding theme.
A fast food restaurant can be the perfect location as there is a food and staff on hand and I'm pretty sure it's a lot more affordable than most other venues.
Couples have been known to wed in Taco Bells, but you can pick the restaurant of your choice to make your special day that much more unique.
High Up
Maybe you love heights, or maybe you have a fear of them you would love to get over. Whatever the case may be, there are many options for having a wedding elevated above ground.
Couples have gotten married in hot air balloons, in nets suspended over canyons, while bungee jumping, in airplanes and more.
If heights are your thing, you can get creative as you want in picking a destination that is right for you. Just make sure your guests are on board (no pun intended)!
Low Down
While these high up places can be a great choice for couples that are adventurous, some prefer to be many feet below ground level.
Underwater weddings are a common theme among newlyweds. Couples have tied the knot while scuba diving for years now.
They take their parties out on a boat which can be romantically decorated complete with food and musical entertainment. Then they dive off to say their I do's.
This is a perfect way to become one with each other while becoming one with nature.
In a Zero Gravity Chamber
The idea of getting married in a spaceship can be intriguing. However, it can also be quite costly and not doable for most couples.
Well never fear because now you can do the next best thing by wedding in an anti-gravity chamber. Imagine tying the knot while floating around weightlessly. It certainly can make for some interesting dance moves!
You can go crazy trying to come up with a unique theme for your wedding, or you can rent out the right venue and let the rest come into place. Just think of your passions and go for a location that can bring it to life. What venue will you choose to make your wedding one to remember?
Image Source: BigStock.com (licensed)
Related Categories:
Reviews
,
Travel
,
Weddings