Kuala Lumpur is a vibrant city with countless Instagrammable spots that attract tourists from all over the world. The town offers various photogenic places, from stunning skyscrapers to colourful street art. If you plan to explore these famous spots, booking your tickets online is a wise choice that can save you time and hassle. Here, we'll look into some of Kuala Lumpur's most Instagrammable places and show you how to book your bus tickets using redBus easily. To make sure there are no language constraints, visit our Malay language page – tiket bas online and book your tickets easily.
Petronas Twin Towers
The Petronas Twin Towers are among the city's most recognisable features. These towers are the tallest twin buildings in the world, and their sleek, modern design makes for a stunning photograph. For the best photo opportunities, head to KLCC Park, where you can capture the towers in all their glory.
Batu Caves
Batu Caves is another famous tourist spot in Kuala Lumpur that offers plenty of Instagrammable moments. The colourful steps leading up to the caves are a popular spot for photos, as is the enormous statue of Lord Murugan at the entrance. You'll find more attractive photo opportunities in the caves, such as the natural skylight that illuminates the caverns.
Chinatown
For a more colourful and vibrant photo experience, head to Chinatown in Kuala Lumpur. The neighbourhood is a bustling hub of activity, with street vendors selling all sorts of goods, from traditional souvenirs to delicious street food. The colourful shophouses and lanterns add to the area's charm and make for excellent photo backdrops.
Central Market
Another excellent spot for photography in Kuala Lumpur is the Central Market. The market is a hub of Malaysian culture and history, with stalls selling everything from traditional clothing to local handicrafts. The building's colourful architecture and intricate detailing make for stunning photos, as do the vibrant murals that adorn the market's walls.
Kuala Lumpur Bird Park
You'll want to visit the Kuala Lumpur Bird Park if you're a nature lover. In this park, there are more than 3,000 birds of 200 species, making it one of the largest bird parks in the world. The park's lush greenery and colourful birds make for stunning photographs, especially if you're lucky to capture a bird in flight.
Sunway Lagoon
Theme Park For a fun and adventurous day out, head to the Sunway Lagoon Theme Park. This park features over 80 attractions, including water slides, roller coasters, and wildlife encounters. So whether you're looking for adrenaline-pumping rides or want to relax in the sun, Sunway Lagoon has something for everyone. And, of course, there are plenty of Instagram-worthy spots to capture those unforgettable memories.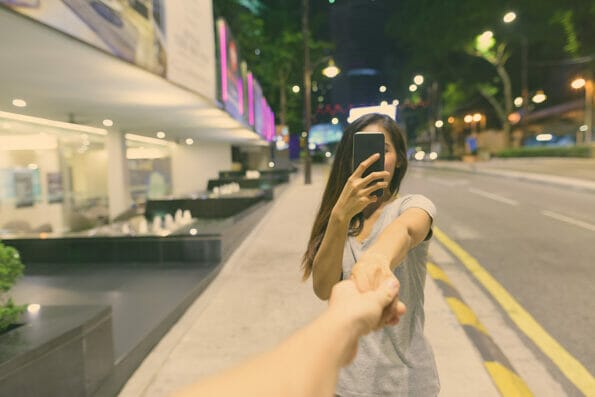 Booking Your Bus Tickets with redBus
To make your Kuala Lumpur adventure even more comfortable and hassle-free, you can book your online tickets with redBus, Malaysia. The online booking platform offers a wide range of bus operators and routes, making finding the perfect bus for your needs easy. The booking process is easy and can be done in just a few minutes. Choose your destination and travel dates, select your preferred bus operator and seat, and make your payment securely online. Check out more details on tiket bas online page.
Once you've booked your bus tickets, you can sit back and relax, knowing that your transportation is handled. redBus also offers a 24/7 customer support team, so if you have any questions or concerns about your booking, you can contact them at any time.
Wrapping it up
Kuala Lumpur is a treasure trove of Instagrammable spots waiting to be explored. From the towering Petronas Twin Towers to the colourful streets of Chinatown, there's something for everyone in this vibrant city. By booking your tickets online with redBus, you can make your travels even more comfortable and hassle-free, allowing you to focus on capturing those picture-perfect moments. So what are you waiting for? Book your bus tickets today and get ready to discover the best Instagrammable spots in Kuala Lumpur!
Image Source: BigStockPhoto.com (Licensed)
Related Categories:
Travel
,
Reviews