Since the rise of sports worldwide, fans have looked for many ways to be part of the action. As they continue to support their teams through thick and thin, they also look for ways to enjoy the sporting world's competitiveness. Fortunately, fantasy sports were created, bringing all the joy of sport to players.
Now, you can pick teams over a season or for different matchdays, and the real-world performance of the players reflect in the fantasy world. So, if you opt-in for the UCL daily fantasy, and you pick players from Liverpool and Real Madrid, you get points from the Liverpool vs Real Madrid game.
Undoubtedly, the excitement is endless. There are different fantasy sports that you can enjoy, depending on your preferred sport. Therefore, you can choose to set up your team for different leagues and competitions. Some even give you the chance to win real prizes. So, if you're new and want to enter the fantasy sports world, this is your ticket to get started. Let's get into it.
About Fantasy Sports
Fantasy sport is all about creating a pseudo team that doesn't exist using real players. It is where you pick players from different teams to form a complete squad. Some sports come with a budget, while others don't. In that case, you can create your team to compete.
For instance, when you play the UCL fantasy sport, you'll get $100 million to buy 15 players from different teams. As we are into the final to watch Liverpool vs. Real Madrid, you can pick players from both teams to form your squad and face-off. The players' performance will reflect on your overall points.
Goalscorers and creators would earn more points than others. However, you should also know that since players play different roles, there are also points for when they perform their duties exceptionally. For instance, a defender can get points for the number of interceptions and clean sheets.
Different Types of Fantasy Sports
There are two major types of fantasy sports, and depending on your region and preferred sport, you can choose to play one or both. When you want to play, there is the traditional fantasy sport where you only get to choose a team once, and you can only trade through the season. You can't change your entire team every matchday.
In addition to that, you're given a budget to stick to whenever you want to pick your fantasy team. On the other hand, there is the Daily Fantasy Sports, where you can pick teams every matchday, and in some cases, you would have an unlimited budget. Therefore, you can change your team based on news and updates.
Where to Play
You can play fantasy sports at different sites. But the first thing is to decide the sports you want to focus on. Once you do that, you will know where to look. For instance, if you are a soccer fan, you can check out the EPL fantasy sports site to enter and set up your team as they close out the season. You can give the UCL fantasy a try as we head into the Liverpool vs. Real Madrid match this month.
Other than that, you can also find independent fantasy sports sites like Draftsking, Pointsbet, Fanduel, etc. You can use these sites to play fantasy sports for different US sports such as football, baseball, basketball, hockey, etc. You can even win cool prizes at these various fantasy sports sites.
How to Play
Playing fantasy sports is easy, and your first work is to decide on the sports you like. After that, you need to pick where you would like to play. Fortunately, there are many options out there for players to choose from. And the good thing is that they would even give you pointers on how to get started.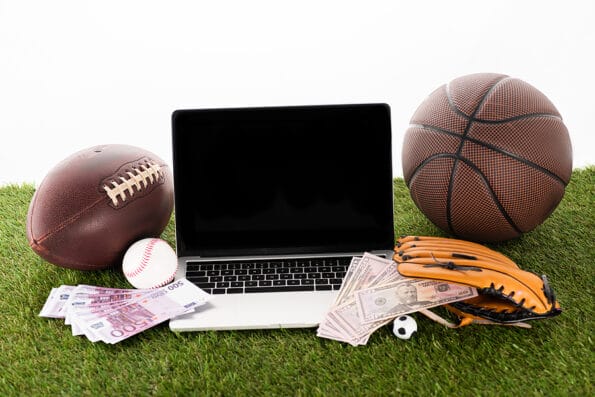 Once you are done choosing the site you want to focus on, you need to create an account. Fortunately, you can use social logins to complete the registration in no time. After that, you can start picking your team. Once that is done, you can join existing fantasy competitions or create one for your friends and close ones.
Fantasy Sports Tips
When you want to play fantasy sports, you should know that there are different players you're competing with, and your goal is to score more points than them. Therefore, whenever you want to choose your teams, you should take the time to research the different players. Ensure that you pick the top performers from each one of them.
Aside from that, you need to watch it when you're on a budget; you don't want to overspend on one part of the team and leave the others lacking. In that case, you should go for players in struggling teams so that you don't have to splurge for the best performers there. Find a way to spread the money, and you're good to go.
Final Thoughts
Getting started with fantasy sports is easy once you have all the tips you need. Therefore, you should take your time to understand the different aspects of the activity. You can always check out what experts and professionals have to say. And when you want to pick your team, you should take your time to research. Fantasy sports are fun when you do it right.
Image Source: BigStockPhoto.com (Licensed)
Related Categories:
Sports
,
Casino
,
Reviews