While some people may not want to study, others have always dreamed of studying towards a specific qualification. And many of these people also know exactly where they want to study.
However, it can be hard to get into your dream school, especially if it's a very popular school, since the competition will be intense and the requirements may be strict. Luckily, there are a few things that may help you improve your chances of getting into your dream school. Keep reading to learn more.
Get help
Look, you probably don't have the time to research exactly how to get into your dream school, especially if you are still currently in school. On top of that, you may also not have any idea where to start or which steps to follow. This is why it can be helpful to get the assistance of a professional who knows the ins and outs of applying for your dream school.
If you plan on going to a prestigious school such as an Ivy League school, this is even more important. Have a look at Going Ivy to see how they can help you.
Improve your grades
If you are currently studying, you need to do everything you can to improve your grades. While grades aren't the only thing that colleges consider when accepting students, there's no denying that your grades play an incredibly important role in whether you will get into your dream school or not. Not only that, but your grades could also help you land a scholarship to a school you may not otherwise be able to afford.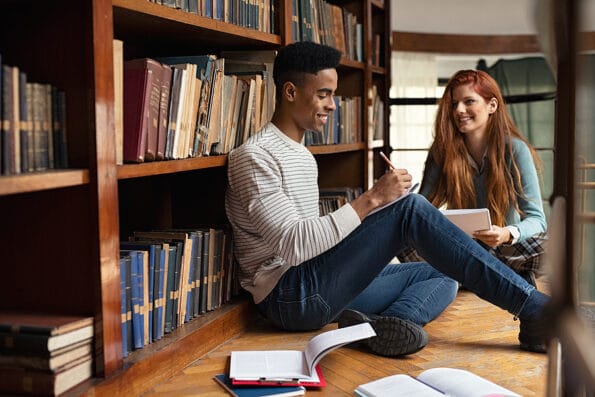 You may want to look into getting a tutor to help you improve your grades, or simply studying more so that you can boost your marks.
Participate in extracurriculars
As mentioned, your grades are very important in helping you get into your dream school, but they aren't the only thing the school will look at.
Most schools value students who have proven themselves to be well-rounded, instead of students who only excel at academics. If you play sports or do other extracurriculars, this could count in your favor. Of course, other things can help your application look good. Volunteering, for example, will look great on a college application. There are also many reasons why volunteering is important, so there's no reason why you shouldn't consider it.
Get recommendation letters
If you truly want to impress the admissions office, you need to have a solid recommendation letter. People often think that recommendation letters are only for those who are job hunting, but more and more colleges and universities are also looking for recommendation letters.
A great reference will show the school that you will be an asset to them. You should ask a teacher or a coach to write this letter for you. Luckily, there are also many recommendation letter templates online to help make the process easier, so you can have a look at those to see if any of them will be a good fit.
Image Source: BigStockPhoto.com (Licensed)
Related Categories:
Education
,
Reviews