Are you worried about your brainpower or keen to improve your levels of smartness? Rather than letting it stress you out, take some time to add new activities into your daily routines that will keep you entertained and help you to develop. We've shared some of the best ideas to get you up and running – take a look now!
Learn a New Language
If you learned a different language when you were in school, then now may be a great time to pick it up again. Languages are proven to open your mind to new skills and can help you to develop and retain your smart skills.
There is no pressure to become fluent either! All you need to do is set aside some time each day to focus on your new language skills. The repetition of learning will help you pick up new skills that you can then use in other aspects of your life. Plus, you'll be able to impress everyone with each new phrase that you learn.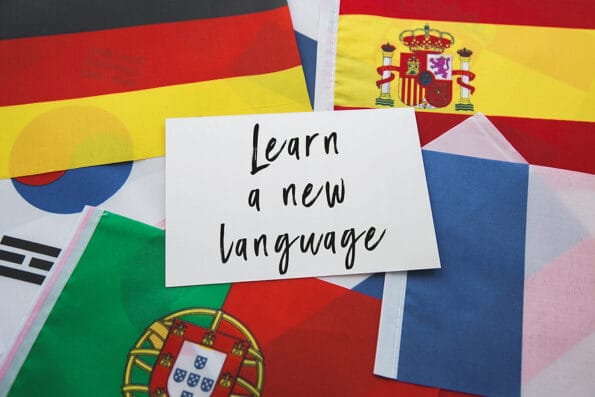 Pick Up a New Skill
Becoming smart and staying that way does not mean that you have to spend hours at a desk every day! There are a wide variety of physical skills that you can learn that will also have the same impact, all you need to do is decide what interests you and then pursue it.
When you are learning a new skill, your brain is focused on absorbing new information, and this keeps it healthy and adaptable so that you can face other tasks with the same attitude. Anything from learning to drive, jumping out of a plane or even studying for a mechanics course will all help you to open your mind to new information – get started today!
Choose a Useful App
Most of us now have access to a smart device to help us stay in touch with our loved ones and keep up to date with your favourite shows and the news. However, when you are keen to work on developing and maintaining your smart skills, then it may be a great time to use your device in a new way!
There are many apps to choose from that will help you to develop your skills, from brain training to puzzles and more. One of our favourites is the Nerdish app that provides you with short, interesting reading opportunities that are tailored to support you to improve your intelligence. Plus, it's simple to use and offers excellent results!
Make it a Habit
Whatever you choose to do to improve your levels of smartness, making it a habit will yield the best results. So, take some time to map out what you want to achieve, along with everything else that you are responsible for, so that you don't over or under sell yourself.
Once you know the time you have to dedicate, pick up some new activities that you will enjoy and that will help you unwind so that you achieve the goals you set yourself. Good luck!
Image Source: BigStockPhoto.com (Licensed)
Related Categories:
Education
,
Health
,
Reviews