Every parent wants to ensure their children can access all the resources they need to be successful in life. Often this means not only providing your youngsters with guidance and insights throughout their lives, but also ensuring they can access the right sources of education too. Ensuring your children can go to college, pursue a degree, and enhance their resume can significantly increase their chances of earning a higher paying role one day in the future. Unfortunately, college can be an expensive investment for parents and children alike. Here are some quick tips you can consider if you're trying to figure out how to fund your child's academic career.
Make the Most of Savings
Perhaps the easiest way to help your child out with the costs of college without taking on extra debt is to make the most of your savings. From the moment your child is born, you can begin putting money aside to invest in their future. The quicker you start saving, the more money you'll be able to build over time, particularly if you can get extra support from friends and family members. Start by analyzing your budget and looking for opportunities to cut down on monthly expenditure, so you can dedicate as much cash as possible to college funds. Looking into different kinds of saving accounts and finding out whether any options can help you to increase your available cash with interest payments and bonuses can be helpful too. Finally, ask loved ones to contribute to this account as often as possible, whenever they're looking for gift ideas or have extra resources to offer.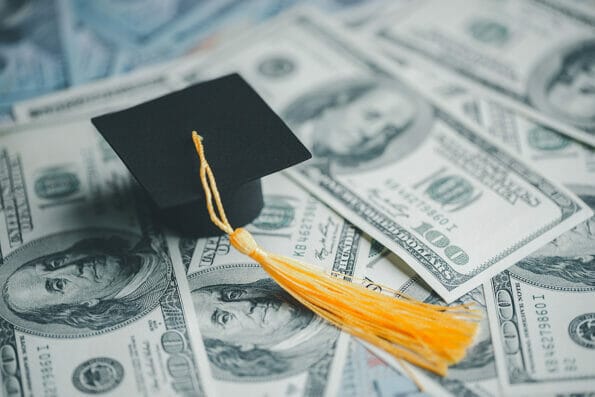 Explore Student Loan Options
Even if you spend years investing in your savings account, there's a good chance you're going to need some extra financial support to cover all the costs of college. There are several expenses to think about, from the price of tuition to fees for accommodation, course resources, and more. Student loans can help you to handle a lot of these costs, but it's worth noting they come in a variety of formats and styles to suit different needs. If you want to improve your child's chances of getting an amazing deal on their loan, then you might ask the question should I cosign a student loan? Cosigning can be a great way to help a loved one get the support they need to kickstart their education, but there are various pros and cons to consider before you dive into this option, so make sure you do your research.
Look to Grants and Scholarships
Finally, it's worth working with your child to research the extra sources of support that might be available to help pay for some of the costs associated with college. Grants and scholarships aren't always available to every student, but there are several options out there for students from a range of different backgrounds, so it's worth exploring if you're not sure. Consider contacting the admissions office for the college your youngster is planning on applying with, as they may be able to offer some useful guidance on the kinds of scholarships you can apply for. You can also find a host of useful resources online that walk you through the steps involved in applying for different sources of financial support in your area.
Image Source: BigStockPhoto.com (Licensed)
Related Categories:
Education
,
Reviews