You have been romanticizing the idea of buying a dirt bike for so long that your last-watched Youtube video or last-read article is almost always about dirt bikes. Merely thinking about it gives you goosebumps and butterflies in the stomach. Especially if it's your first purchase, the whole experience is going to be really exciting and memorable for you. 
If you have made up your mind and saved enough money to put down for a dirt bike, then you are in the right place because I've got some recommendations for you. 
If you haven't narrowed down on a particular model as yet, let me help you understand your options so you can make an informed buying decision based on your budget and riding experience.
When it comes to buying a dirt bike, there are multiple brands to choose from. But if you have modest aspirations and a small budget, you can consider going with SSR Motorsports, one of the most affordable dirt bike brands giving the likes of Yamaha and Honda a run for their money. 
In this article, I'm going to give you a lowdown on the entire lineup of SSR dirtbikes. Sit tight and keep reading because you might find what you have been looking for.
#1 SR 150
A fairly powerful bike for its size that can give you a taste of off-roading without burning a hole in your pocket. It comes at a sticker price of $2500, and you might get a discount if you know where to shop. The high-revving 150cc engine produces 13.4 hp at 9000 RPM and tops out at 55mph. This might sound quite slow by highway standards, but that's not what it is intended to do. It's meant to be ridden on dirt roads where acceleration and handling matter the most. And this is exactly where it shines.
This SSR dirt bike is recommended for individuals with 0 to 6 months of riding experience.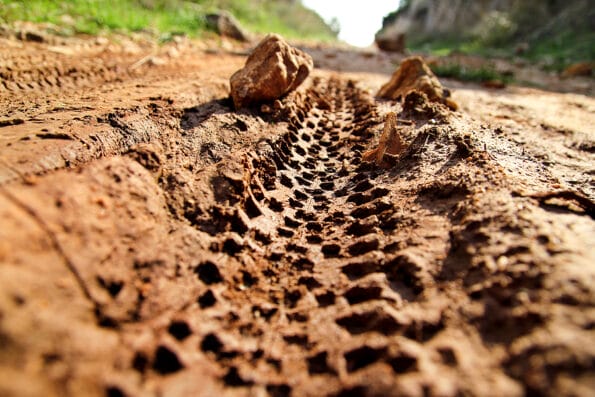 #2 SR 189
For an additional $300, you get 2 extra horses on the block and compression adjustable front forks that allow you to prep your bike according to the track and your riding comfort. While SR 189 may not be a major step up from its 150cc alternative in terms of power, it will definitely make a huge difference to your riding experience and give you more 'air miles' than any other small capacity engine does.
This midsize bike is priced quite competitively, especially with features like double disc brakes and push start.
#3 SR 250S
At some point, every dirt bike enthusiast is going to need more power and acceleration to beat his/her own lap times. At a sticker price of $4000, the SR 250S runs circle around other dirt bikes in the segment. It produces 25 horsepower at 9000 RPM, which makes it one crazy machine for dirt tracks. 
Built for intermediary riders, the SR 250S comes with both electric and kick start and has an aluminum perimeter frame that accounts for its sturdy yet lightweight construction. The carbon fiber muffler tip is one of the nice-to-haves among other features. 
#4 SR 450S
Priced competitively at $5499, this 450cc dirt bike is breaking spend barriers and getting enthusiasts pumped up to get their hands on it. It produces 43 horsepower and can go 0 to 60 in the blink of an eye. It has a sturdy yet lightweight aluminum frame, which gives this bike an upper hand in acceleration with a high power-to-weight ratio.
If you have been riding for a couple of years and are looking for a truly performance-led machine, then SR 450S might be the right fit for you. 
Conclusion
All the dirt bikes of SSR Motorsports are manufactured in China, which explains its low price. But there's nothing to worry about the product's durability because the brand takes extreme quality control measures, right from the factory to the dealership.
Image Source: BigStockPhoto.com (Licensed)
Related Categories:
Cars & Vehicles
,
Reviews