If you love adventure and if you love dirt bikes, this post is perfect for you.GoPro is the perfect addition to your bike. You will be able to record your travels and stunts. But if you don't like GoPro you can choose something from the best alternative to gopro.
Here we are sharing a quick list of five super-attractive and super-cool dirt bike mods that can make you drool.
So, if you like the idea, just stay with us and read through.
1. Christini AWD Military Edition
Bikes and the military have always had a deep connection.
Whether you talk about the Harley Davidsons and the Indian Motorcycles, or the Royal Enfield's Flying Fleas that were dropped down into the second world war's battlefield with parachutes, the history has been prestigious.
And this history has certainly influenced how bike enthusiasts look at their rides.
The Christini AWD Military Edition is a perfect example of the beautiful blend that military and motorcycling can create.
Here's how the mod looks.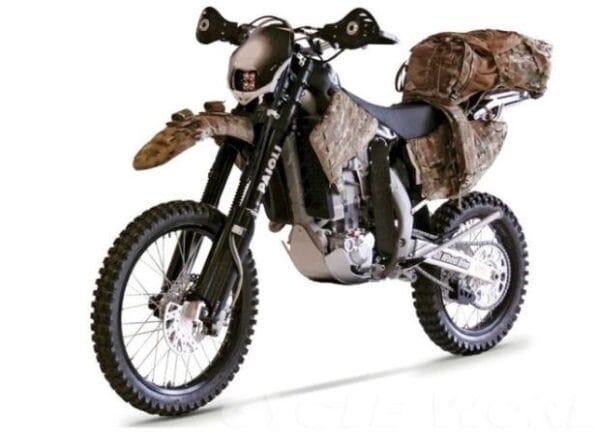 2. Sidecar Racing Mod
Have you ever seen a sidecar attached to a dirt bike?
A lot of us might have seen such arrangements for many cruiser bikes. Bikers usually don't mod their dirt bikes like that.
But well, the general scenarios don't always happen. So, here's a sidecar racing mod done on a dirt bike.
And also, as you can see that the picture is taken from a race, let us tell you that sidecar motocross racing is a thing.
Apart from that, it's an easy mod that can quickly be done on your dirt bike as well (only if you opt-in).
If you are interested in watching how the race goes, here's a video.
3. Underglow Dirtbike Mod
If you are one of those riders who like all the light and lustre in and around their rides, this mod is the best for you.
What you need to do is install a small lighting system under your bike's hood. Just find some space around the air filter, or right under the tank and set it up.
Also, make sure that the system is installed away from components that can heat up or get dirtied down in mud.
For a better idea of how the mod looks, here's a picture.
4. Zero MMX
For every rider on the planet that loves the color black with a matte finish – here is ZERO MMX.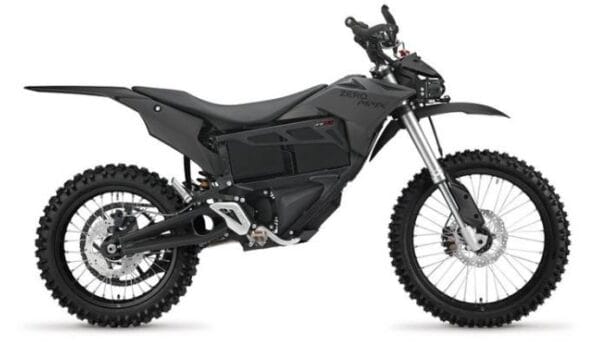 Speaking of what the mod requires, well it doesn't require much more than a classy paint job. Although, if you want to add another badass mod to this legend of a design, you can consider installing a custom exhaust system.
Yoshimura exhausts have a wide range of performance oriented exhaust systems to choose from. Do check it out.
5. Dirt Trike
Anyone who likes dirt bikes and classic bikes may like this mod. The classic look, a shiny paint job, clean chrome exhaust, a buffed engine and that superb monoshock absorber, it's all enough to steal your heart.
Looks stunning, doesn't it?
Well, it takes an equal amount of time and hard work to build. Obviously, you'll have to work on the swingarm extension. Plus, adding an apparatus for the rear two wheels. Clearly, it's not going to be the easiest mod on the list.
However, if you need help, here's a video to guide you.
Final words
Many biking enthusiasts are always curious about new and exciting mods that they can use on their rides. However, it's not easy to find ideas and inspirations. In this post, we tried to help our readers with that.
Here you read about five of the coolest dirt bike mods that can make every motocross lover drool.
We hope you enjoyed reading this article and found it useful.
Related Categories:
auto
,
Reviews