Protecting your car from weather damage is the best way to prevent peeling paint and chipped windscreens.
Weather damage is a real problem for car owners. In hotter climates like Australia, there are several things that you must worry about in terms of weather extremes. While cooler temperatures like the UK only must worry about wind and rain causing rust damage. In Australia, you have the wind, the rain, and those high summer temperatures to contend with. 
Regardless of where you live, the smart car owner takes steps to protect their car and keep it off the street. Protecting your vehicle from the elements increases shelf life and helps it look good for longer. We know that vehicles are a depreciating investment anyway, but that doesn't mean we shouldn't protect them when possible.
Here are the best three ways to protect your car from weather damage, regardless of where in the world you live.
How to Protect Your Car from Weather Damage
Getting your car off the street should be the first step. Then, if you have a garden space, you can follow the advice below. If you don't have a garden space, consider renting a lock-up to help protect your vehicle.
1 – Build a Garage
If you are a homeowner, you have the luxury of building a garage. New garages can cost anything from $5000 upwards. However, they add property value to your home once created, giving you a double benefit. A garage can protect your car from weather damage such as sunlight, which peels paintwork and rain, making it rust. It also adds more value to your home than it costs to build. 
There is another hidden benefit to building a garage on your property. Adding a double bedroom to your home can add significant value. When you have already created the garage, this makes a second-story room addition easier. If you see a future where you want to expand your home by adding an extra bedroom, then the garage is a great starting point.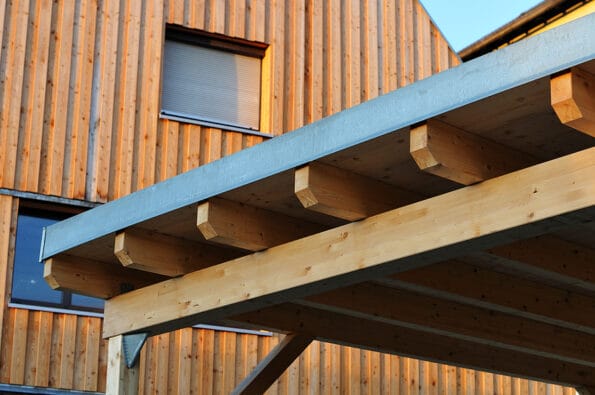 2 – Add a Carport
Those who can't afford a garage's total cost should consider a carport instead. The team at carport Sydney reports that adding a carport to your Australian home can add significant value to your property. Carports have less original outset in terms of cash than a garage does. It's a cheaper option that protects your vehicle equally as well. 
There are only a few slight differences between a garage and a carport. A carport is usually only semi-covered. It tends to have no more than three walls and no door. You also can build a home addition on the second story of your house on top of a carport. However, it's a great way to shelter your vehicle from the elements, particularly if you don't have the space for a fill garage.
3 – Invest in a Car Cover
If you absolutely must have your car on the side of the road for space reasons, investing in a tailor-made car cover can keep the sun and the rain off it. Of course, you can't do anything about the wind, but a car cover will protect your vehicle from the worst.
Image Source: BigStockPhoto.com (Licensed)
Related Categories:
Cars & Vehicles
,
Reviews