When it comes to building a house, many people think that quality is expensive. Fortunately, that is not the case. Choosing higher-quality building materials can even save you money in the long run. With so many different woods, marble, and tile, it can be hard to choose just one. But there are some things you need to think about before making a decision. This article will give you an in-depth, step-by-step guide on choosing the best quality building materials for your property.
Ask Questions
When buying any building materials, it is important to ask as many questions as possible before purchasing. It helps you ensure that you get the best value for your money on all of your new home construction project materials. You must also go for exactly what you want so that your new construction project is precisely what you want it to be upon completion.
Carefully Select Your Building Materials
If you are going to buy any building materials, there is no point in choosing them without carefully considering which ones you will choose. You must do a lot of research and comparison shopping so that you can make sure that you are getting the best possible pricing and quality for all of your materials. With the many different vendors, you need to pick a reputable marketplace for building materials. Before making a final choice, you should have quotations from at least five vendors.
Check the Time Required
How much time will it take to build your home using your selected materials? You need to make sure that the building materials you choose will not take a long time and that they will not take up a lot of your time. You do not want to stress out about how long it is taking you to finish your new home construction project, as this can cause stress and anxiety, making the entire process more difficult. Therefore, you must choose building materials that will take a short amount of time without compromising the end quality.
Find a Good Vendor
When you choose building materials, you will want to ensure that the vendor you choose has a good reputation for selling high-quality building materials. You will also want to make sure that they are trustworthy and have been in the business for quite some time. When assessing the reputation, you can always read the reviews from previous clients and know what they think about the products. If they give you a negative narration on the vendor and the products, you should distance yourself.
Think of Safety First
How safe are the materials you intend to purchase? You will want to make sure that the building materials you choose are safe for your family, especially children and pets who may come in contact with them in some way or another. If you are handling the construction project, you will want to avoid materials that might be too risky. If you must acquire them, ensure that you follow all the required safety guidelines and the correct gear.
Cover the Cost
The cost of building materials depends on many factors such as supply and demand, demand and supply of raw material, labor rates and other production costs. Building materials are not cheap; however, some are more expensive than others. So you must know how much all your options cost before deciding which option to opt for.
Consider the Durability of the Materials
The durability of the materials is another factor in the decision-making process. The longer you use a building material, the more you have to be satisfied with it. If you plan to build a home, then your choice will have to be based on its durability. It is even more crucial if you will spend a long time using the products. Always remember that choosing higher-quality materials will breed satisfactory results.
Check the Vendor's After Sales Support
Quality in the materials begins from how you are treated at first. Upon contacting the vendor, you can assess their customer support and determine whether they are helpful. You should then confirm with them their after-sales support and how they can assist you even after the purchase.
One of the best ways to ensure that your new house is built to last is to make sure that you choose a vendor that offers quality after-sales support. This means that even if something goes wrong with the quality of materials, you have someone who can help you out; you get quality.
Ascertain the Materials Warranties and Guarantees
Not all vendors offer the same warranty and guarantee. Some offer a lifetime warranty, while others only offer a year warranty. The former will ensure that you get the quality materials and workmanship you expect. You can also compare the price of different materials and then choose the one that suits your budget.
Consider the Material Quality
Different materials have different qualities, and there are three important factors to consider when choosing quality building materials: durability, appearance, and cost. To ensure that your house is durable, it is important to choose quality materials with durable and lasting qualities that are affordable and eco-friendly. The appearance of the house should be appealing to you and guests who visit your home. It is important to go for materials that are not only durable but also look appealing.
Go for Ease of Installation and Maintenance
The ease of installation and maintenance is one of the most important factors in choosing building materials. It should be easy to install and maintain, especially when you live alone or with a small family. The maintenance cost should not be a problem when you have to carry out tasks like cleaning and painting your house regularly. When finding the best building materials, you should consider the budget and the time required for installation and maintenance.
Consider the Energy Efficiency
When it comes to energy efficiency, there are two aspects that you need to consider. The first aspect is the energy efficiency of the building materials. The second and most important aspect is the energy efficiency of individual building materials (the stones could be high-quality, while the nails aren't). There are several factors that influence the energy efficiency of materials like air tightness, insulation, and moisture content. The weather in your area also greatly influences the energy efficiency of materials and the end-product.
Once You Have Made a Decision on the Shop, Place Your Order
When you have decided on a particular building material, it is important to place your order. The best thing to do is place your order with the manufacturer directly. You can also choose to order materials from other dealers.
The main difference between the two options is that you can get more information and advice from the manufacturer. You can also place an order online through different websites. Most of them have delivery options where you only pay something small and get the materials delivered to your precise location. Take advantage of this and get quality materials.
4 Bonus Tips for Achieving the Best Quality Construction
While you may have bought all the required quality materials, there is still so much that could go wrong in the actual construction. This section will quickly look into the tips to help you get the best quality end product.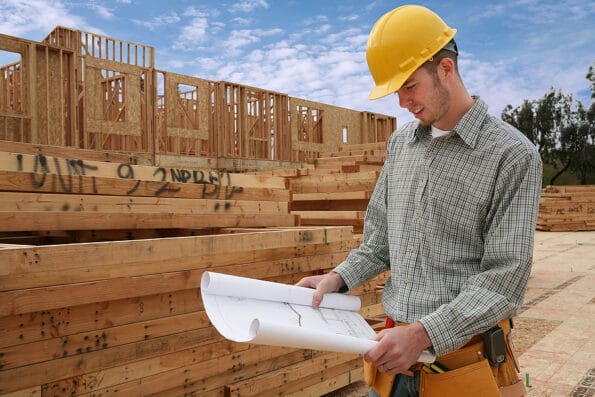 Find a Good Building Contractor
Your job doesn't end at getting the correct materials. You must also ensure that you get a good construction manager or building contractor to help you out. This is because they will help you with all the other things that you may have missed.
Keep the Design Simple
While you may want to make your house look like a palace, this is not always possible. It is better to keep it simple so that the end product can be easily built and maintained. This will also ensure that the house doesn't get too expensive to maintain in the future.
Customize the Property to Your Preferences
Although you may want to keep it simple, there are many things that you can do to customize the property and make it more comfortable for you. This is because, by customizing the property, you will make it look like a home. You will also be able to make it look more like a home than a rented apartment or house.
Always Think Your Budget
While this may sound simple, many people overlook this step. People do this because they assume that they can afford whatever they want when they have a large amount of money in their pocket. However, this might not always be possible, and the amount of money you have in your pocket is only a very small percentage of the money you will need to pay for your home.
Conclusion
The key to choosing the right building materials for your project is to understand what each material is good for and when it makes sense to use it. As a homeowner, you must check all these aspects as they enable you to find the best quality. Remember that pricy materials do not always translate to high-quality, hence the need to carefully assess any materials before bringing them onboard.
Image Source: BigStockPhoto.com (Licensed)
Related Categories:
Tools
,
Reviews