A logo is not only meant to make a brand visually appealing. From the get-go, an engaging logo should also effectively communicate what a company stands for, whom it caters to, and what sets it apart from the competition. That's why creating a custom brand mark as part of your marketing campaign can significantly impact your business's success. 
Building a Strong Visual Identity with Your Logo
A logo is one of the essential design elements for any business's visual identity. It's a symbol that represents the company and how customers will remember its history. It may not be the first thing you consider when planning your marketing strategy, but a logo can make or break an entire advertising campaign. And a logo maker can help create a simple, memorable image that represents your business well. 
Designing a brand mark is more than just building up a pretty picture. It also requires careful planning. So, here are the top five marketing strategies to make the right decision.
Choosing the Right Colors
Your logo is one of the first things potential customers will see when they come across your business. The right colors can help establish the visual identity of your business and make you more recognizable to potential customers.
Think about the feelings you want the customers to have when they see your brand mark. Once you've decided on a color palette, use a logo maker freely to create various versions of the future design in different colors and see which one represents your message best. Finally, be aware of how color changes affect legibility, especially for dark text against light backgrounds and light text against dark backgrounds. 
Making It Easy to Remember
A great trademark is easy to remember. It should stick in the customers' minds so that they think of you first when they need your product or service. One way to do this is by being memorable and simple. Remembering a brand mark can be difficult if it contains complicated images and text. However, the easier it is to see and read, the better the chance customers have of remembering it. 
Logo makers make eye-catching designs without being overwhelming, ensuring customers will quickly identify them on sight. A well-designed emblem can communicate your message, values, and mission. The best designs are simple, memorable, versatile, and don't rely on text. 
Be ORIGINAL 
The logo is one of the most important marketing tools at your disposal. It's what sets world-famous brands apart from the competition and helps them to develop a solid company image. That's why your logo needs to be original. That doesn't mean you must come up with something completely new; just create a unique emblem that reflects your business's personality.
An original brand creates an identity for the years, nurtures the business, and sets the right tone regarding how people perceive the main message before they even step inside. A logo is more than just pretty colors or shapes; it should be recognized immediately as the go-to in your niche or industry!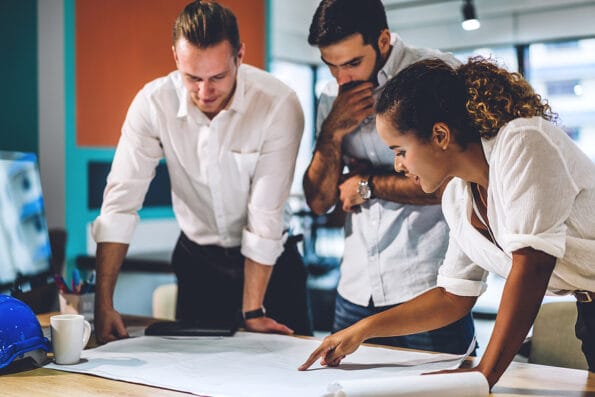 The Right Font Selection
The right font can make all the difference in how customers perceive your brand. Here are five tips for choosing the perfect font:
Choose a case that is easy on the eyes.

Use no more than two fonts.

Pick the style that best fits your industry and identity.

Avoid trendy fonts or those which will quickly date your design. 

Don't overuse stylistic elements like drop shadows, embossing, or bevels; they tend to distract from the overall message conveyed by your marketing logo design.
Your Emblem Should Be Artistically Stable
A well-balanced brand mark is pleasing to the eye and easy to read. The shapes, colors, and fonts all work together in harmony. If your brand mark is unbalanced, it can look busy, cluttered, and confusing. These are never good qualities in a business emblem. 
Many businesses make the mistake of creating complex designs that don't scale well. This can be a problem when using this design "abundance" on different media or in various sizes. Make sure your brand looks good in all sizes and in different environments.
Conclusion
Marketing a company logo is a process that should be taken seriously; it helps you to build and maintain awareness of your business. By understanding the different types of designs and how they can be used, you can create an emblem to help your business stand out from the competition. When used correctly, they can be an effective business tool.
Creating a distinctive design will give the company an edge over its competitors. A deliberate style approach will convey the brand message you want; carefully choose colors that represent your brand best and pick the shape that best fits your company's personality. 
Image Source: BigStockPhoto.com (Licensed)
Related Categories:
Work
,
Reviews