It's time to inject a little more oomph and spice into your business. Time passed by so quickly, you hardly noticed that the furniture, designs, and even the parking lot had begun to show their age. Here are some ideas to get your business shiny again.
Fix the Parking Lot
First impressions are huge, and parking lots are a crucial part of that. They are what customers or clients see as they drive or walk up. A lot that is cracked, faded from the Jacksonville sun, overgrown with weeds, or poorly organized does not exactly inspire confidence. Depending on how bad the parking lot is, it could even pose a liability for customers or employees. No worries. An asphalt repair company can set you right.
Look for a company that won't demand you close operations for a few days while it performs parking lot work. Many asphalt repair businesses are happy to work around your hours and needs, even doing work nights and weekends. During business hours, they should be able to work on one roped-off section at a time without impeding flow to your parking lot. Also, ensure the company does parking lot line striping, seal coating, and pothole repairs.
It is a good idea to do other curb appeal measures while you're revamping the parking lot. Think about getting professional landscaping help if you do not already. Regular mowing and tree maintenance can do wonders for keeping your grounds neat and trimmed. Similarly, roofing repair or replacement looks good and reduces the likelihood of gutter clogs and other problems.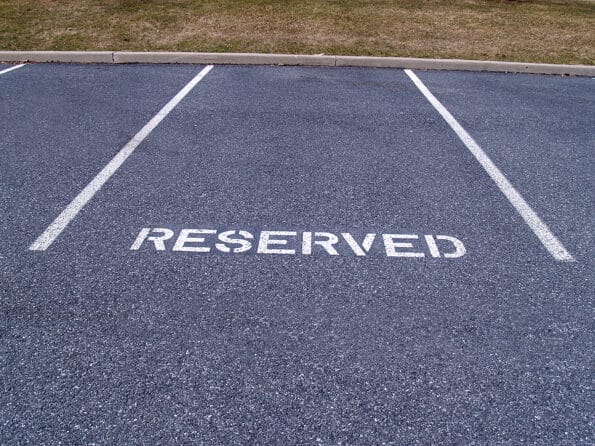 Go Smarter and More Energy Efficient
Now is a great time to invest in smart light bulbs, video doorbell cameras, wireless security systems, and much more as they fit your needs. Automation can save money and streamline business operations, especially as more people work remotely. For example, the lights won't be on and increasing the electricity bill if people are not using them. LED lighting can help with employee mood and even seasonal affective disorder. 
Further, you can be anywhere in the world and keep an eye on your business. During holidays, you can make it appear as if people are there working, and that deters would-be burglars.
Energy efficiency is also a forward-looking move. Programmable thermostats, Energy Star equipment, additional insulation, smart use of sunlight, and even new policies on printer use can go a long way. You can encourage electronic printing or double-sided printing.
Invest in Ergonomic Furniture
Healthy, happy workers are great for productivity and the bottom line. Now is a good time to invest in furniture that helps your workers instead of possibly hurting their backs. User-adjustable desks and chairs let employees work comfortably and reduce the potential for musculoskeletal issues. They come in many varieties of colors, styles, and designs to vibe with the theme of your overall renovation.
Paint the Walls
This one may be obvious, but let's not skip the obvious! Fresh coats of paint, both inside and outside, breathe new life into the appearance of your business and make the space brighter and more inviting. Incorporate your logo into the scheme, and consider whether it is time to update the logo as well.
Revamp the Floors
Just like you're redoing the walls, think about revamping the floors. Modern flooring is an excellent way to give your business an instantly professional sheen. Options include carpet, porcelain, laminate, and wood. Polished concrete works well for many restaurants, office buildings, industrial operations, and retailers.
Follow a Cohesive Plan
Make a plan once you decide to renovate. Do not play remodels by ear. (Of course, you do want to leave some flexibility for unanticipated factors.) Considerations include these.
Identifying the need for renovation

Setting a budget

Thinking of ways to make operations more efficient (adding a private meeting room, moving offices away from the noisy kitchen, installing a gym so employees don't have to leave to work out, etc.)

Identifying higher-priority and lower-priority items

Getting estimates from general contractors and other types of contractors

Staying true to your business philosophy and brand

Mapping a timeline

Keeping employees, clients, and customers looped in, especially if hours change 

Deciding whether you'll also revamp your logo, website, and associated business materials
Have a good reason behind each renovation. For instance, you might want to redo your waiting room but why exactly? If you can articulate a goal such as making clients more comfortable, you can see which tack to take with your waiting room renovations. Similarly, you might want to redo your parking lot to better direct traffic and enhance safety, which would result in a different vibe than if you were simply repainting parking lot lines.
Add Mirrors
The mirror effect makes your office seem larger than it is. It can be especially helpful for businesses dealing with small spaces. Ask your general contractor for design ideas.
Business renovations should result in a sharper-looking business but can be stressful while they are being performed. To minimize stress, have a cohesive plan for renovations and explain the reasons behind the renovations. Keep everyone looped in so they understand why and how they are affected.
Image Source: BigStockPhoto.com (Licensed)
Related Categories:
Work
,
Reviews