Business owners and entrepreneurs need to understand that various aspects drive your business towards success. Many activities and operations run in the background, and even the foreground of modern businesses is radically based on technology.
Depending on its type, your business may have various technical needs, requiring a technical team to handle internal issues and solve customer queries. Whatever the need, you want to use your tech infrastructure to the best of its capabilities and complete advantage. However, developing a technical team to manage and maintain it is costly.
Hence, choosing the right IT support services providers for your business is vital. This, however, is a daunting task since you might have myriads of options to choose from. IT infrastructure support saves your team's critical time. It helps focus on expanding and meeting the goals for your business rather than letting you deal with various tech issues and its rapidly changing environment by yourself. You need to go with a sincere and credible IT infrastructure support services partner for your company that takes care of all the technical aspects while you can focus on your business' growth.
Also, IT support partners provide services regarding all your tech needs. They can be IT infrastructure solutions, cloud support, IT data center relocation, or business advice from the perspective of IT specialists so that you get the best out of your tech. They have access to the right tools and are continuously updated with the current market scenarios. This implies that they can help guide your company to success using the tech effectively and efficiently. When you outsource your IT infrastructure and support, you receive superior expertise from professionals, avoid issues before they happen, make your organization's IT environment even more secure, and save time.
How Do You Choose the Best IT Support Services for Your Organization?
  Look for IT Companies by Their Calling
Regardless of the size, most organizations need IT infrastructure support. Since several industries are looking for the most credible IT help, various IT service providers focus on specializing in specific areas to meet their requirements. They devise various tried and tested plans to fix and even prevent such issues from happening in the first place. They advise you on new strategies and action plans for your business. Moreover, due to their experience, they understand IT's legal aspects with your specific business type in mind.
 Be Mindful of the Size of Potential IT Partners
Suppose you own a large company with a vast IT infrastructure. In that case, you should not outsource IT operations without paying attention to the size and scale of your prospective IT infrastructure solutions partner. In case the partner organization is small and does not have enough help desk staff and engineers, it can be challenging for the IT solution provider to deal with any issues that arise with your business in the future. Hence, always consider the size of prospective IT companies to prevent the problem of undermanning.
 Understand the Service Level Agreements
When you think about accessibility, you would want a support team that you can access round the clock. Several other factors include how long it takes for the IT infrastructure solutions provider to get back to you or resolve the issue.
For this, you should know the service level agreement (SLA) to understand the complete list of the services offered by the IT partner. This helps you get a gist of particular services or specific service combinations which meet your requirements.
 Look for Client Testimonials
The best way to know whom you should hire is by turning to the reviews and testimonials from their clients. When outsourcing your IT services, knowing every detail about the company you partner with becomes crucial, and it is better to take the client's word for it.
You can ask the firm to let you contact one of the clients they serve. You can ask questions and be sure that your answers are credible and accurate. This also represents that the partner firm is credible and has a loyal client base.
 Keep the Location in Mind
Businesses certainly need remote IT support services these days, and you should not neglect the fact that any IT solution provider nearby your location can also provide reliable services. It is an excellent impression to meet your IT partner in person for the setup and follow-up meetings, and it builds trust and a better understanding of the business needs. However, despite their geographical proximity, your support firm must also be able to facilitate remote services.
 Set-Up Team Meetings & Ask Questions
Try meeting in person if you can, or try organizing a video call meeting with them. The aim here is that you should get a gist of the organization's consideration and attentiveness. Their responses to your questions speak a lot about their working principles. This can be a screening test for assessing communication.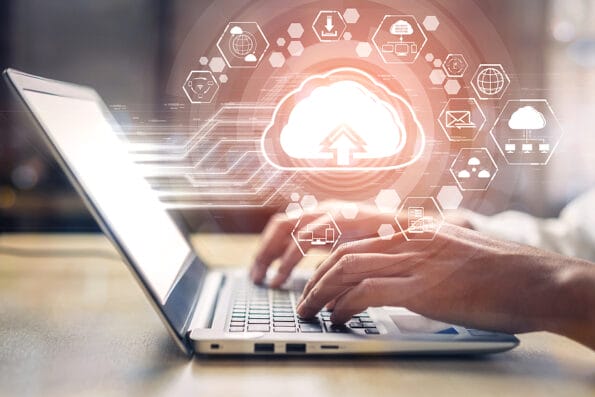 Ensure A Flexible IT Partner
Workers from your IT support firm should be more like business advisors who specialize in the matters related to IT. In essence, they ask for and hold accountability for the future business plans and goals you have set for your business. The best IT organizations keep up to date with the changing landscape of the tech industry and grow as your company expands. They should be flexible in this context and offer you what's best for you as per your needs and situational demands.
The Bottom Line
Seeing the importance of an IT support service provider, it's high time for you to hire one for your business. Atlas Systems provides businesses with innovative and modern IT solutions.
We provide a multitude of IT services and develop next-generation technology solutions that enable IT operations teams to act more quickly and proactively. Atlas' unique combination of People, Process, and Platform (AIOps) significantly improves IT infrastructure efficiencies.
We are redefining IT operations with cutting-edge technology and assisting businesses to reduce their IT operations costs by up to 40%. Our expert team is leveraging Artificial Intelligence & Machine Learning and consistently demonstrating our strong capabilities in managed IT services.
For more information, you can visit https://atlassystems.com/.
Image Source: BigStockPhoto.com (Licensed)
Related Categories:
Work
,
Reviews
,
Tech