Building under construction insurance will be different for every project.  Imagine you are a house painter.  Your work is fairly simple but you do face certain types of risks.  Perhaps you spill a tin of paint on an unsealed wooden floor.  It is your accident and you will need to pay for the repair costs.  You could arrive on site and discover all your ladders are stolen. You will need to replace them and, as such, there is a delay in the work.
This simple example of house painting shows us that all even small projects face risks that can be costly. Let's talk about the coverage you may need on your project and how you can protect your investment.  Builder's Risk Insurance is specialized building under construction insurance.
Building under construction insurance – you can include the following:
Builder's Risk Insurance gives you customized property coverage. The risks you face will be unique to your business and the project you are undertaking.  If you are building a garage for a homeowner, the perils you need to consider are very different to those when constructing an apartment building.
A Builder's Risk policy can give you coverage for many events.  Some of these are common to many policies, whilst other items are added by endorsement.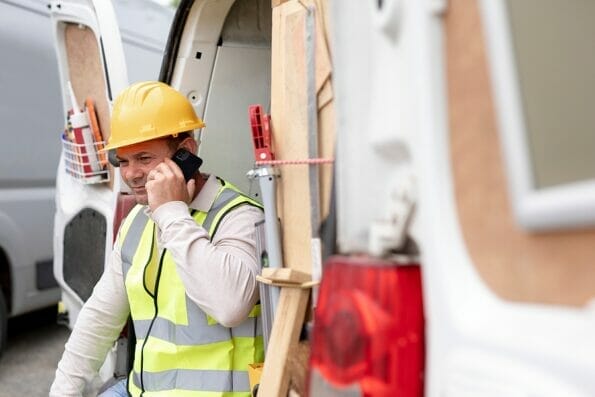 Some examples of the coverage that you can include are:
This is a very common occurrence on building sites.  Your tools, equipment or materials are stolen.  Tools are generally small and can disappear easily.  Sometimes brazen thieves steal large equipment like a backhoe.
There are many causes of fire on a site.  It can be the result of tools that have overheated, or from sparks produced in welding, grinding or soldering. Your neighbor's property could even have a fire that sets your site alight.
Wind and Hail.  Weather events can damage your site and it can be costly to repair. Temporary, unsecured walls can blow over; low pitched roof sheeting can be ripped off structures; falling debris can damage surrounding properties.
Temporary storage and transportation. You are likely to store some expensive equipment like elevators or HVAC systems off site until you need them and then transported to site when you need to use them. You could include coverage for this when building under construction insurance.
What coverage does your project need?
Like the example of the house painter, your business is unique and so are the services you provide.  For this reason, we will tailor your Builder's Risk Insurance.
Two ways you can establish what coverage you need are:
Assess your inventory.  Take stock of what your project has or needs in terms of tools, equipment and services.  This will give you a good indication of the investment you need to protect.
Get advice from the professionals.  Our agents at Contractors Liability are experts in building under construction insurance.  They can guide you so you get the right coverage for your particular business and your project.
It is easy to get your Building Under Construction Insurance
Our agents at Contractors Liability can assist you with your Builder's Risk policy.  We have the experience and the expertise to get you the coverage you need at the lowest rate possible.  Speak with one of our consultants on 866-225-1950 today.
Image Source: BigStockPhoto.com (Licensed)
Related Categories:
Work
,
Money
,
Reviews