Are you a student looking for a way to make some extra money? Then keep on reading!
There are several side gigs that you can combine with your studies and earn some extra cash. This blog post will discuss seven different side hustles that are perfect for students. We will also provide tips on how to get started.
So, whether you wish to start a blog, become a tutor, or sell items online, there is something for everyone!
1.   Become a blogger
Do you have a passion for writing? Then why not start a blog?
You can write down anything that interests you, from your studies to your hobbies. Once you have built up a good following, you can earn money from advertising and sponsorships.
You will need to create a website and then promote your blog on social media to get started. You can also join blogging communities to network with other bloggers and learn more about the industry.
2.   Be an online tutor
Are you good at a particular subject? Then you could start tutoring students who need help. This hustle is a great way to earn some extra money and help others simultaneously!
There are many ways to find students who need tutoring. You can advertise online or even put up flyers around campus. Once you have found some clients, you can set your rates and schedule.
3.   Sell items online
Have any old clothes, books, or electronics that you don't use anymore? Then why not sell them online? You can use many platforms to sell items, such as eBay and Amazon.
Take some pictures of the items you want to sell and create a listing to get started. Once your item has sold, ship it off to the buyer and receive your payment!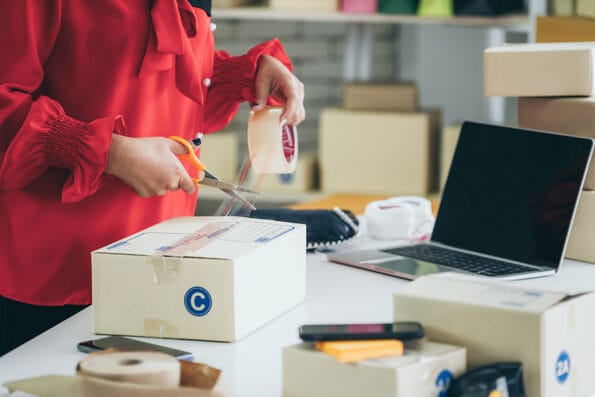 4.   Do some freelance work
Do you have any skills that others might need? Then you can start doing some freelance work. It could be anything from social media marketing to writing articles.
You can use many websites to find freelancing work, such as Upwork and Fiverr. Once you have found a client, you can start working and get paid for your services.
The best side is that you are your own boss to set the price and work whenever you want.
5.   Start a YouTube channel
Do you love making videos? Then why not start your own YouTube channel?
You can film anything that you want, from vlogs to how-to videos. Once you have built up a pretty good following, you can earn money from advertising.
To get started, create some videos and then upload them to YouTube. Make sure to promote your channel on social media and other platforms. You can also join YouTube communities to learn more from other Youtubers.
Once your subscriptions and views increase, you can make enough money to cover some of your tuition fees.
6.   Complete trusted surveys online
Many websites will pay you to complete surveys. This gig is a great way to make some extra money in your spare time!
To start, you need to register your profile on a trusted website like Survey Junkie. Once you have completed your profile, you will receive surveys that match your demographics. Complete the surveys and cash out your earnings via PayPal or bank transfer.
You can also complete trusted surveys wherever you want, gain points, and redeem them for eGift cards for iTunes or Target.
7.   Do odd jobs
Doing odd jobs is an excellent way to earn some extra cash. You can do anything from babysitting to dog walking.
To find these kinds of odd jobs in your area, check out websites like Craigslist, Sittercity, and TaskRabbit.
Once you have found a gig you want to do, contact the poster and arrange a time to meet. Make sure to agree on the set price before you start the gig.
7 side hustles students can take up now
With a little bit of effort, anyone can start earning some extra money on the side.
These are seven side hustles that you can do in your free time and set your rates to earn as much money as you want.
So what are you waiting for? Put these ideas into action and start making some extra cash today!
Image Source: BigStockPhoto.com (Licensed)
Related Categories:
Work
,
Reviews